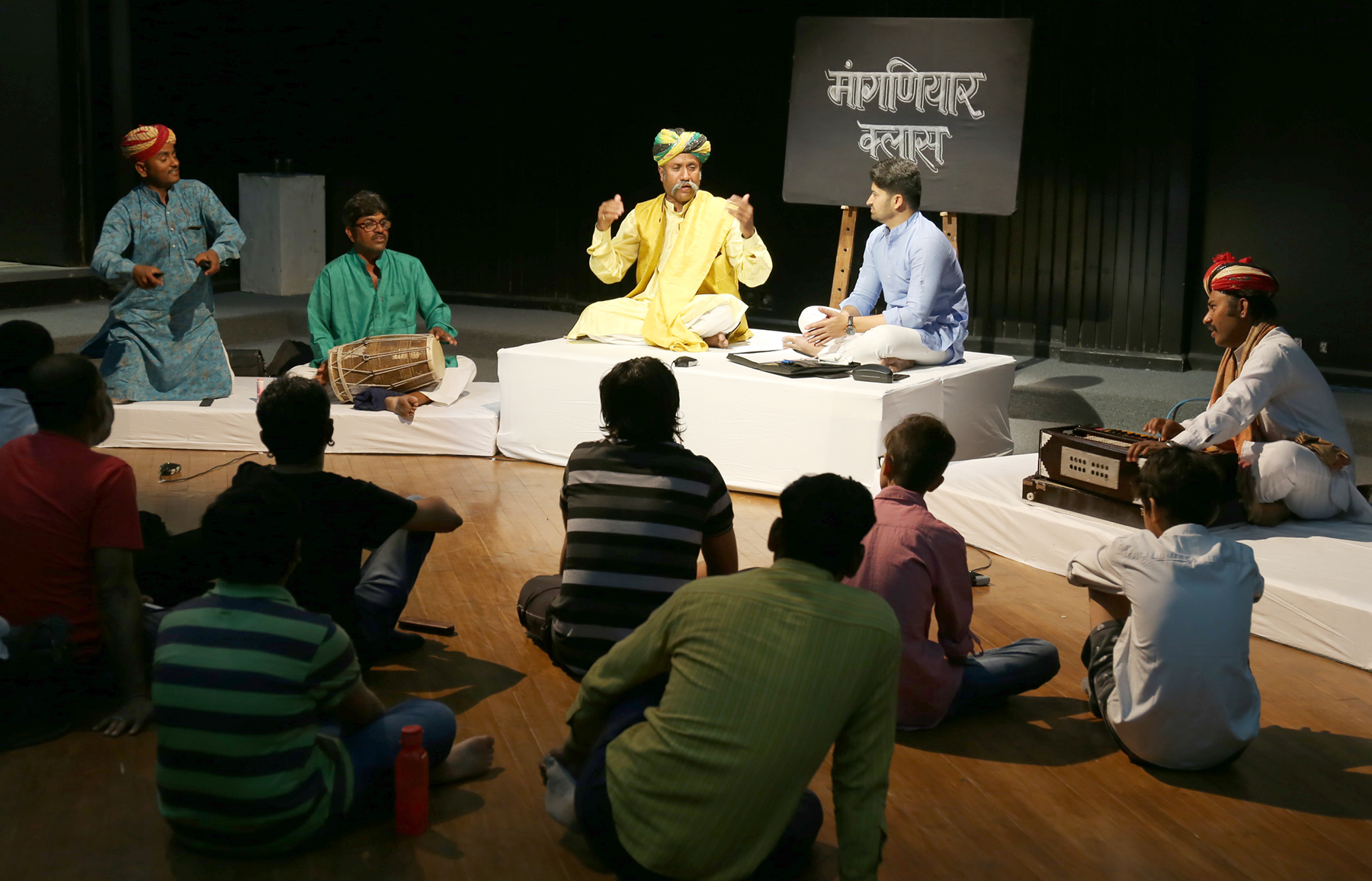 Press Release
Almost 15 people participated in a classical and Rajasthani folk music workshop by renowned classical vocalist Ustad Anwar Khan Manganiyar, which began at Jawahar Kala Kendra (JKK). The masterclass was a highly interactive experience where participants learned about Loksangeet as a style of singing, the history of the Manganiyars as well as the varying styles and techniques of singing this type of music. There was also a live demonstration of the various instruments like – Khartal, Dholak and Harmonium. The participants had also the opportunity to play these instruments and learn from the experts.
Ustad Anwar Khan Manganiyar said that 'Loksangeet' is the music of the people. This type of music not only has our impression on it but the people also have their impression on 'Loksangeet'. In Rajasthani music, we have songs for all occasions like – seasons, animals, birds, festivals and much more. The Manganiyars have always aimed to keep the clear and crisp singing styles of our forefathers alive in our performances. Every person in this society can sing, even those who believe they can't sing have their own unique voice.
Ustad Anwar Khan Manganiyar was accompanied by Firoz Khan on Dholak, Roshan Khan on Vocal Support and Kutla Khan on Khartal. It is to be recalled that the workshop will also be held tomorrow (30 March).