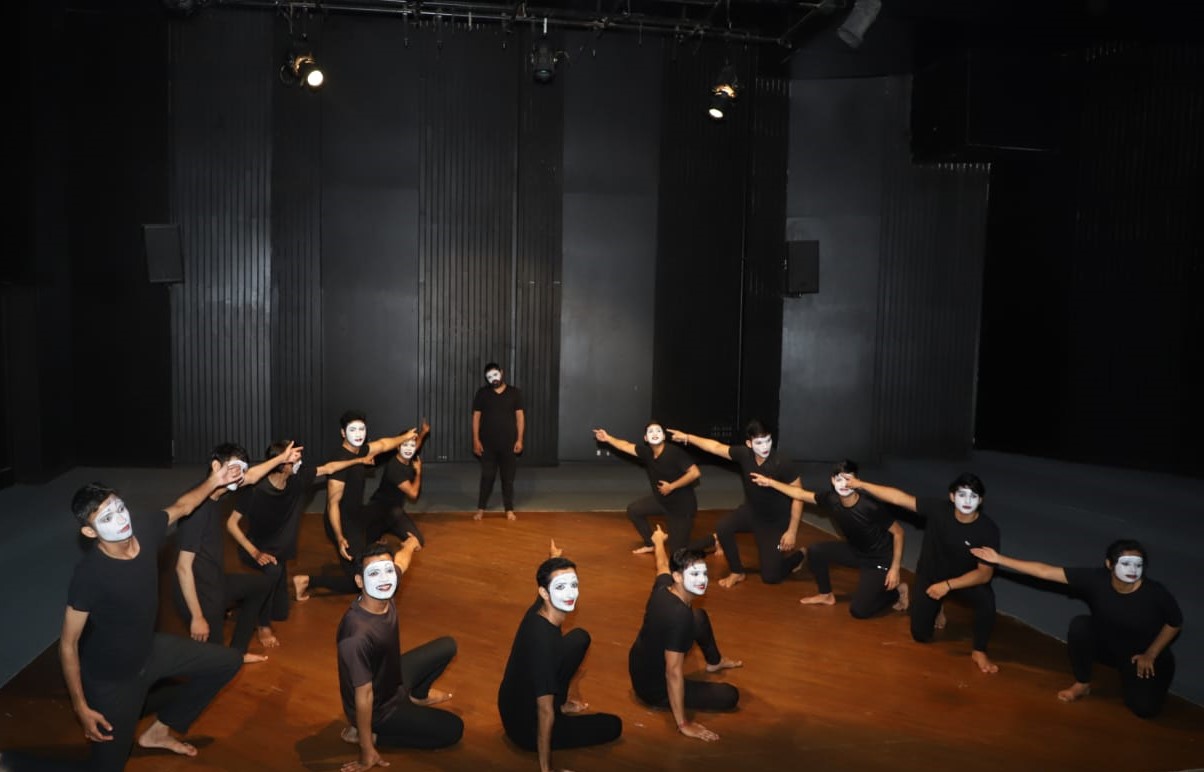 Press Release
As a part of 'Azadi Ka Amrit Mahotsav', a 15 day Mime Theatre Training Workshop that was organised by Jawahar Kala Kendra (JKK) and the Department of Art and Culture, the Government of Rajasthan concluded on Thursday. The workshop was conducted by Mime Expert, Mr. Asif Khan from 25 November at Krishnayan in JKK, and was attended by 16 participants. The mime expert focused on teaching 'Angalik' – acting through body language and facial expressions. At the end of the workshop participants presented a play.
In this 15 day intensive workshop, the mime specialist taught the participants acting, breathing elements, senses, body movement, body language, warm-up, and meditation techniques. Mr Khan explained four types of acting: 'Angalik' – through body language and facial expressions, 'Vachik' – vocal skills, 'Satwik' – clothing, and arrangement of the set and surroundings, and 'Kahani' – the story. He shed light on 'Angalik' , the type of acting where it is important for an actor to be able to express emotions through body language, facial expressions, through the mouth, and harmonize these gestures.
The mime expert emphasized the skills that an actor should possess such as creativity, communication, physical stamina, body control, and the ability to switch emotions in a matter of split seconds. Over the two weeks, the actors learnt the stage and its relation to their minds and body.