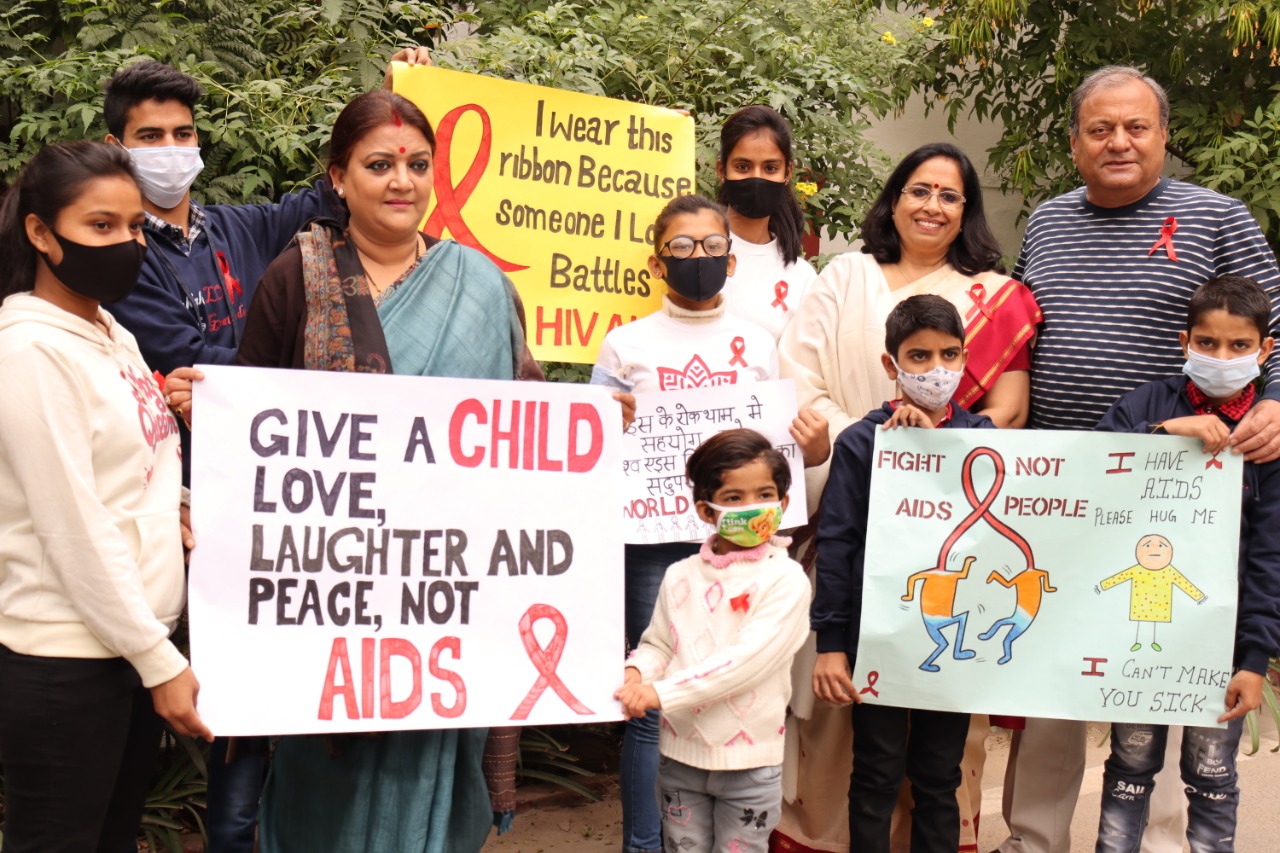 Press Release
On the occasion of World Aids Day, Minister of Women and Child Development, Government of Rajasthan, Minister Ms Mamta Bhupesh launched the poster to empower, strengthen and support HIV + children and adults in the state. This was informed by the President and Co-Founder RAYS- Aasha ki ek Kiran, Captain Gurinder Virk.
He further informed that on World AIDS Day, Minister Mamta Bhupesh launched awareness poster and applauded the work being done by Rays Aasha Ki ek kiran for the HIV children and for the awareness. It is an initiative taken by RAYS, to create awareness, positivity and to eliminate discrimination, misinformation and ignorance about HIV.
On this occasion, Ms Mamta Bhupesh shared that through this NGO, the lives of HIV positive children are being touched and opportunities are made to make them grow. It is a very good initiative that a purpose is being given to lives. We need more such civil people who can work for the deprived people of the society, and can utilize the benefits of the government's schemes for their betterment. When organizations work with the special people, the society will be uplifted and an atmosphere of love and harmony will be created.
About RAYS- Aasha ki ek kiran
The foundation of Rays – Asha ki ek kiran was established in Jaipur on 1st January 2010 by a group of likeminded people from varied walks of life having a common goal of using their skills and resources to give back to the society in their own special ways . The first home was started in July 2010 with the mission of providing core education and better living to HIV+ children. Initially starting with just 3 children the steady growth with determination and hard work has brought the numbers to 57 and still growing.
These children are placed in 2 homes in Shyam Nagar and Nirman Nagar. With continuous efforts from sensitive and caring contributors, team RAYS has left no stones unturned in providing them with education, hygienic living conditions , a positive environment of love, care and much more. The kids are engaged in varied activities including art and yoga. Some of the kids are top scorers in academics and lead as normal a life as other children of their age.