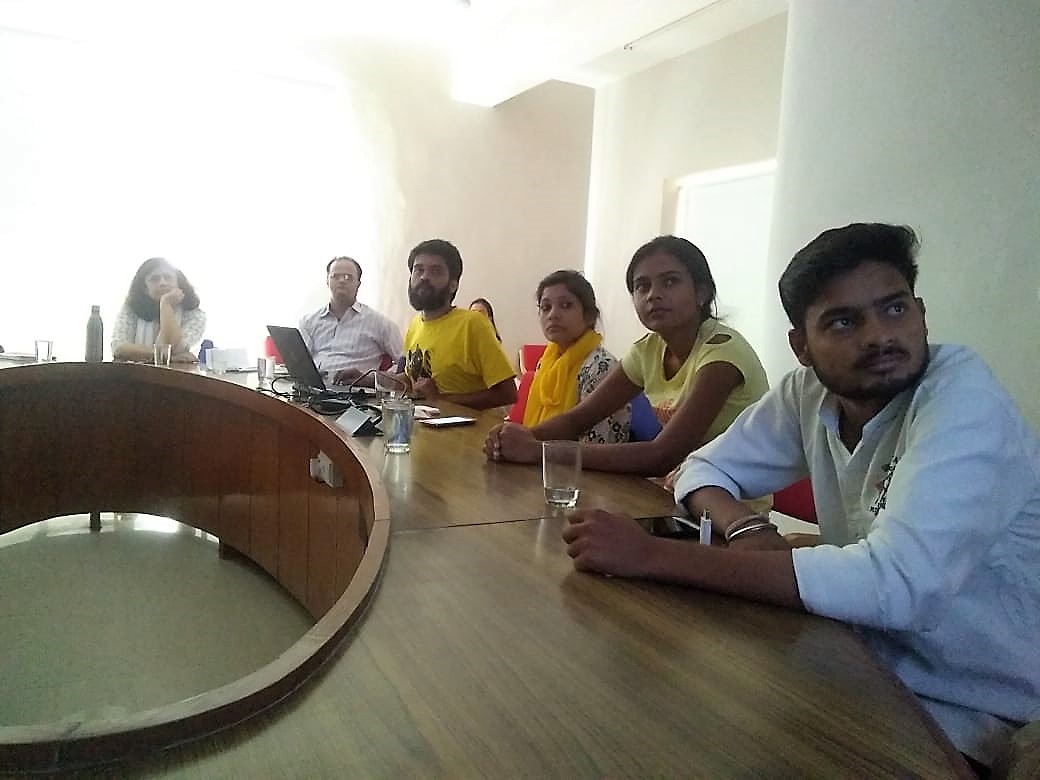 Press Release
As a part of 6-week artist residency programme an orientation programme in printmaking began at Jawahar Kala Kendra (JKK). As many as 9 students from pan-India, practising various forms of printmaking, have been chosen to take part in this residency. The programme is fully supported by JKK and will conclude on 30 June.  The orientation was conducted by Ms. Kavita Shah of Chhaap Foundation. The orientation began with a presentation of portfolios and an introduction of work done by the participants.
On the occasion, Ms. Shah said that these artists will be working together for 6 weeks exchanging their knowledge, ideas and techniques with each other. They will be working in the refurbished graphic studios and practising non-toxic printmaking techniques. JKK will also put them in touch with local artists to share their ideas and knowledge. Furthermore, the programme will also be documented for findings, innovation, techniques used and modifications made to include non-toxic materials into artwork.
It is worth noting that the residency programme is the first of its kind being held in India. The participating students are from Shantiniketan, Mumbai, Rishikesh, Bangalore, Jaipur and Udaipur. These artists will conduct workshops for children in the 'Junior Summer Program' on printmaking techniques like – monoprint, linocut and screen printing.