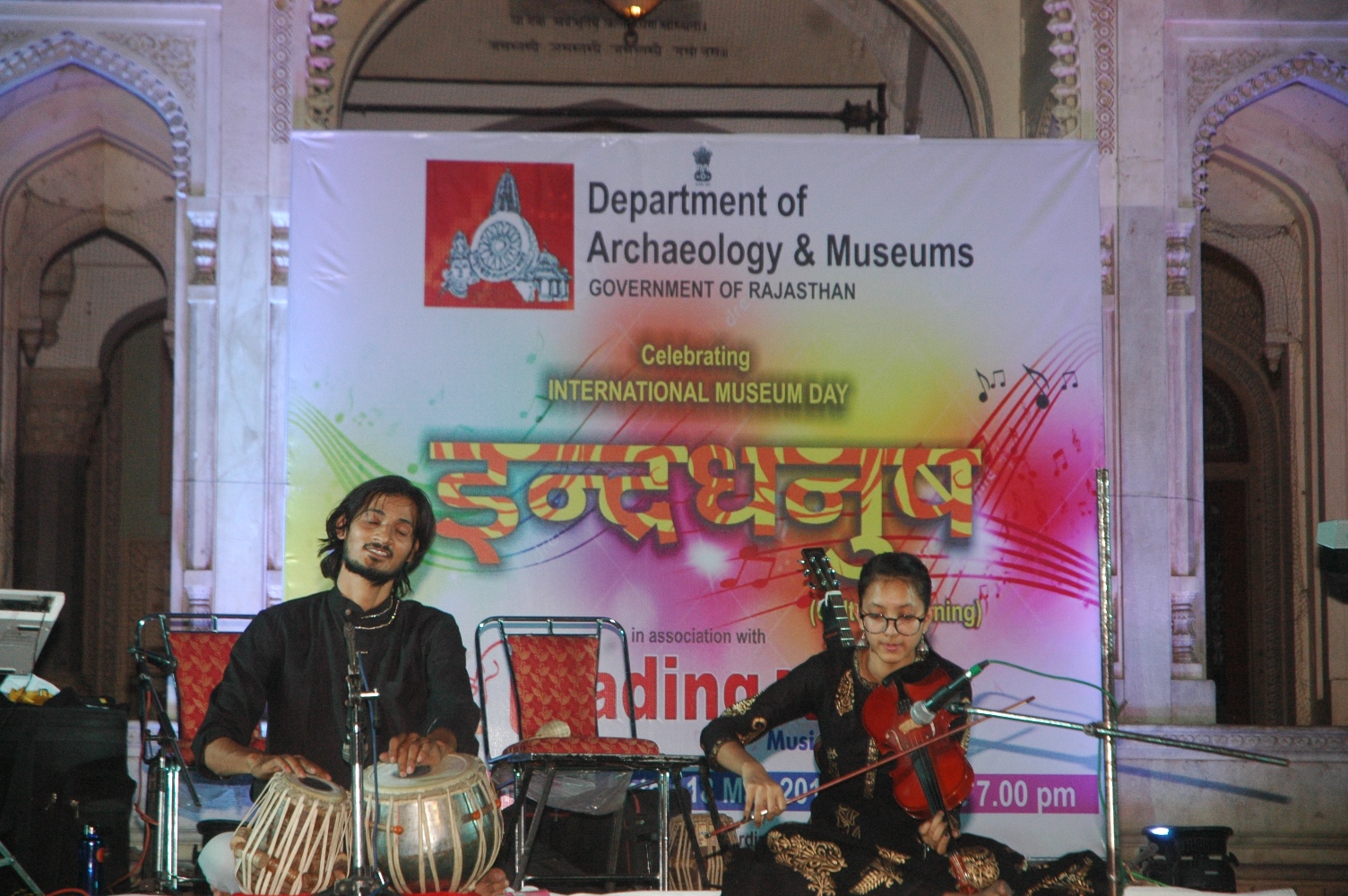 Press Release 
The World Museum Day was celebrated yesterday with verve and gusto at the government museums and monuments across the State. The entry for foreign and domestic tourists was made free by the Department of Archaeology and Museums, Government of Rajasthan.
At the Albert Hall, mesmerising musical performances were organised by the Department in association with Leading Note Music Academy (Malviya Nagar). The spectators enjoyed the event. The Albert Hall building was spectacularly lit up for the occasion. 
The musical programme began with the presentations of Indian and Western classical music under the direction of Pawan Goswamy and Sushma Mehta. The programme included a 'Maand' performance by Adil Hussain and  'Raag Bihaag' on the violin by  Disha Goswamy. Later, Akshat Sharma performed ' Raag Bhairav' on the keyboard while Mehraz Hussain accompanied on tabla. A scintillating piano performance was also given by Manan Mehta. 
In the second half, while Vinayak Bhatt and Sushma Mehta sang ghazals, Gaurav Sharma and Mayank Sharma gave sufi performances. In the end, Chinmaya Goswamy gave a guitar performance. A large number of tourists, music lovers and distinguished citizens were present. 
Also on the occasion, the Hawa Mahal was decorated with traditional 'rangoli' while the tourists were welcomed to the historic building with Shehnai rendition and traditional Rajasthani 'Tilak'. They were also informed about the importance of cleanliness and preservation of historic monuments.