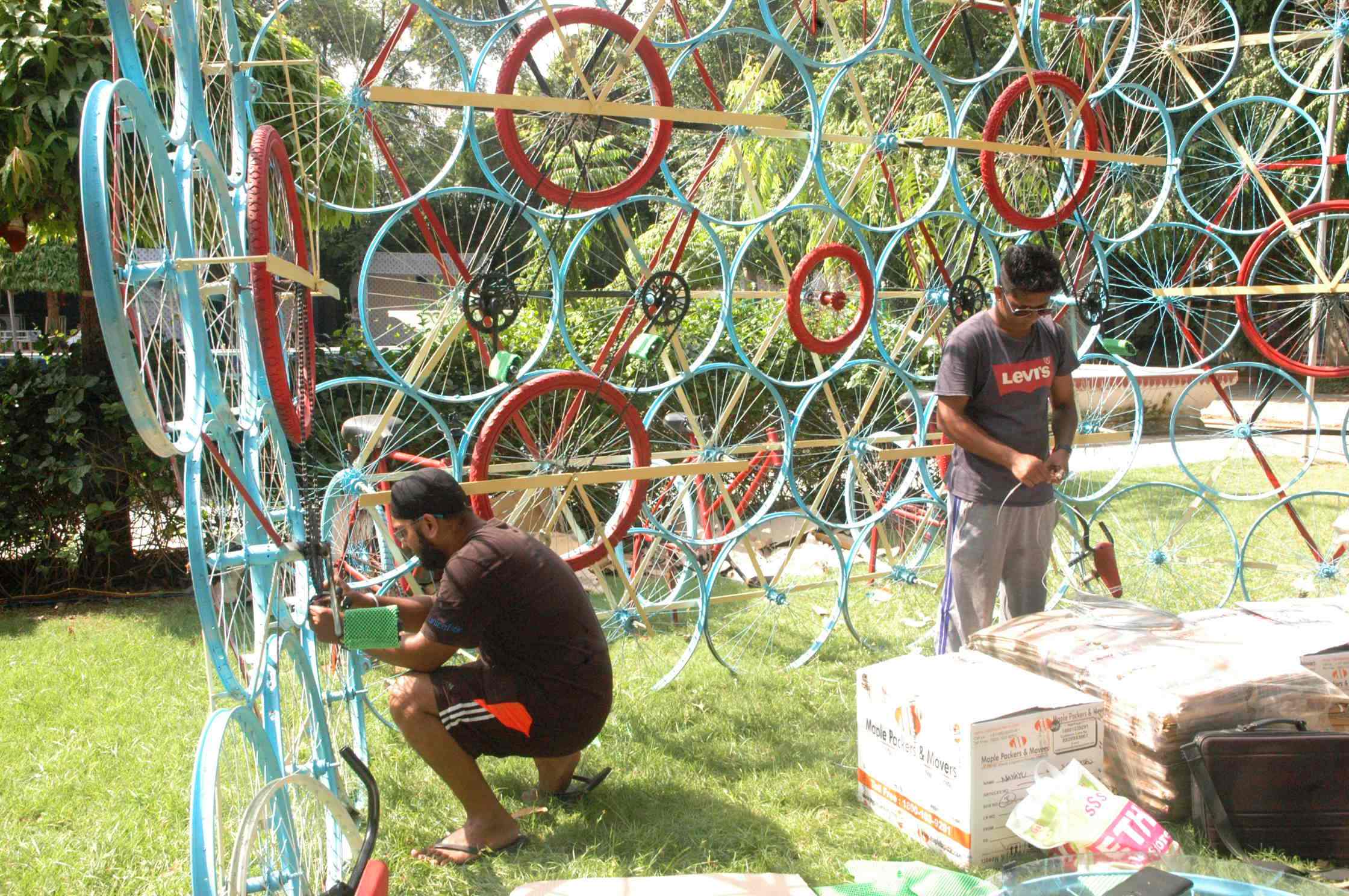 Curtain Raiser Press Release
Princess Diya Kumari to inaugurate
Musical evening by 'Sound of Sufi'
Workshops, discussions, exhibitions and live art demonstration
The 2nd edition of the 3-day Jaipur Design Show  'NineDotSquares' will begin tomorrow at Diggi Palace. RK Marble is presenting the show this year. The show will be inaugurated by MLA, Sawai Madhopur, Princess Diya Kumari at 11 am.  Based on the theme 'Artists Reinvented', the event primarily aims to create an accessible platform for the artisan, the academic, the design professional, the product developer and the design enthusiast. 
Tomorrow there will also be Rangoli demonstration by award-winning artist Rahul Swami in front of Trends Lounge at 11 am and at 7.30 pm. A number of workshops like Paper Mache by Navayu Designs, Tarakashi Craft Workshop by Manoj Soni, Aainakari Craft Workshop by Kishan Kumawat, Bamboo Craft Workshop by Agartala Artisans, Leather Craft Workshop by IICD, Miniature Painting Workshop by Riyaz Uddin, Blue Pottery Workshop by Gopal Saini as well as Terracota & Pottery Workshop by LN Ranga will also be held.
A wide array of unique products and exhibits will be on display at the Trade Pavillions, Artisan's Gallery and Trends Lounge. Interactive sessions with Manna Roy on his experience with working with bamboo as well as Chai & chat sessions with Ankur Choksi, Anupamma Dayal and Ayush Kasliwal will also take place.
In the evening, at 8 pm there will be a musical programme by the band 'Sounds of Sufi'.