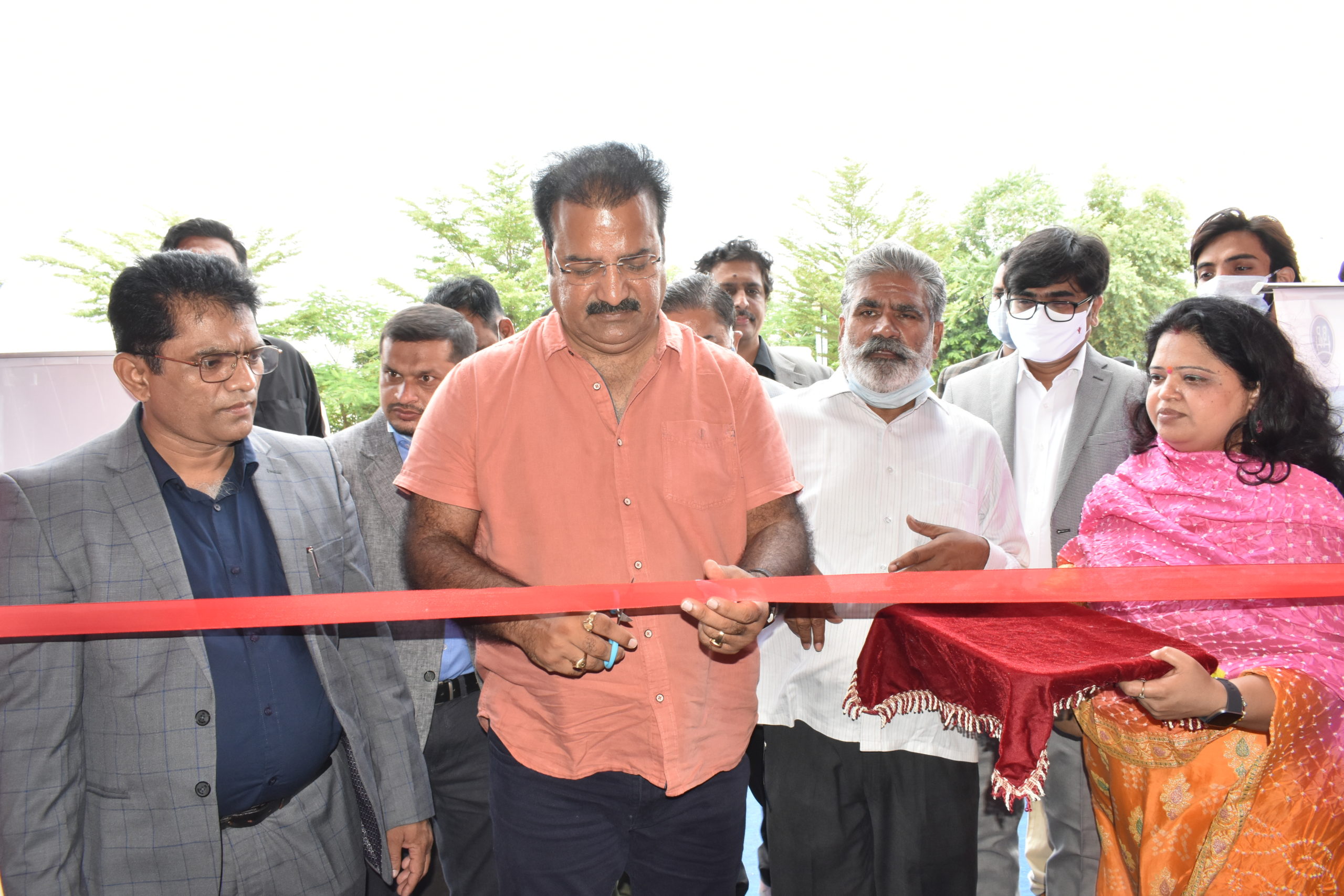 Press Release
Owing to the covid-19 pandemic, the economy was in a bad state for over one and a half years. This led to large-scale unemployment. It is due to the strength and robustness of our country that the economy is getting back on track and business is growing rapidly. The Truck Trailer and Tyre Expo is a great initiative that will help businesses grow again and also generate employment. There is a need for more such expos and exhibitions to provide a much-needed boost to the market. This was stated by the Rajasthan Transport Minister, Shri Pratap Singh Khachariyawas at the inauguration of the 3-day 'Truck Trailer and Tyre Expo 2021' (TTT) at the Jaipur Exhibition and Convention Centre (JECC) in Jaipur.

Being held for the first time in Jaipur, the expo has 50 stalls showcasing Trucks, Trailers, Tippers, Tankers, Containers, Reefers, Tyres, OEMs, among others. Exhibitors from states like Tamil Nadu, Gujarat, Maharashtra, Rajasthan, Punjab are participating in this one-of-its-kind expo. TTT is also showcasing new technologies related to comfort, GPS systems, safer technologies, etc. from leading players which include Tata Motors, BKT Tyres, Hindalco, BPW etc. A first-of-its-kind aluminum trailer is a big attraction at the expo.

On the occasion, Director, MDM, Mr. Ram Soundalkar said that the TTT expo started in 2016 in Coimbatore. The 5th edition is being held in Jaipur because 60% of the mining and trailer industries of India are in Rajasthan. The expo will benefit the manufacturers as well as transporters alike. The Rajasthan Government, Rajasthan Transport Department as well as the dealers and distributors have extended their support to the event.

The announcement for the 6th edition in Dubai was also made on the occasion. The expo will be held again in the Pink City next year in a bigger and better way.

The event will be on till 5 September and is being supported by the Rajasthan Chambers of Commerce and Industry, Federation of Mining Association of Rajasthan as well as the Government of Rajasthan, along the Transport Associations that include AlMTC, HTOA, Rajasthan Truck Trailer Transport Operator Association.