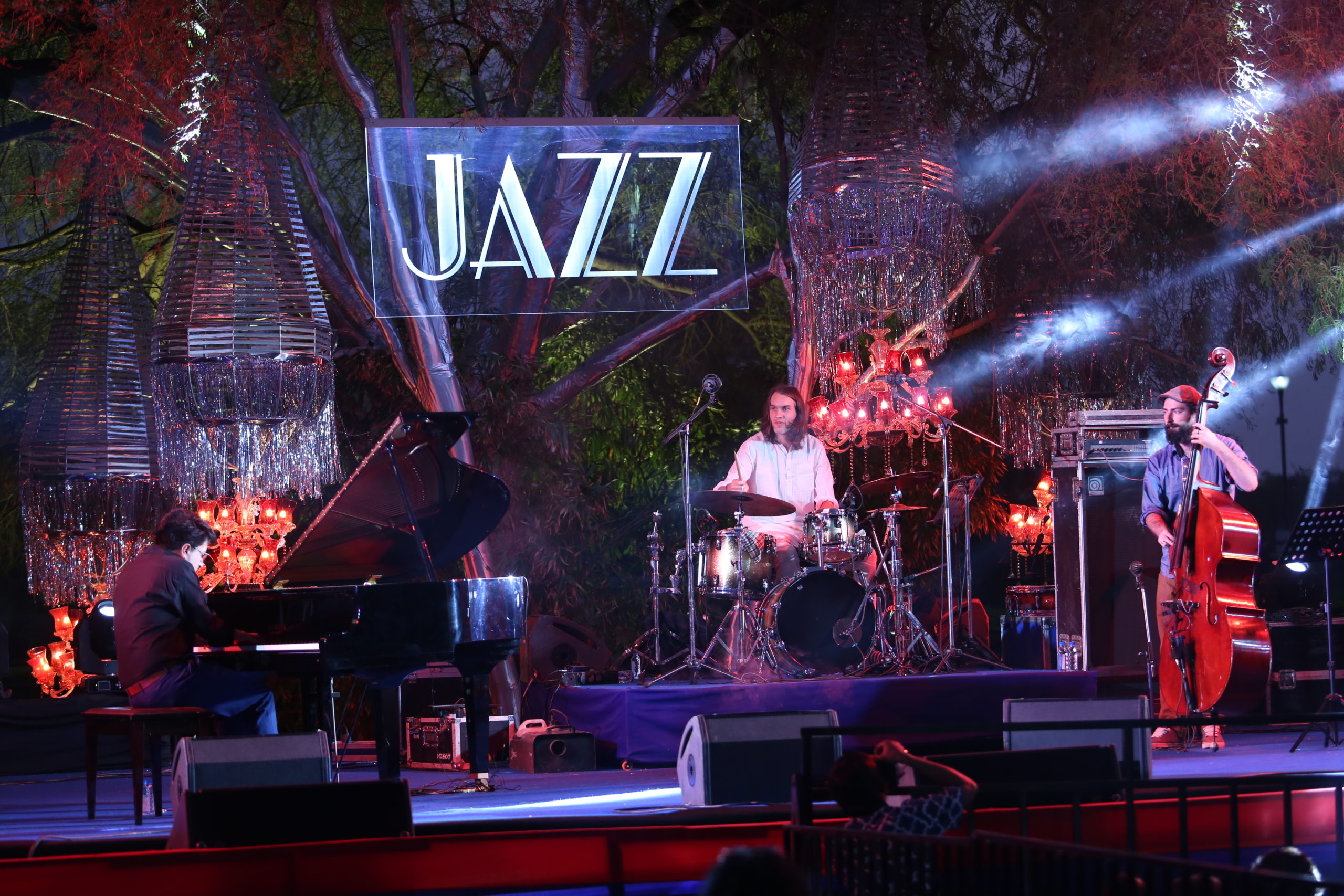 Press Release
On the concluding day of the first edition of the 3 day Jaipur Jazz & Blues Festival, Jaipurites gathered in large numbers at Central Park to witness the performance of jazz stalwarts from 3 countries. The festival was organized by Seher in association with UNESCO and Rajasthan Tourism.

The star studded evening began with the performance of Working Title, a drum led piano trio from Germany. They presented playful and eccentric compositions which cut across genres and cultures. Their interactive and improvisation driven performance greatly entertained the audience. They presented songs like Home Blues, East of Kailash and Rowing in the heart of lake, among others. In their band were Gustavo Mezo on Piano, Theo Malka-Wishart on Bass and David Soin Tappesee on drums.

This was followed by the performance of the 24 year old singer and songwriter from India, Sanjeeta Bhattacharya. She sang songs like Ode to You, I will wait, Everything's fine, among others. Accompanying her were Shubhanshu Singh on guitar, Prabhjot Singh on bass, Rhythm Bansal on piano and Aveleon Vaz on drums.

The most awaited performance of the evening was that of award winning saxophonist, Kirk MacDonald, who is a leader in Canadian Jazz for over 35 years. His performance was a bridge between traditional and modern saxophone playing. He presented his jazz compositions like You See But You Don't Hear, Shadows, The Power of Four, Silent Voices, Eleven and The Torchbearers. They also presented a number, India by John Coltrane. Kirk was accompanied by Virginia MacDonald on Clarinet, Neil Swainson on Bass and Morgan Childs on Drums.