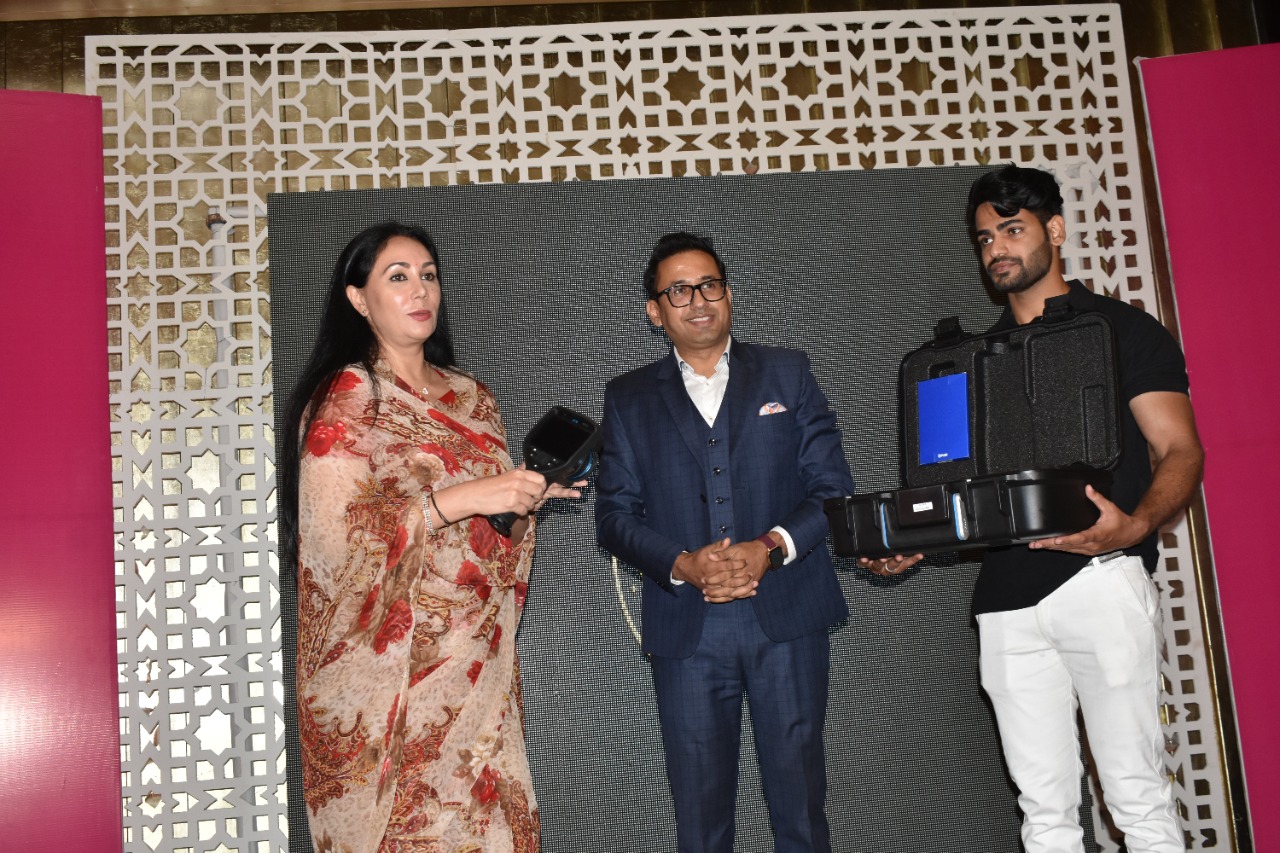 Press Release
Rajsamand MP Diya Kumari launched 'The Longevity Club' at Radisson Blu Hotel in Jaipur. She also launched the app. Present on the occasion were – Deepak Sharma, Founder & CEO, The Longevity Club; Sonia Maheshwari, National Mentor (Women Entrepreneurship) and Dr Anju Soni, Head of Department (Gyne & Obs) Soni Hospital.
On the occasion, MP Diya Kumari congratulated the club for their state of the art Breast Cancer Screening Centre with the first of its kind AI-Based Thermo Mammography technology. She said that women look after their entire family but they forget to look after themselves. Women need to look after themselves, they are the pillars of their families and the community. Advanced technology and good doctors are easily available to us now. The social stigma and shyness surrounding breast cancer need to be eradicated. Women need to set an example for other women and inspire and encourage them to perform regular self-examination, get tested, and be diagnosed timely. Breast cancer can happen at any age. One needs to follow a healthy diet, do regular exercise and think positively.
Mr Deepak Sharma said that October is the Breast Cancer month which is exemplified by the colour pink, so it is only appropriate that in the Pink City of Jaipur the Longevity Club has begun today. He also urged the male members of the family to motivate women to get themselves examined for breast cancer.
Dr Anju Soni said that one in every eight women in the world has the possibility of getting breast cancer. She urged that women should take advantage of the advanced methods of testing and surgery for tackling breast cancer.
Sonia Maheshwari said that it is unfortunate that a woman in the family takes care of everyone but neglects herself when it comes to her own health and well-being. Women must come forward to take care of themselves and also create awareness among other women to do the same.