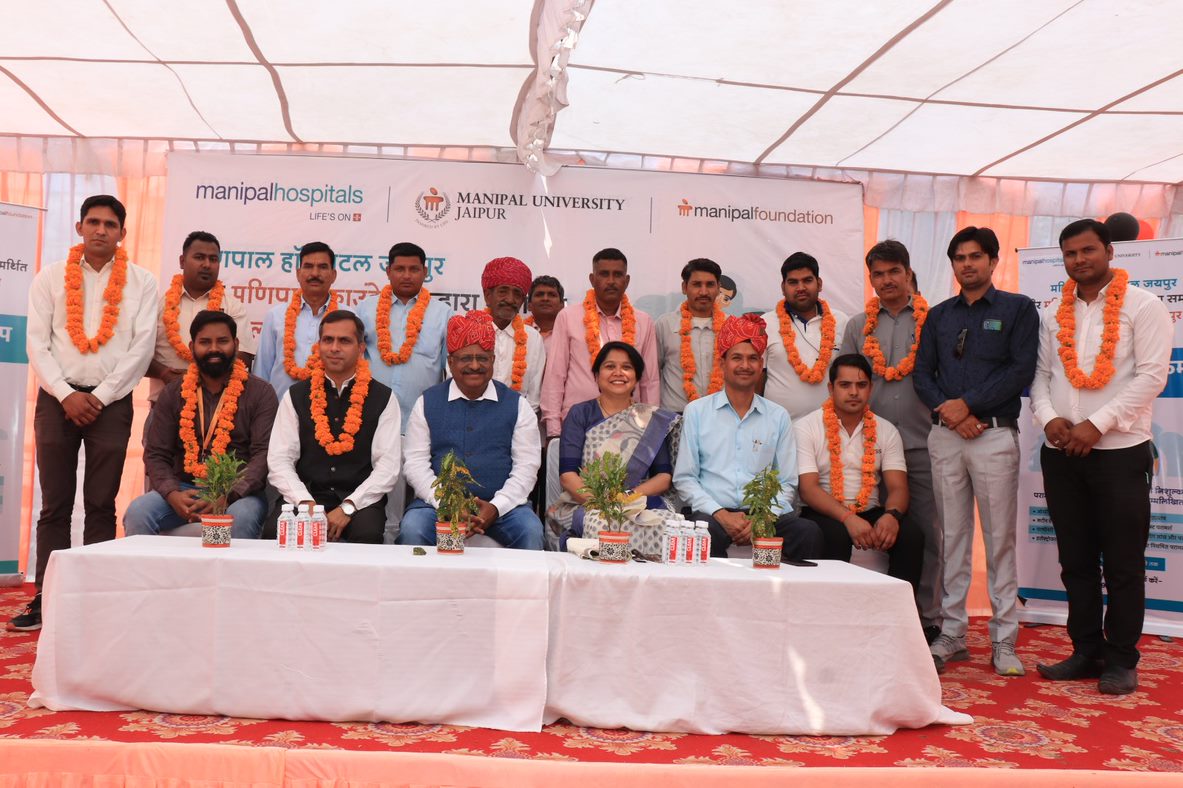 Press Release
Manipal University Jaipur in collaboration with Manipal Hospital organized a health camp in Village Thikaria, Providing free healthcare services to the residents of the village. The health camp was part of the Manipal Foundation's Corporate Social Responsibility (CSR) initiative and aimed to improve the health and wellbeing of the local community.

Over 250 residents of the village received medical consultations, check-ups, and treatments from the Manipal Hospital's Doctors. The health camp offered a range of services, including blood pressure and blood sugar checks, general check-ups, and consultations with doctors and nurses. Medicines and prescriptions were provided to those in need, and referrals were made for more specialized treatments as necessary. In addition to the medical services, the health camp also provided health education and awareness sessions, with a focus on promoting healthy lifestyles and disease prevention. The camp was inaugurated by Dr Thammaiah CS, Pro president of Manipal University Jaipur along with Registrar Dr Nitu Bhatnagar, Sarpanch Smt Manju Devi Thikaria Gram Panchayat, Mr Ram Swaroop Principal of Mahatma Gandhi Govt School and Mr Subhash.

Registrar, Dr Nitu Bhatnagar spoke about the importance of health checkup, swachhta and how an individual can make a change in his/her life for better healthy environment. Registrar, Dr Thammaiah along with Dr Nitu Bhatnagar, Registrar, School Principal, Village Sarpanch and students planted a tree in village Thikaria.
NCC students from University under the supervision of Mr Hemant Kumar, Asst. Director Student welfare also took part in this activity and helped villagers for smooth health check-up in the camp.