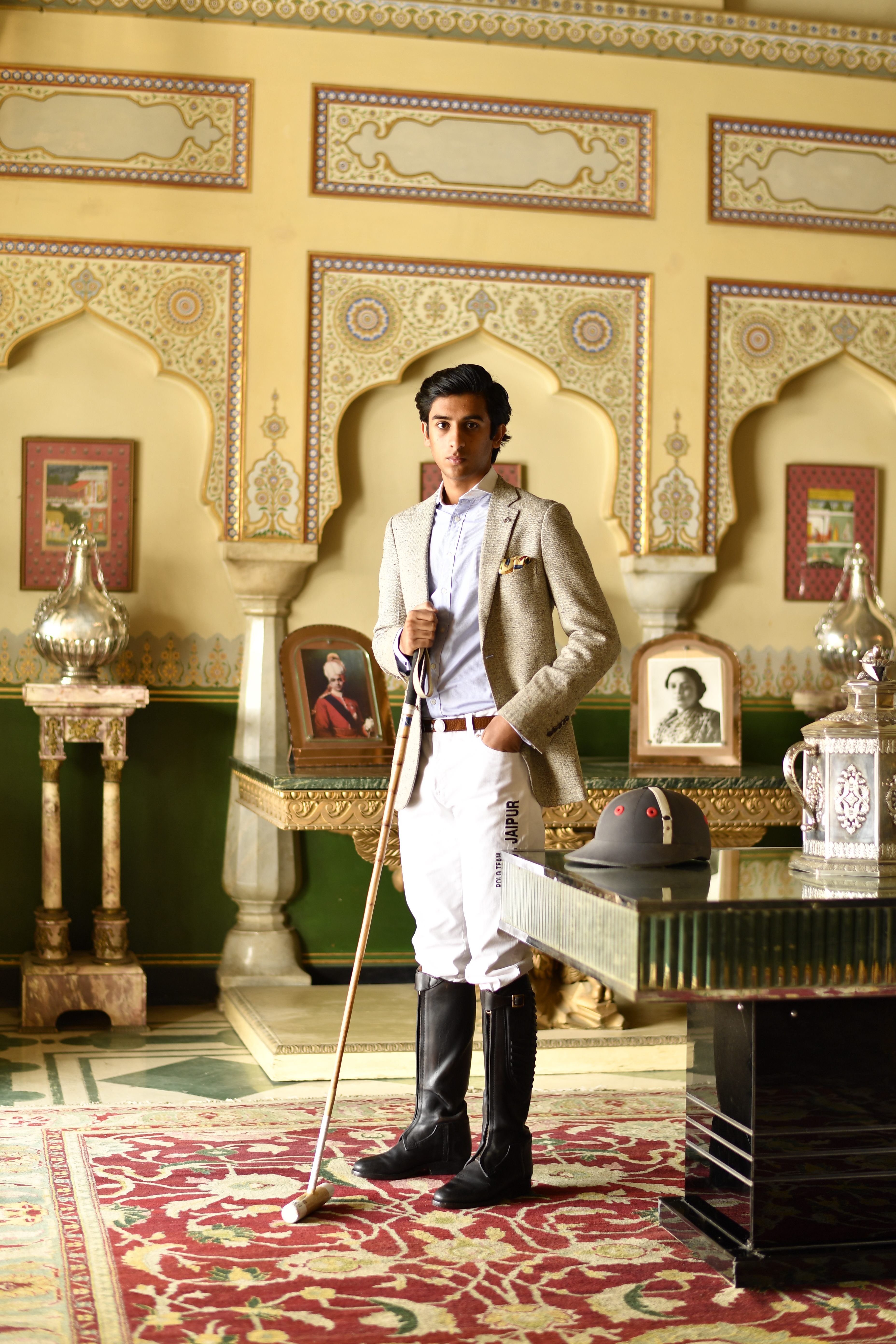 Press Release
World Cup Zonal Play Offs in Iran
Youngest ever player to play in World Cup
World Cup was last won by India in 1957
Jaipur, 19 May: The 18-year old HH Maharaja Sawai Padmanabh Singh of Jaipur has been selected in the Indian Polo Team. He is the youngest ever player to represent India in a World Cup match. The XI World Cup Zonal Play Offs are scheduled to be held in Iran from 29 June to 7 July this year.
Maharaja Padmanabh Singh has shown outstanding polo skills and performance in the past few years in the different tournaments. Within a short span of time his handicap has also risen to +2. The other players selected in the team are: Lt. Col. Ravi Rathore (+5); Abhimanuyu Pathak (+5); Angad Kalaan (+4); Siddhant Sharma (+3) and Pranav Kapur (+2).  The team will leave for conditioning cum coaching programme shortly.
It is to be recalled that the last time India had won the World Cup was in France in 1957 under the captainship of late HH Maharaja Sawai Man Singh II of Jaipur. It is also to be noted that the present World Cup is now known as 'Jaipur World Cup'. It was presented by late HH Maharaja Sawai Bhawani Singh in Buenos Aires in 1982.
Incidentally, Maharaja Padmanabh Singh is the second player from the erstwhile Jaipur Royal Family to represent the country in the World Cup. He is the Brand Ambassador for the leading and prestigious Argentinean leisure polo-centric company, La Martina. He studied in Mayo College in Ajmer and Millfield School in London where he  excelled himself in the game of polo.
An elated young Maharaja of Jaipur said: "It is indeed gratifying to learn that I have been selected in the Indian Polo team to represent for the World Cup. I am further inspired to do my utmost for contributing to the game of polo and keeping the long standing legacy of Jaipur for this game alive."