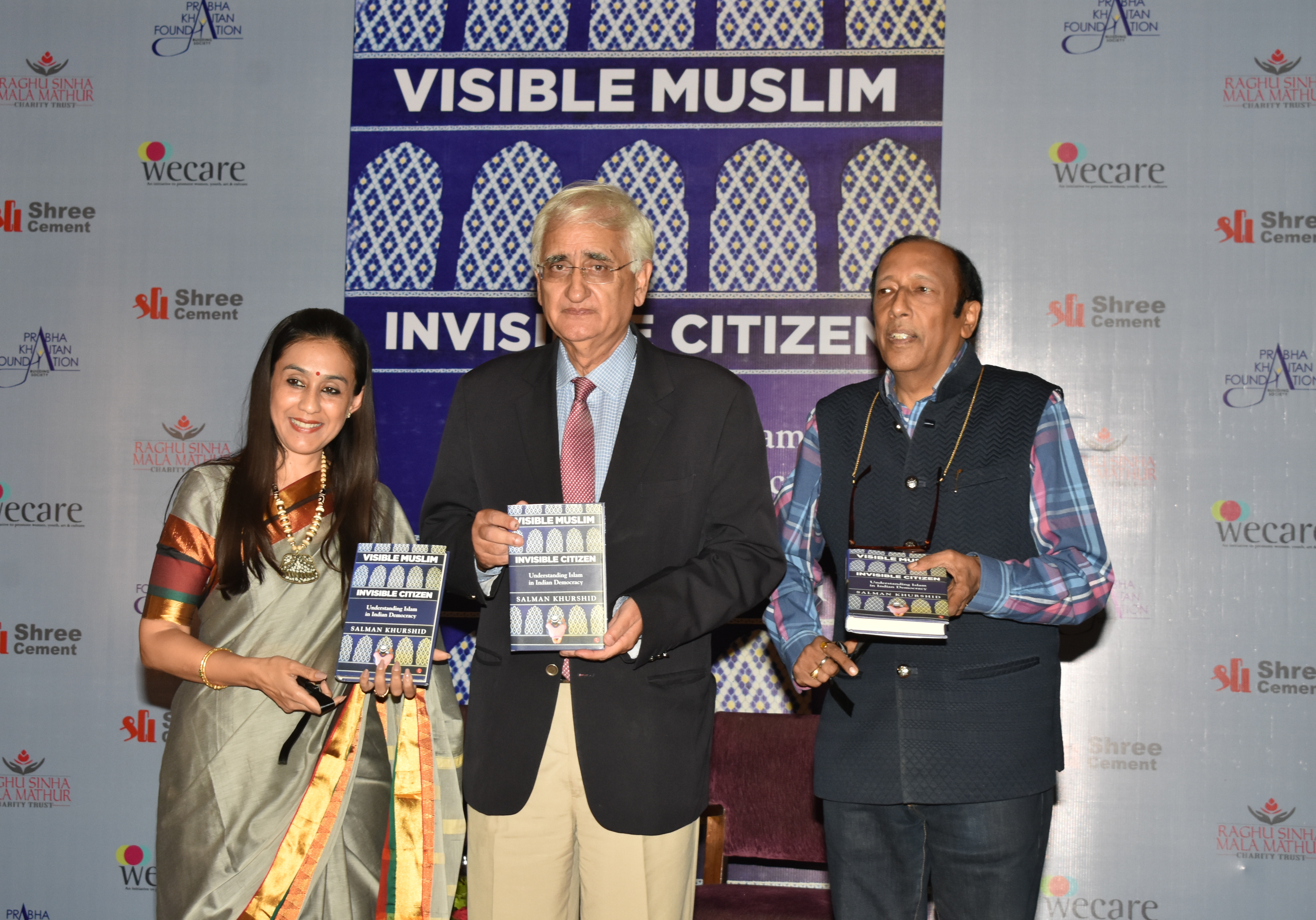 Press Release
Former Union Minister and senior Congress leader, Salman Khurshid said that Hindus and Muslims must trust each other. He urged them to have faith in each other.
Khurshid was speaking at a book launch event of his new book entitled: 'Visible Muslim, Invisible Citizen' at a jam-packed session in Hotel Lalit. He was in conversation with the Chairperson of We Care, Ms. Apra Kuchhal.
The book event was organized under the aegis of Prabha Khaitan Foundation's initiative 'Kitab'. It was presented by Shree Cement in association with We Care and Raghu Sinha Mala Mathur Trust.
Khurshid further said that both Hindusim and Islam have some very fine elements and combined together they can present an ideal scenario. Speaking on the Sachar Committee, he pointed out that its recommendations were brilliant and had they been implemented, they would have spurred a secular growth. The committee did not recommend anything exclusive for the Muslims, but recommended a policy of growth for all in which the Muslims would have grown themselves. The report was dropped because it was dubbed as being Pro-Muslim.
Talking about the issue of Reservation, the Former Union Minister said that when it was mooted after Independence, it had a purpose. However, over the years, the Reservation system had to be reviewed and modified as per the demand. Some sections, in fact, were to be excluded with the passage of time. It has now become a political agenda. Even though the Supreme Court has issued guidelines that it should not cross 50% — it has done so. Increasingly more communities and classes are demanding it.
Earlier, the book was released by the author along with Apra Kuchhal and Sudhir Mathur – Trustee, Raghu Sinha Mala Mathur Charity Trust.