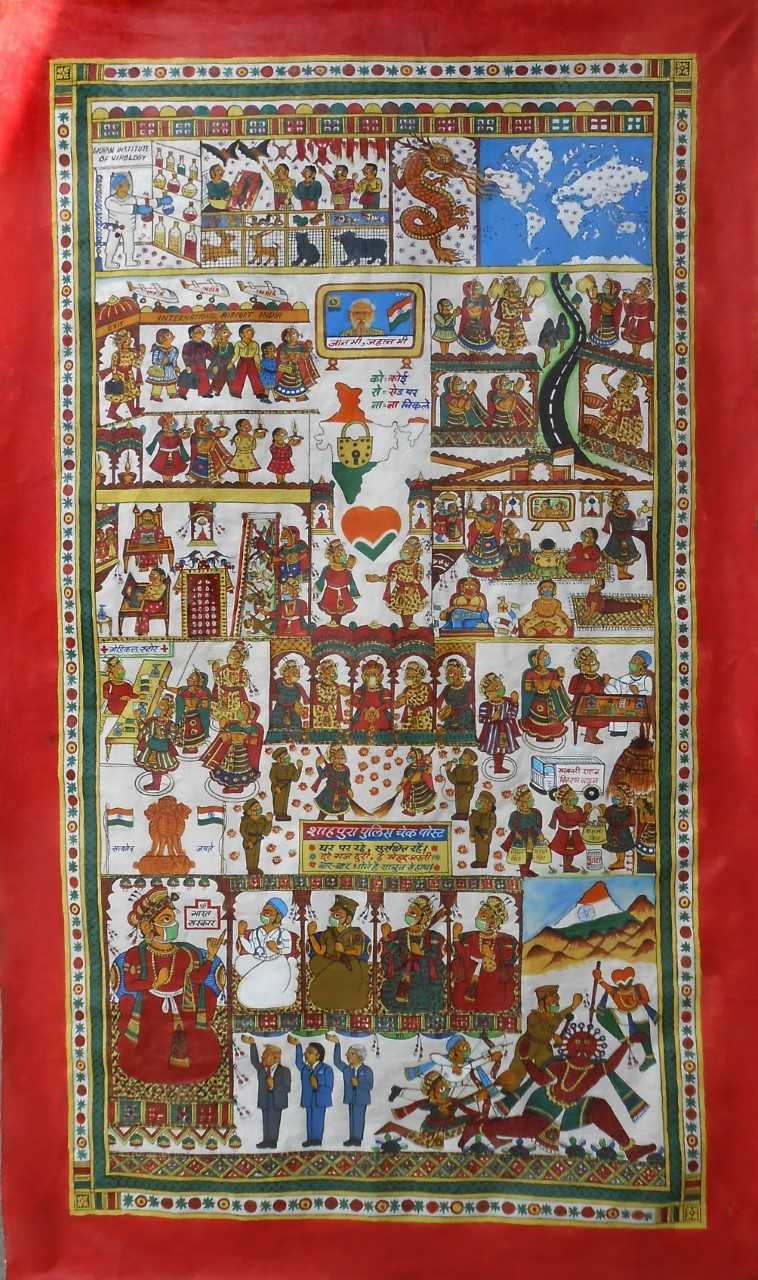 Press Release
Jawahar Kala Kendra (JKK) has been continuously active through its creative programmes and activities even in the lockdown period during the Covid pandemic. JKK has announced the winners of the online competition held in the visual arts category (paintings and prints) made during the lockdown period. The competition was organized by JKK from 1 May to 10 May 2020 for artists residing in Rajasthan. This was informed by the Director General of JKK, Ms. Kiran Soni Gupta.
The Director General of JKK further informed that 517 entries were received from all over Rajasthan through e-mail to participate in this competition. After examining all the received artworks, 316 of these entries were placed before the committee for consideration. Out of these, 118 entries were selected in various categories by the committee. Of these, 105 selected entries were to be given Rs 2500 per artist, 7 consolation prizes of Rs 3,500 per artist, 3 third prizes of Rs 5,000 per artist, 2 second prizes of Rs 7,000 per artist and 1 first prize of Rs 10,000. The remaining 198 entries were not found to be in accordance with the set criteria of the competition.
The first prize in this competition was won by Abhishek Joshi of Bhilwara. The second prize was won by Krishna Mahavar of Jaipur and Veerangana Soni of Udaipur. The third prize was bagged by Manoj Tailor of Tonk, Sunil Kumar Kumawat of Sikar and Yogesh Verma of Ajmer. Similarly, consolation prizes will be given to Mahesh Raj, Navya Soni, Nehal Verma, Surendra Singh and Vijayapal Aditya Jangid of Jaipur, Deepika Mali of Udaipur, Rajendra Prasad Meena of Dausa. The list of remaining 105 selected participants will be uploaded soon on the website of Jawahar Kala Kendra.