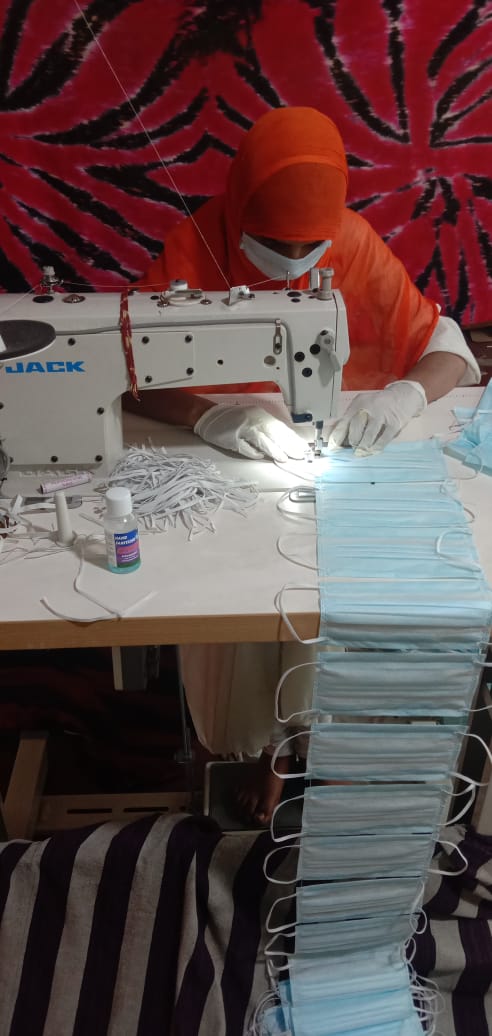 Press Release
Jaipur's entrepreneur, Ms. Neeta Dundlod of NS Green Solutions is manufacturing '3-Ply Protective Face Masks' in a bid to combat the Coronavirus outbreak. The company has started a mask manufacturing company in the Vishwakarma Industrial Area. These masks are being produced by as many as 16 underprivileged families. They are being manufactured following all hygiene protocols and the workers have been provided with hand sanitizers, Dettol, and gloves. Similarly, they are also counselled and monitored on a daily basis for maintaining good hygiene. This was informed by Ms. Dundlod.
She further said that each worker is being offered a compensation of Re.1 per mask and 0.50 paise for quality control. Every family is making around 1000-2000 masks per day and thus earning approximately Rs. 1000-2000 per day. Apart from the workers, these masks are also being offered free of cost to the police force, vegetable vendors in the neighbourhood and the cleaning staff.
Talking about the manufacturing process, she further added that the workers begin their work by sanitising their hands. Then, they sterilise the bed sheets and sewing needles. Thereafter, they wear gloves, masks and begin stitching. In the end, all the finished products are sterilised in one location before they are packed and sent out for delivery.