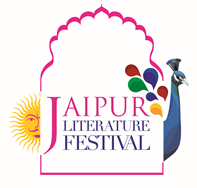 New Category of Vlogging opened this year
Photo Bloggingcompetition returns for third year
 New opportunities forWriting Competition winners to meet publishing industry professionals
After the resounding success of last year's Jaipur Literature Festival Blogging Competition, it is back!
With the 2017 JLF Blogging Competition, Teamwork Arts invites Blog writers, Vloggers and Photo-Bloggers to be a part of the 'greatest literary show on earth' in its 10th anniversary edition as Official Festival Bloggers.
The Festival asks people (over 18 years old) to send in a piece of their best work to be in with the chance to be a published blogger on the Jaipur Literature Festival website. The winners, shortlisted from the very best entries of the three competitions, will travel to attend the Festival in January as Official Festival Bloggers. Selected entries will also be published on the JLF website and related Teamwork Arts websites and partners sites throughout the competition.
For the Writing Competition entrants can submit creative or critical pieces on the theme 'The Freedom to Dream: India at 70.'  Blogs can be in any written medium – stories, poetry, prose, drama. Potential subjects include history, literature, music, social structures, social media, women, religion, partition, economics, the next 70 years of India etc. Budding writers who're selected from the competition will also get a chance to be part of the Jaipur BookMark's New Writers' Mentorship ProgrammeThe First Book Club where during a special one-on-one session industry experts will share advice and may even sign a book deal if they are impressed!
In a first for the Festival, it is introducing a Vlogging Competition for the 2017 edition of the Jaipur Literature Festival. If you've been bitten by the video bug and have something to say, put yourself forward for the opportunity to be the first Official JLF Vlogger to cover the Festival on the ground.
The Jaipur Literature Festival is looking for films of up to 1.5 minutes (90 second) on the themes Humour, Breaking Sterotypes or Passion. You can submit up to three vlogs, one on each of the themes, which must have been filmed on your phone.
Ready? Set…. Snap! The Photo Blogging Competition, now running for the third year, has some exciting new themes for emerging photo bloggers! Show off your passion for photography and send in up to nine shots demonstrating Close ups (macros), Strength and Shadows. The most stunning entries will be featured on the JLF website and its social media pages and two lucky winners will be invited to attend and cover the Festival in Jaipur this coming January.
So bring out the creative juices, and show the world your skills at one of the largest literary platforms in the world!
About the Jaipur Literature Festival 2017
The past decade has seen the Jaipur Literature Festival grow into the world's largest free event of its kind. Having hosted 1300 speakers and welcoming nearly 1.2 million book lovers, the success of JLF has been astonishing and heartwarming.
Celebrating writers from across the globe, the Festival has hosted some of the best regarded and loved names, ranging from Nobel Laureates and Man Booker Prize winners to debut writers such as Amish Tripathi, ChimamandaNgoziAdichie, Eleanor Catton, HanifKureishi, His Holiness the 14th Dalai Lama, Ian McEwan, JM Coetzee, Margaret Atwood, Mohammed Hanif, Oprah Winfrey, OrhanPamuk, Pico Iyer, Salman Rushdie, Stephen Fry, Thomas Piketty, Vikram Seth and Wole Soyinka, as well as renowned Indian language writers such as Girish Karnad, Gulzar, Javed Akhtar, MT Vasudevan Nair, Uday Prakash as well as the late Mahasweta Devi and UR Ananthamurthy.
Writers and Festival Directors NamitaGokhale and William Dalrymple invite authors from across the globe to take part in the five-day programme set against the backdrop of Rajasthan's stunning cultural heritage and the Diggi Palace in the state capital Jaipur.
Equity and democracy run through the Festival's veins, placing some of the world's greatest writers and thinkers from all walks of life together on stage. All events are completely free and there are no reserved spaces; this egalitarian access is a powerful statement in a country where access to such individuals remains the privilege of a few. On top of all this, people are guaranteed to have fun!
As Time Out said: "It's settled. The Jaipur Literature Festival is officially the Woodstock, Live 8 and Ibiza of world literature, with an ambience that can best be described as James Joyce meets Monsoon Wedding."
The Festival is a flagship event of Teamwork Arts, which produces over 25 highly acclaimed performing arts, visual arts and literary festivals across more than 40 cities globally, and is produced by Sanjoy K. Roy.
In 2014, JLF spread its wings beyond the borders of India with an annual event in May at London's Southbank Centre. In 2015, JLF headed across the pond to Boulder, Colorado where it hosts a similar event every September.
Website: www.jaipurliteraturefestival.org
 About Teamwork Arts
For over 25 years, Teamwork Arts has taken India to the world and brought the world to India.
In countries such as Australia, Canada, Egypt, France, Germany, Hong Kong, Italy, Israel, Korea, Singapore, South Africa, Spain, UK and USA, Teamwork produces over 25 highly acclaimed performing arts, visual arts and literary festivals across more than 40 cities.
Teamwork Arts produces one of the world's largest free literary gatherings, the annual Jaipur Literature Festival, the Ishara International Puppet Festival in New Delhi, the annual Mahindra Excellence in Theatre Awards (META) and Festival, international festivals Shared History in South Africa, Eye on India in the United States of America, India by the Bay in Hong Kong, Confluence- Festival of India in Australia, and many more.
Website: www.teamworkarts.com