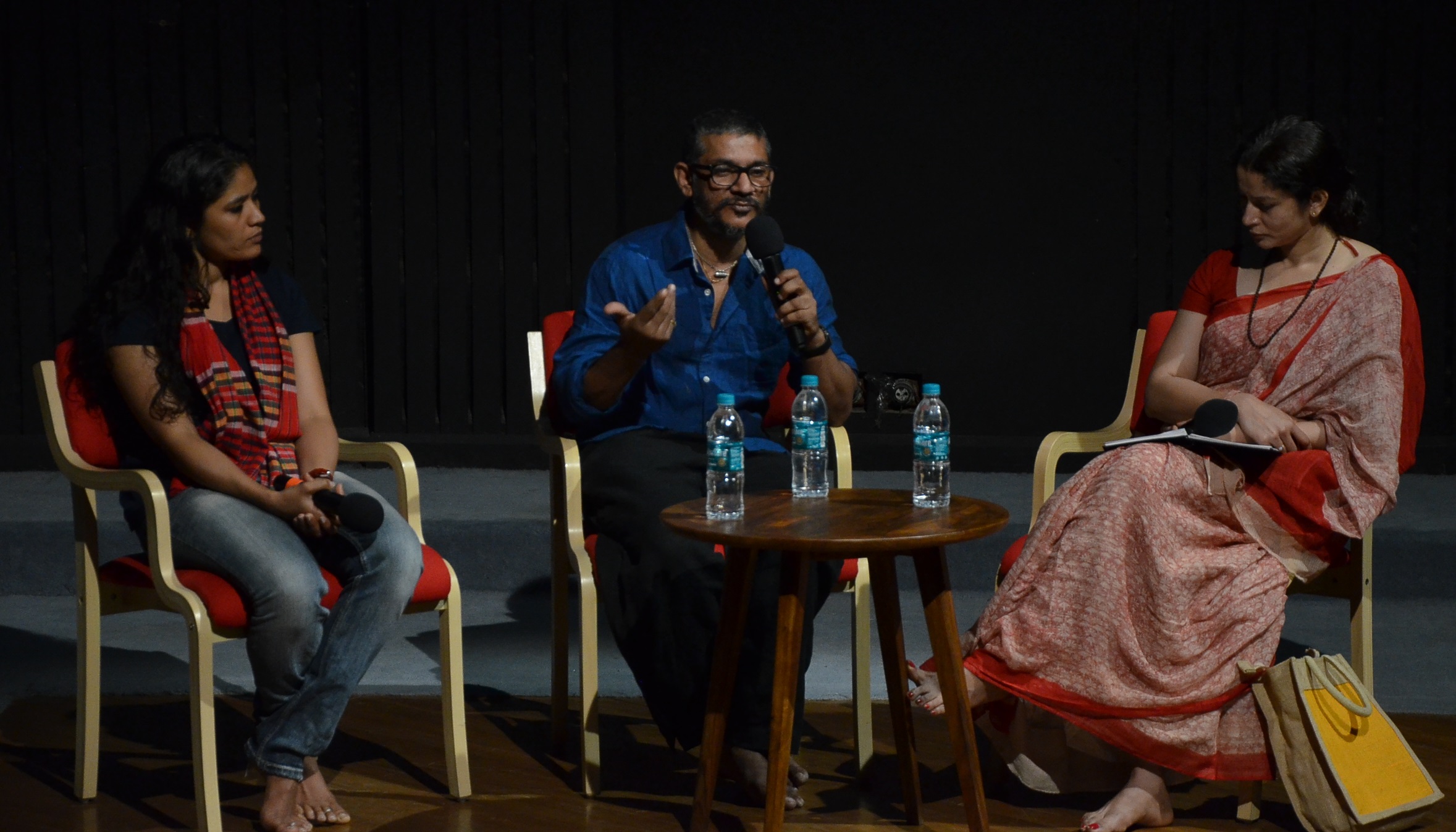 Press Release (Photographs Attached)
Experimental play – White Rabbit Red Rabbit by Nassim Soleimanpour
 Meet the Artistes of Ganapati
Jaipur, 23 March: As a part of the ongoing Performing Arts Festival 'Navras', enigmatic live play 'White Rabbit Red Rabbit' by Iranian playwright Nassim Soleimanpour was performed today at JKK. It was presented by QTP in association with Aurora Nova. This absurdist experimental play places nothing between the actor and the audience – no directorial vision, no production design and no technical histrionics.
The script is handed over to the artist on the stage and she then has to improvise and make it interactive. The unfolding performance assumes different interpretation each time. This is a play shrouded in mystery. And the demand for secrecy comes straight from the playwright. At the third bell, the actor on stage (a different actor performs each show) is handed the script in a sealed envelope and must perform as instructed by the playwright.
The play was performed twice in Hindi and English by renowned actors, Kumud Mishra and Sheeba Chadha respectively.
MEET THE ARTIST
Earlier in the day, 'Meet the Artist' of Ganpati was held with performers, Vinay Kumar and Nimmy Raphel in conversation with Kathak dancer, Manisha Guliyani. Vinay Kumar spoke about the origin of the Adishakti Dance Academy saying that their objective is to understand emotions and explore bodily changes under the influence of Vaayu (breath). Founder of Adishakti, Veenapani Chawla wanted to explore the various forms and understand what happens inside a body like how muscle and bone structure change as a result of a breath. Currently, the organization is evolving performance methodologies through research.
He also defined their process of converting Ganapati from theory to a performance. He approached the story with the aim to unlock the myth from various angles. He linked it to an ongoing situation in reality and researched all possible myths and mythological anecdotes surrounding the Elephant God.
Theatre Performer and Kuchipudi dancer, Nimmy Raphel spoke about the importance of Chakras to express a variety of emotions during a performance. She defined the process of an actor connecting to their emotions using Chakras. They are used to provoke psychological centers of the body, which are then used to explore emotions. She also emphasized on the need for actors to know which center to activate to express which emotion.
Tomorrow there will be 'Meet the Artist' with Kumud Mishra and Sheeba Chadha of White Rabbit Red Rabbit at 12 noon at Krishnayan (Free Entry). This will be followed by staging of JKK in-house theatre in education production – Tilchattey ki Diary at 4 pm. The evening will conclude with Dance performance –Timeless by Aditi Mangaldas Dance Company at 7 pm. The entry of both these events is through tickets which can be obtained from the JKK Office.