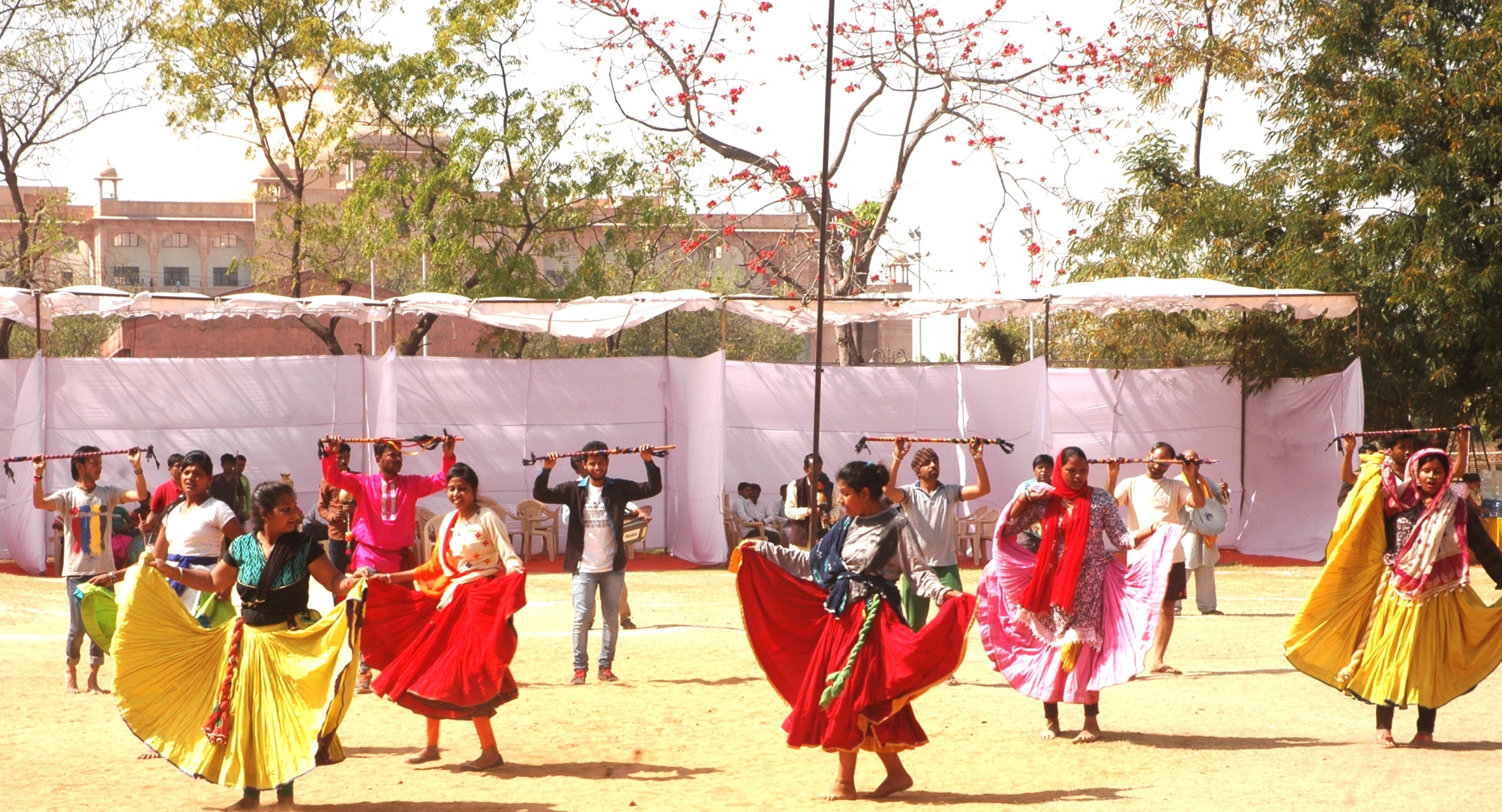 Curtain Raiser Press Release
Cultural Extravaganza par Excellence
Finals of Rural Sports Competition
Mass Band Display
Both Governor and CM will be present
Jaipur, 24 March: The Rajasthan Day festivities, now known as 'Rajasthan Festival' will have an elaborate opening with the highlight being a cultural extravaganza choreographed by none other than the well known Director and Playwright, Bhanu Bharti. More than 300 hundred folk artistes from the State and all over the country will perform. The Governor of Rajasthan, Shri Kalyan Singh will be the Chief Guest while the event will be presided over by the Chief Minister, Smt. Vasundhara Raje. The Special Guests for the event will be the Sports Minister, Mr. Gajendra Singh Khimsar and Minister of State for Tourism, Smt. Krishnendra Kaur (Deepa).
Scheduled  to be held on 27 March at the Sawai Man Singh Stadium in Jaipur, the 110 minute programme will also include a mass band display by Army, Air Force as well as Rajasthan Police. Grand fireworks display is also a part of the exciting programme. The event will begin at 6 pm.
The Rajasthan Divas Torch will be brought by winners of the 'Rajasthan Day Marathon' from the Divisional Headquarters of the State. It will first reach Ambedkar Circle and then Amar Jawan Jyoti and finally at the SMS Stadium where the Chief Guest will light the Festival Cauldron.
The evening will also see the finals of the, 'Rumal Jhapatta' and Tug-of-War as a part of the Rural Sports Competition.
During the opening day festivities the divisional tableaus will be displayed at Janpath along with folk performances on both sides of the road.
REHEARSALS BEGIN FOR THE OPENING CEREMONY
Meanwhile, the preparation and rehearsals opening ceremony of 'Rajasthan Festival' have begun at SMS Stadium in Jaipur today. Volunteers practising for the upcoming 'Rajasthan Diwas' celebrations. Different cultural events being are being prepared by the artistes from the various parts of the country, namely New Delhi, Haryana, Jharkhand, Gujarat, Manipur, Assam, Uttarakhand, among others.