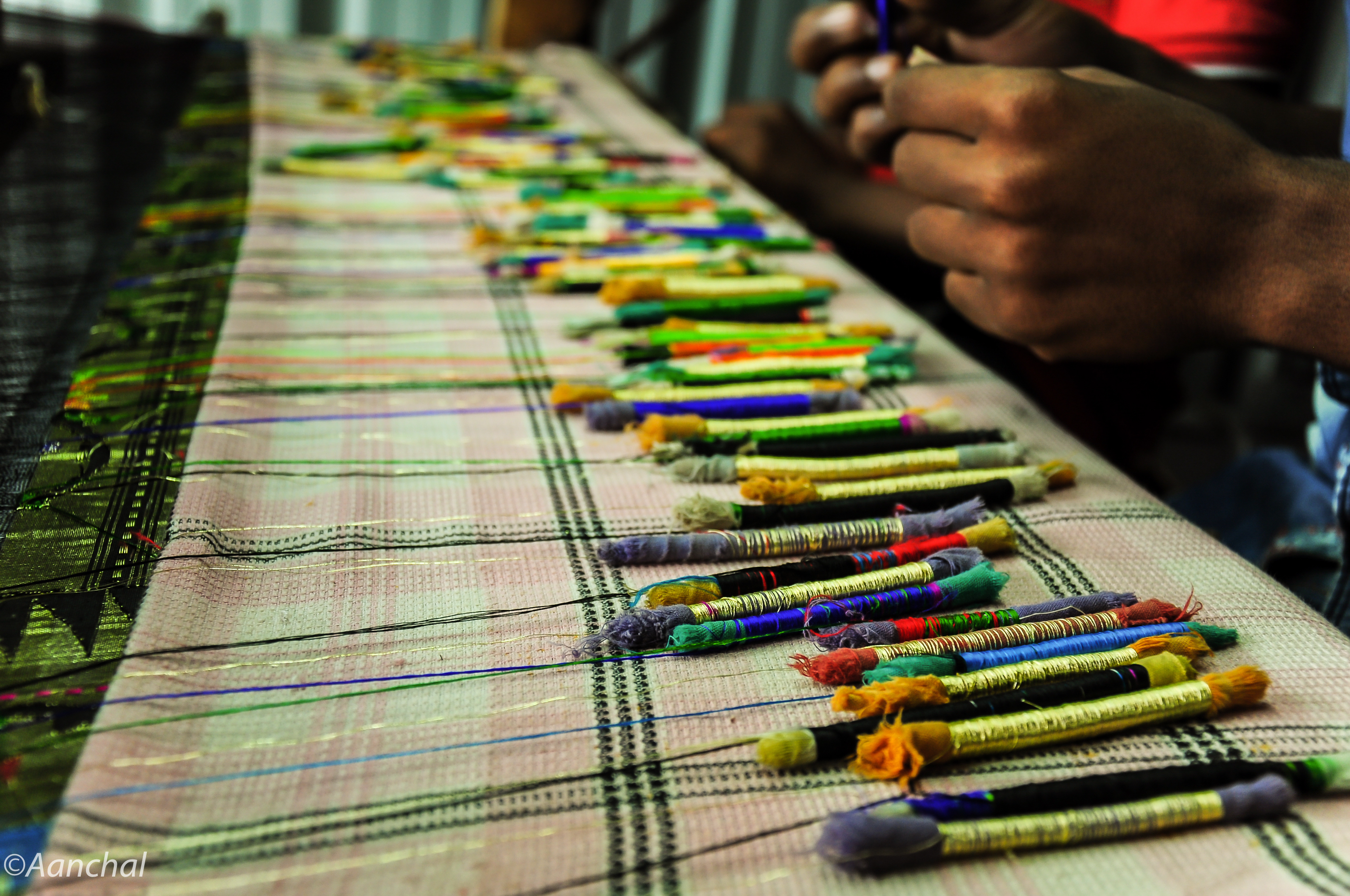 Curtain Raiser Press Release (File Photos Attached)
Ohfab Trunk Show
Saris and dupattas woven in the Benarasi, Mashru and Paithani traditions
Jaipur, 12 April: New heritage label, 'Ohfab' founded by sisters, Aanchal and Akshita Sagar will be hosting a trunk show with exclusive woven textiles in Jaipur. The trunk show will present top-quality selection of exclusive hand woven textiles at Hotel Diggi Palace on 15 April.
The pop-up will exhibit fabrics, saris and dupattas woven in the Benarasi, Mashru and Paithani traditions. These designs have been sourced from weavers in Varanasi, Aurangabad, and pockets of rural Gujarat. The brand aims at sharing the passion for textiles and travel. The collection offers a break from the winter gloom with pops of orange-yellow, purple, fuchsia, green and more. The garments also feature mix of silver and gold zari work. The founders wanted to explore remote villages where traditional hand weaving takes place and also work on improving the lives of the weavers.
'Unlike in most parts of the world, India offers the art and luxury of wearing hand woven textiles. The idea that the garments we wear are made with love and care by exceptionally skilled artisans is absolutely enthralling' said Aanchal and Akshita. During their travels they discovered weaving as a profession and an art form was headed towards extinction. The business savvy sisters wanted to find a way to participate in safeguarding this tradition and bringing it to the coming generations.