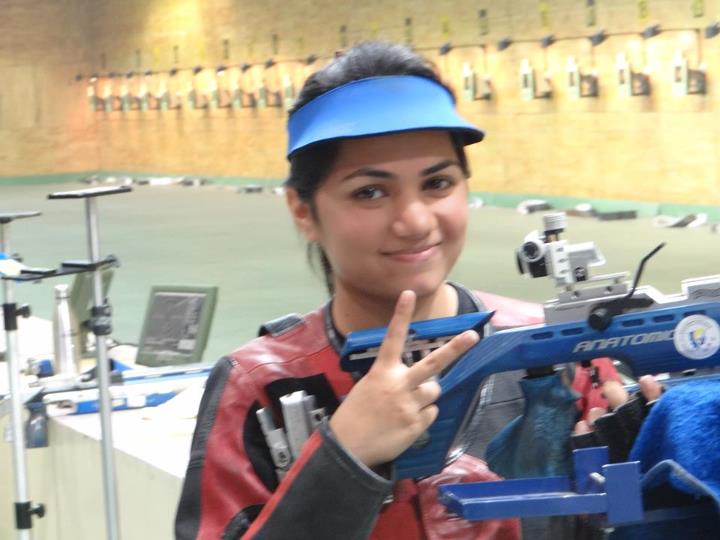 Press Release (File Photos Attached)
48th Grand Prix of Liberation in Czech Republic
ISSF World Cups in Germany & Azerbaijan
Jaipur, 12 April: Jaipur's Olympian, Apurvi Chandela, the 10-meter air rifle shooter is getting set to represent India in 2 International Shooting Sports Federation (ISSF) World Cup competitions as well as the 48th Grand Prix of Liberation.
The Commonwealth Gold Medalist, Chandela will be participating in the 48th Grand Prix of Liberation in Plzeň in Czech Republic from 2 to 8 May. She will also be competing in ISSF World Cup Rifle/Pistol in Munich in Germany from 17 to 24 May and ISSF World Cup Rifle/Pistol in Gabala in Azerbaijan from 6 to 14 June. The other members of the Indian women team will be Pooja Ghatkar and Meghna Sajjakar.
Chandela will be preparing for the competition in Training Camps in Munich (Germany) and Baku (Azerbaijan) in the months of May and June.
It is to be recalled that Chandela had won the gold medal in 2014 Commonwealth Games in Glasgow. She has also participated in the Rio Olympics 2016.
The Member of the Rajasthan Rifle Association, Ad-hoc Committee, Mr. Shashank Kaurani said that she was hugely excited about the forthcoming championships and was determined to do well.