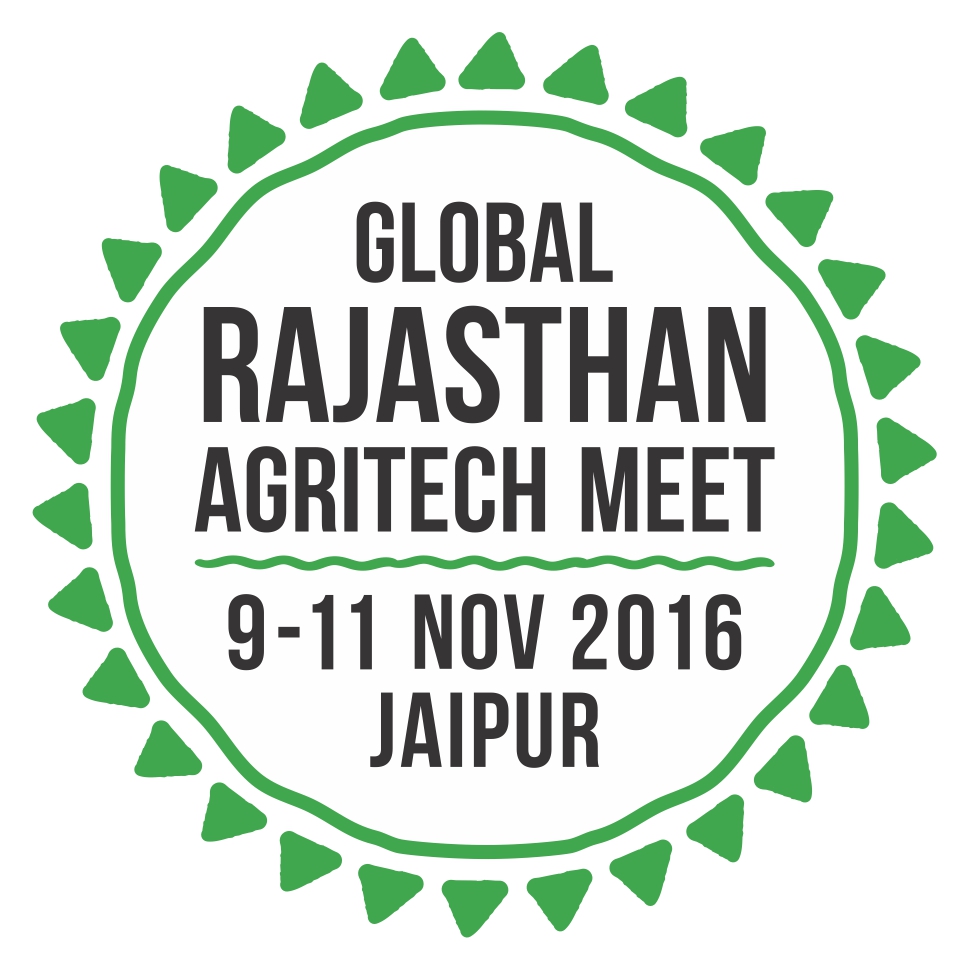 Press Release (A comprehensive backgrounder is also attached)
Global Rajasthan Agri Tech Meet from 9 to 11 November
Exhibition; Jajam Chaupal; Special Pavilion on Organic Farming & Agri Start Ups; Smart Farm
Governor of Rajasthan; Union Minister of State for Agriculture and Swami Ramdev Ji Maharaj to be present in the inaugural session
50,000 farmers to attend 'GRAM 2016' in 3 days
Jaipur, 8 November: The 3 day 'Global Rajasthan Agritech Meet 2016' (GRAM '16), will begin tomorrow at the Sitapura based Jaipur Exhibition and Convention Center (JECC) in Jaipur. The Governor of Rajasthan, Mr. Kalyan Singh will be the Chief Guest in the inaugural session. The Union Minister of the State for Agriculture & Farmers Welfare, Mr. Parshottam Rupala; Chief Minister of Rajasthan, Ms. Vasundhara Raje and Swami Ramdev Ji Maharaj will also be present on the occasion.
The event is jointly organized by Government of Rajasthan and Federation of Indian Chambers of Commerce and Industry (FICCI).
The inaugural session will be followed by the inauguration of an exhibition which is one of the key features of GRAM. To be set up in an area of 20,000 sq. mt., the exhibition will be divided into various categories like Livestock, Post Harvest Technologies, Agri Inputs & Protected Cultivation, Organic Farming, Food & Food Processing Technologies, Farm Machinery, Implements and Allied Services, Financial Institution, Irrigation, Plasticulture and Precision Farming. To promote agri-entrepreneurship a special pavilion on startups will be setup. Furthermore, there will be a special pavilion on organic farming as well to promote herbal and medicinal plants.
With an aim to provide a platform to thousands of farmers to get the maximum exposure about the new and innovative techniques of farming, 'Jajam Chaupal' has also been organized at the event. These 'Chaupal' have been designed in such a manner that farmers will be able to imbibe knowledge and clarify their doubts from experts in a non-formal setting and through the use of local idiom. From 11.30 am concurrent 'Jajam Chaupals' on topics like Organic Farming, Online Commodity Exchange, Development of Sheep and Poultry, Plantation of Palm Trees, Disease and Pest Management in Rose Crops and Advanced Technology of Animal Nutrition for Profitable Dairy Farming, among others will be held.
A dedicated section – 'Smart Farm' — showcasing the finest of agro technologies to visitors will also be a major attraction in the event.
A conference on 'Sustainable & Innovative Agriculture Practices for doubling farmers' income' will also be held tomorrow. Themes such as 'Sustainable Agriculture: Towards an Evergreen Revolution' (2.00 pm to 3.50 pm); 'Innovative Agriculture: Leveraging the technology frontiers' (3.50 pm to 5.00 pm) and 'Rajasthan – Israel collaboration for Agriculture Development – Way Forward' will also be discussed.
It is to be recalled that the primary objective of 'GRAM' is to ensure economic empowerment of the farmers through accelerated yet sustainable growth in agriculture. In addition to farmers, the global event will also showcase global best practices and best of technologies suited to the agro-climatic conditions of Rajasthan. It will also be an important platform for investors, manufacturers, academicians and researchers.