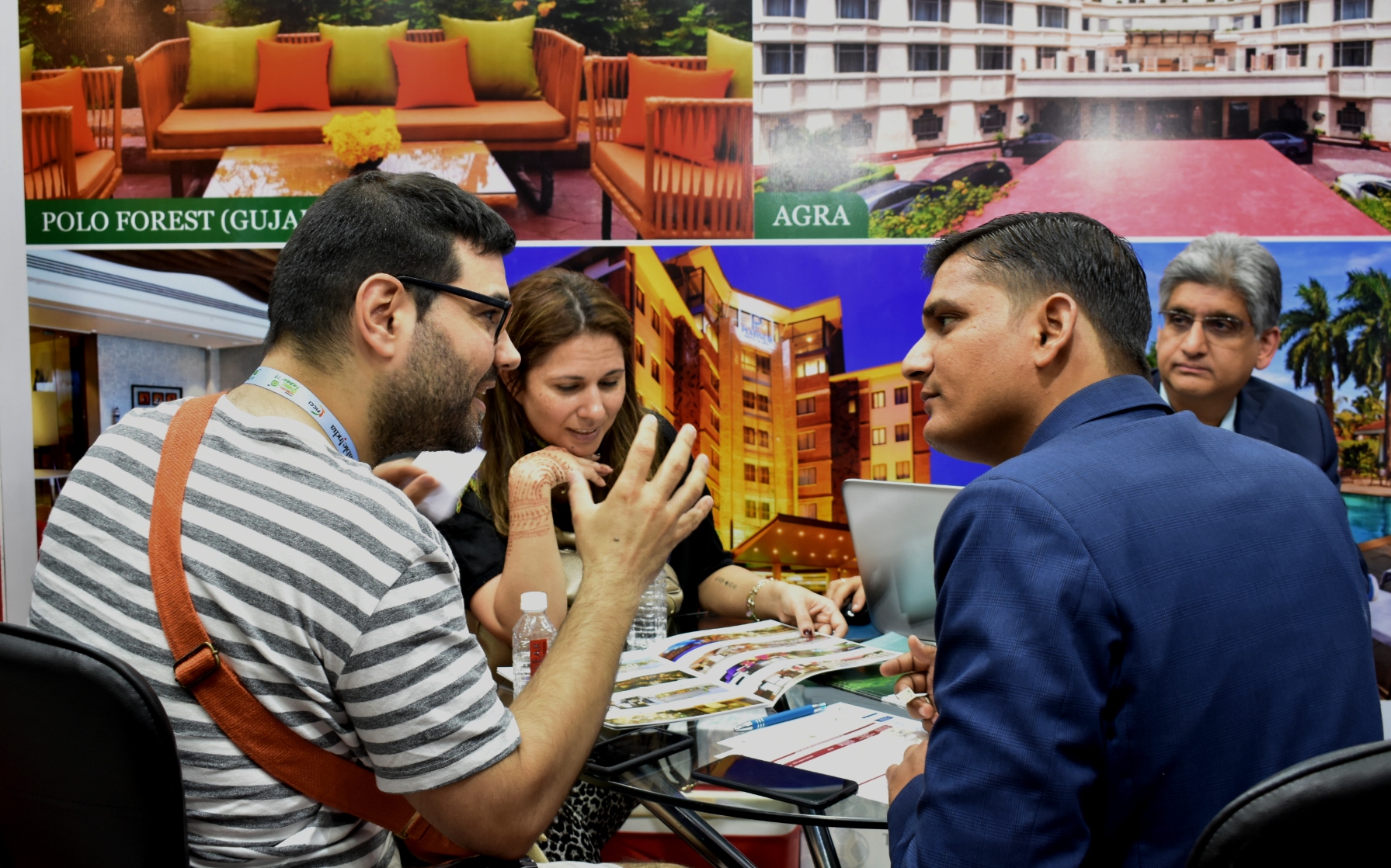 Press Release 
The 11th edition of the Great Indian Travel Bazaar (GITB 2019) ended with euphoria among the travel trade at Jaipur Exhibition & Convention Centre (JECC), Sitapura on Tuesday. The 'buyers' and 'sellers' expressed great satisfaction on account of over 11,000 pre-scheduled B2B meetings held over the course of two days.
Speaking about the success of the Mart, Principal Secretary, Tourism, Art & Culture, Government of Rajasthan, Smt. Sreya Guha said that GITB has been hugely successful in attracting serious buyers and sellers. The participation of 11 States including the Host State of Rajasthan shows that the mart has established itself across the country. Queries for the next edition of GITB have already started pouring in with more State Governments looking to participate next year.
Director, Tourism, Government of Rajasthan, Mr. Bhanwar Lal said that GITB has established itself as a leading event in terms of FTOs who take part in the Mart in large numbers. The event has grown in stature over the years with a humble beginning in 2008 from the Birla Auditorium. GITB has been beneficial not only to Rajasthan but for other States as well.
Co-Chairman of FICCI Rajasthan State Council and Secretary General of Indian Heritage Hotels Associations (IHHA), Mr. Randhir Vikram Singh said that GITB has been an excellent networking platform for stand-alone hotels which can interact with foreign buyers and meet all the stakeholders under one roof. With well-screened buyers, GITB is much stronger than other marts organized in the country. Here the sellers can pick and choose which parties they are interested in connecting with and pre-schedule their meetings accordingly.
Former President of Rajasthan Association of Tour Operators (RATO) Mr. Khalid Khan said that since its inception GITB has been evolving and has become bigger and better with each passing edition. The Mart has had a substantial impact on the footfalls and impact of tourism in Rajasthan.
FAM Tours have also been organized for the visiting buyers. A total of 75 tour operators have signed up for these tours. The FAM Tours will cover 3 itineraries: Bundi-Udaipur-Deogarh; Sariska-Sawai Madhopur and Jodhpur- Jaisalmer-Bikaner. The FAM tour will leave on Wednesday morning (1 May) at 7 am from Spice Court. It is worth noting that a record-number of 53 tour operators have signed up for the Jodhpur-Jaisalmer-Bikaner tour comprising of 5 days 4 nights.
The 2-day GITB was organized by Department of Tourism, Government of Rajasthan, Ministry of Tourism, Government of India and Federation of Indian Chambers of Commerce and Industry (FICCI). It is supported by leading national and regional associations like Hotel & Restaurant Association of Rajasthan (HRAR), Indian Heritage Hotels Association (IHHA) and RATO.