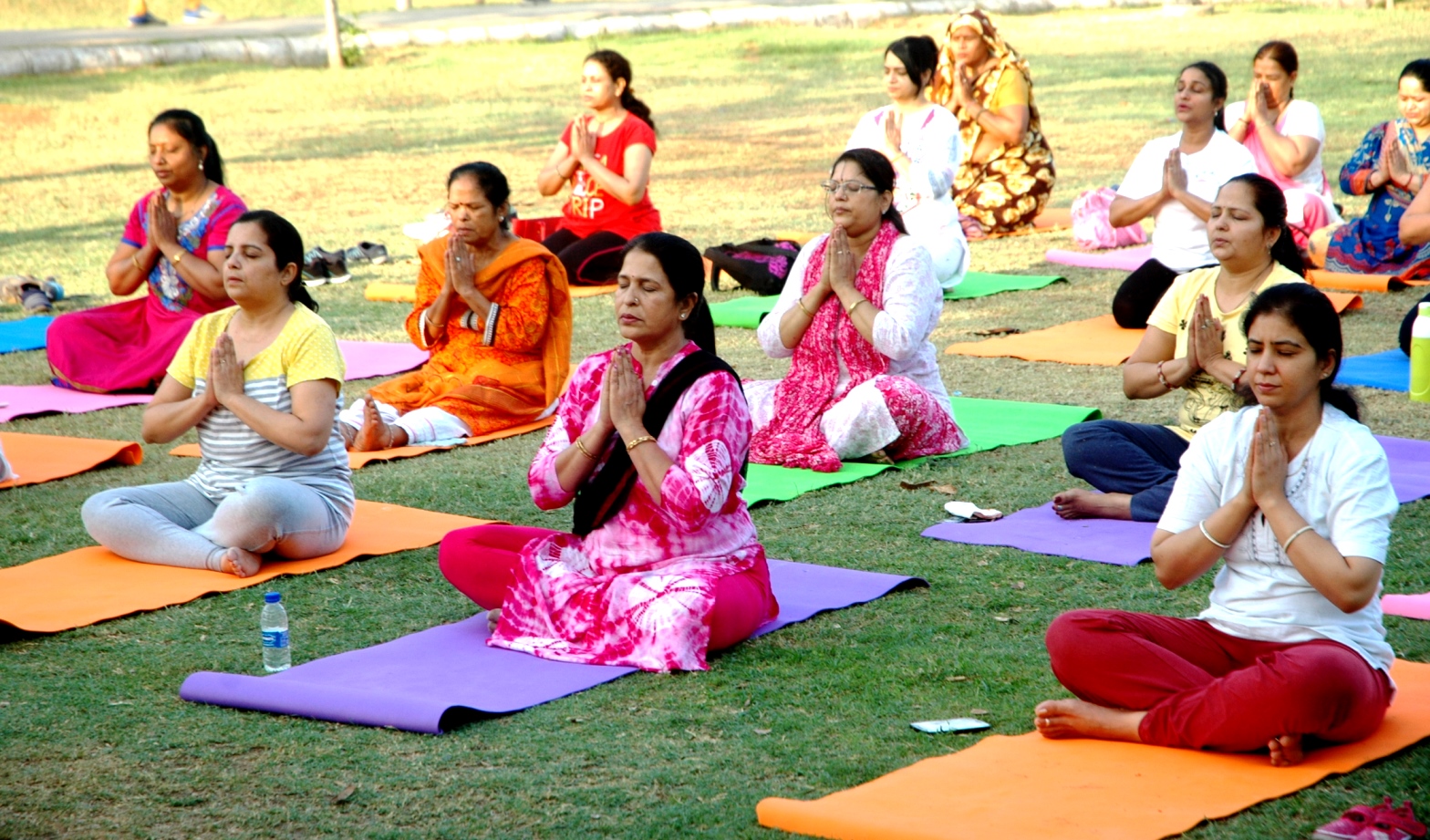 Press Release:
Jaipur, 14 May: On the occasion of International Mothers' Day, a Jaipur based travel company 'Things To Do' organized a free Yoga session for mothers at Central Park today. The session was attended by around 40 mothers of different age groups and levels of practice.
Conducted by a certified Yoga master — Acharya Dharmendra Kumar Sharma, the wisdom and techniques of yoga were taught in a pure, joyful and thorough manner in the session.  From breathing exercises like Anulom Vilom and Kapal Bhati to various asaans (exercises) like Hasya Asaan, Kati Chakra Asaan, Mandook Asaan, Nauk Asaan, Singh Asaan, among others were taught. In sum, the session aimed at helping one to restore balance by strengthening the body, calming the mind, regaining focus and improving self confidence.
Some women passing by on also found the session interesting and joined in. At the end of the session, the participants sang songs relating to motherhood to celebrate Mothers' Day.  They were also given badges that said "I am a fit Mom' and fruit juices while they were leaving.
Said Founder, Things To Do, Mr. Abhimanyu Singh Rathore: "Mothers often tend to put the needs of their family and children before their own needs. Yoga is the perfect way to restore one's mental and physical balance. As a tribute to mothers in the Pink City, we organized a free yoga session for them on International Mothers' Day."