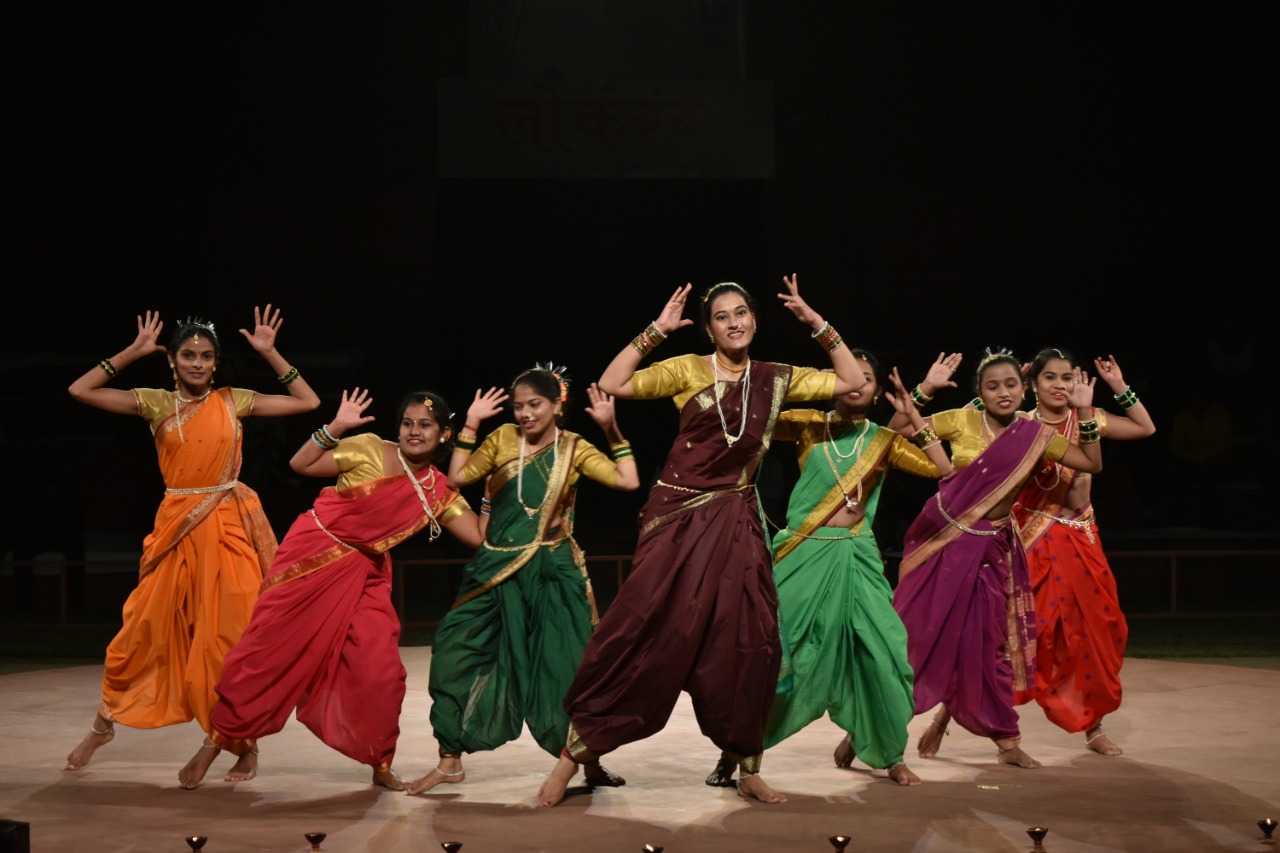 Press Release
Organized under the auspices of 'Azadi Ka Amrit Mahotsav', the fourth day of the 11-day Lokrang witnessed a plethora of cultural performances at Madhyavarti in Jawahar Kala Kendra. The main attractions of the day included Mujra and Koli dances of Maharashtra. The visitors also enjoyed Dekhni dance of Goa, Bhapang and Kalbeliya of Rajasthan, Badhai of Madhya Pradesh, Bihu of Assam as well as Dhal and Talwar Raas of Gujarat.
As a part of the 'Rhythm of Kerala' performances being held as a part of Lokrang, there was presentation of Theyyam dance of Kerala. It is worth noting that the Rhythm of Kerala performances will be held in Lokrang till 22 December.
The Shilpgram area of JKK also witnessed colourful performances. Notable among them were Bhopa Gayan, Algoja, Chakri Nritya, Teratali Nritya, Chattar Guthani, etc. Similarly, there were Masak Vaad, Chhau and Dollu Kunitha performances as well. The Jaipurites are also enjoying visiting the National Handicrafts Fair that is being held at Shilpram till 26 December.