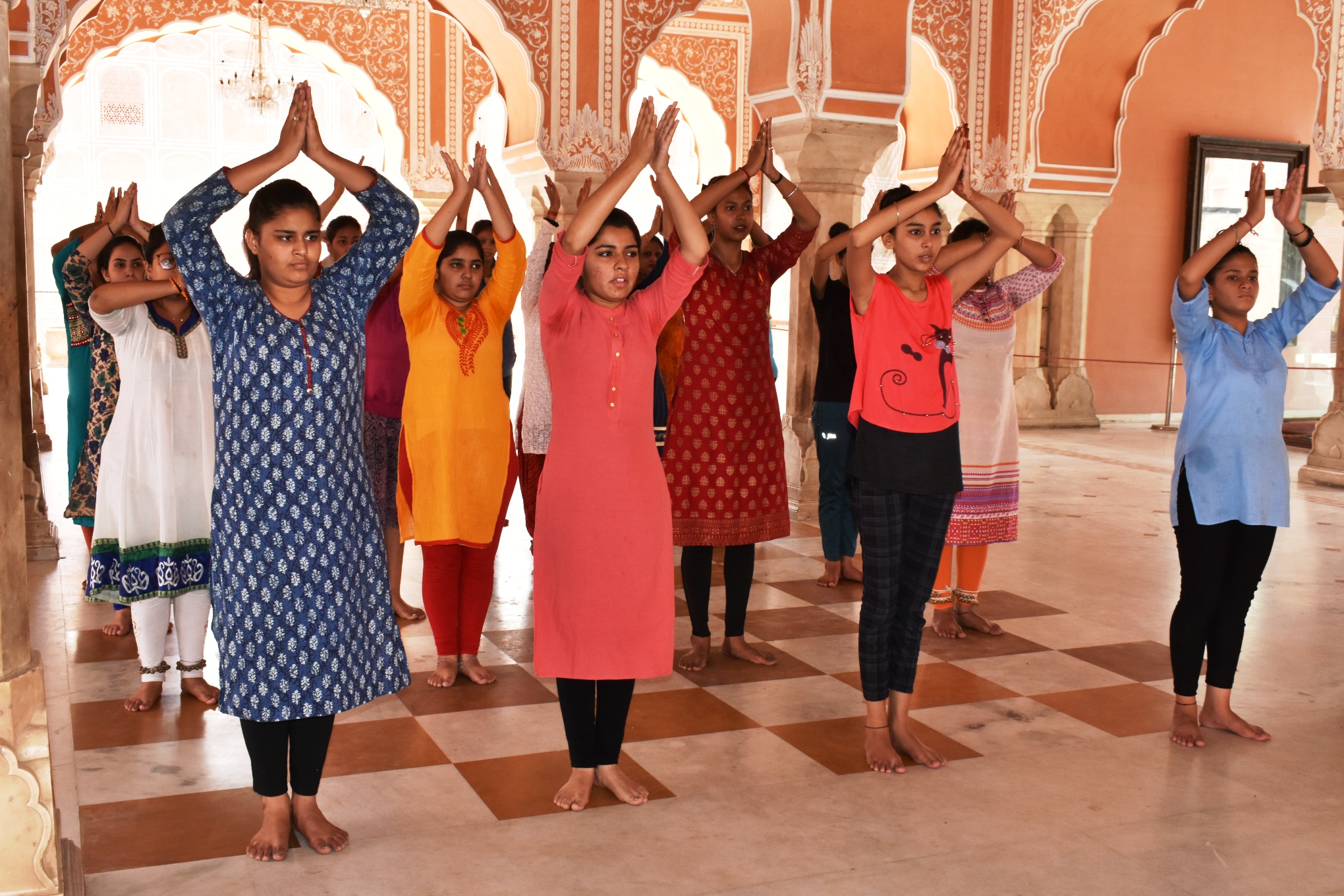 Press Release
Like every year, the summer training camp at City Palace is witnessing enthusiastic participation of children in various workshops like Flute, Algoza, Guitar, Kathak, Ghoomar and Jaipur Gharana Kathak. Participants ranging from ages 8 to over 30 years are participating in these workshops organized at the camp.
Musical Instruments Workshop
As many as 30 participants are learning to play Flute and Algoza and 10 students are learning to play guitar at the Summer Training Programme. Guitar workshop is being facilitated by Shree Rahman Harfanmaula. Most of the students are at the beginner level. They are learning the basics of Guitar like the anatomy of the instrument,string names, tuning, essential chords and the nuances of guitar posture.
Flute and Algoza Workshop facilitator, Mr. R.D. Gaur has been playing Flute for 40 years and Algoza for over 28 years. He threw light on how learning these instruments enhances coordination, memory and concentration power and is also a stress buster. Students initially learned fundamentals of these instruments, their positioning angles and sound techniques. They are now practising Raag Bhopali. Through the course of the workshop, they will be taught Sargam, Alankar and various other raags.
Dance Workshop
Kathak, Rajasthani Folk Dance and Jaipur Gharana Kathak are being taught by Dr. Jyoti Bharti at the City Palace during this summer training program. Children as young as 4 years are also learning Kathak in this program. Dr. Jyoti Bharti shared that it is difficult for these young children to grab the 'Leh' and 'Taal' of kathak easily and thus children's poems of birds and stars are being used to teach them. She is also teaching Rajasthani Folk dance, Ghumar, Ganesh Vandana as well as a dance on the folk song "Naina ra lobhi".