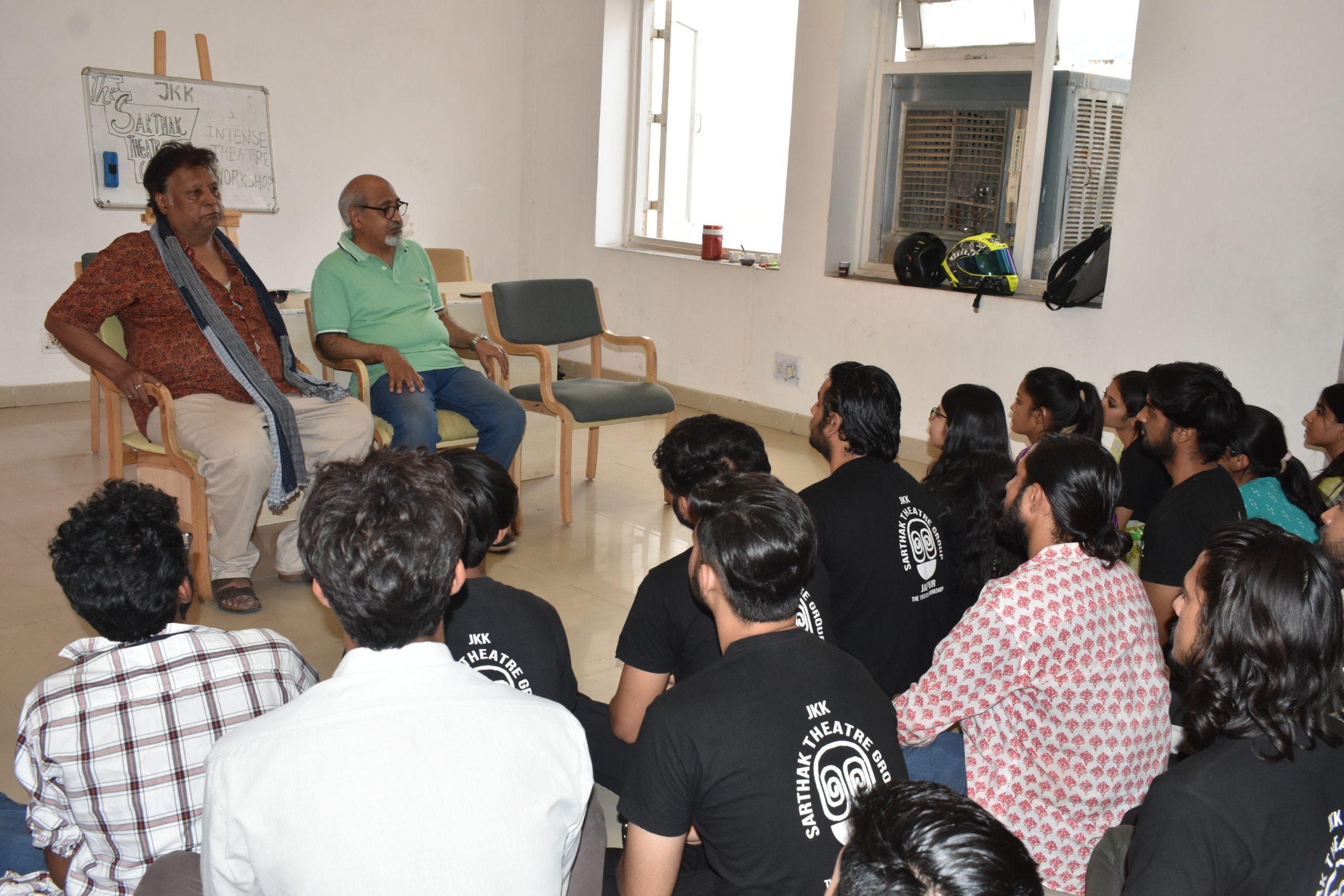 As part of the ongoing intense theater workshop at Jawahar Kala Kendra (JKK),  actor Narendra Gupta, who plays the character of Dr. P. Salunkhe in CID, interacted with the participants of the workshop. During this, he answered various questions of the participants and shared his experiences related to theater and acting. During the session, the participants asked many questions on topics like their experience, motivation, understanding the character etc. Senior theater director Sabir Khan was also present on the occasion.
Actor Narendra Gupta said theater is the best way to understand life. Theater gives one a platform to live life and express oneself. Passion and madness are extremely important to do theater and to stay in it. He further added that it is a community art and also the most alive art form.

 While answering a question on how to keep yourself motivated during theater, the actor said:  "First of all remove the 'Fear of Failure' from your mind. No artist is ever perfect. You may go to any field for your livelihood but always be associated with theater. Always respect theater and theater workers because theater is your mother."
It is worth noting that this workshop began on January 24 under the joint aegis of JKK and Sarthak Theater Group. The workshop is being organized daily from 3 PM to 7 PM in the rehearsal hall of JKK. Body and voice exercises, various acting tasks and theory sessions are also being organized for the participants in the workshop to understand theatre.