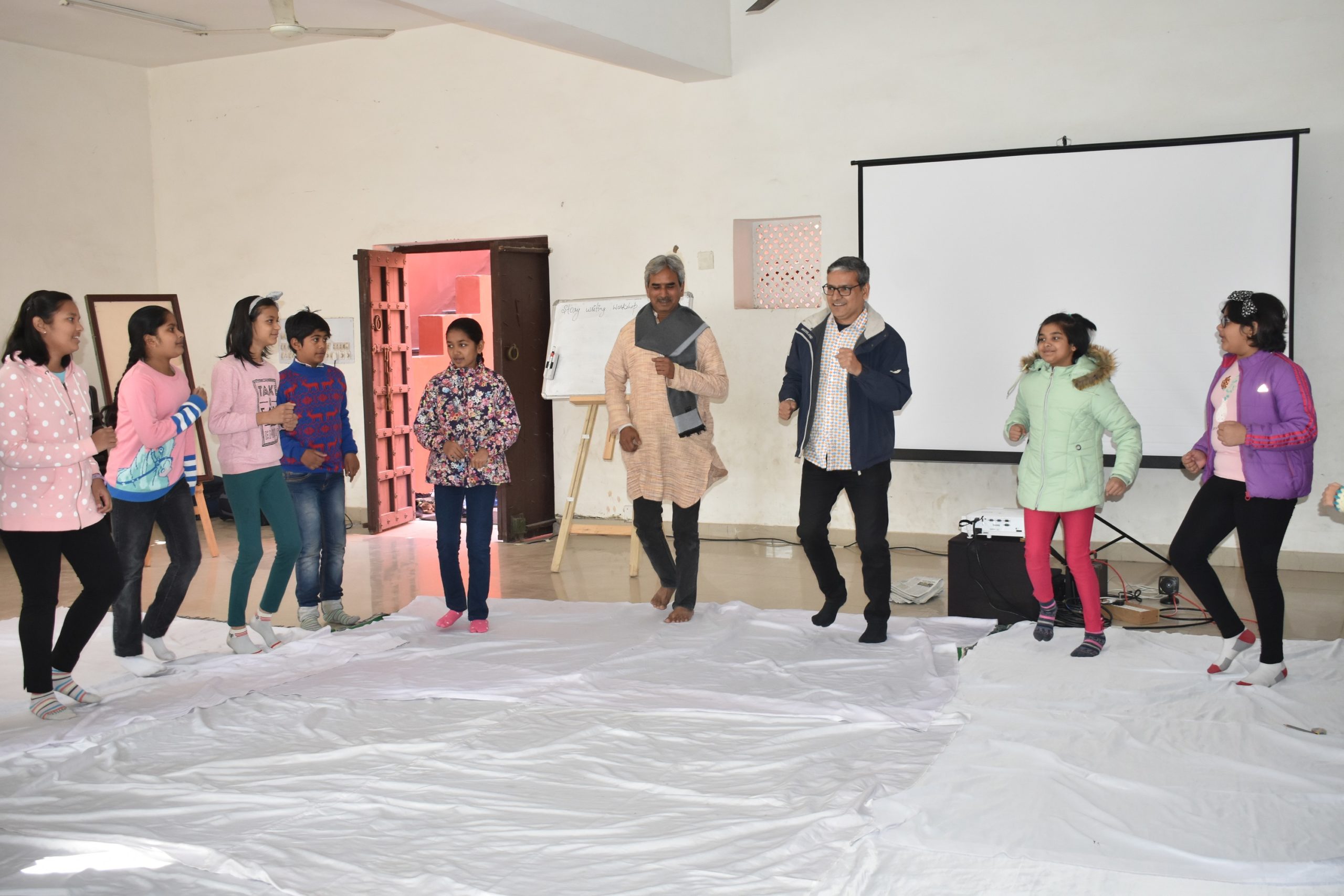 Press Release
A 'Story Writing Workshop' began at Jawahar Kala Kendra (JKK). The 5-day workshop is being conducted by Prabhat from Sawai Madhopur and Pramod from Jaipur. As many as 40 participants are learning to transfer their imagination onto paper through writing letters, diary writing, listening to and reciting poems, reading stories and much more.
On the first day of the workshop, the participants were given 40 objects from which they chose their favourite and described these objects without any imagination or emotion. Their writings were then discussed in the group. The children then wrote letters to these objects like feather, pen, etc. After this, the children were explained the concept of 'Heart-Mapping' which is a recollection of memories or objects close to the child's heart. This was followed by an interactive story telling session by the mentors of the workshop. The workshop ended for the day with the children attempted to write stories of their own.
It is to be recalled that on the last day of the workshop, an exhibition of children's compositions will be organised so that the parents can read the children's works. Storybooks and poetry cards published by Ektara organization are being given to children in the workshop. Apart from this, an exhibition of books published by Lokayat Publications, National Book Trust and Eklavya Publications will also be held.