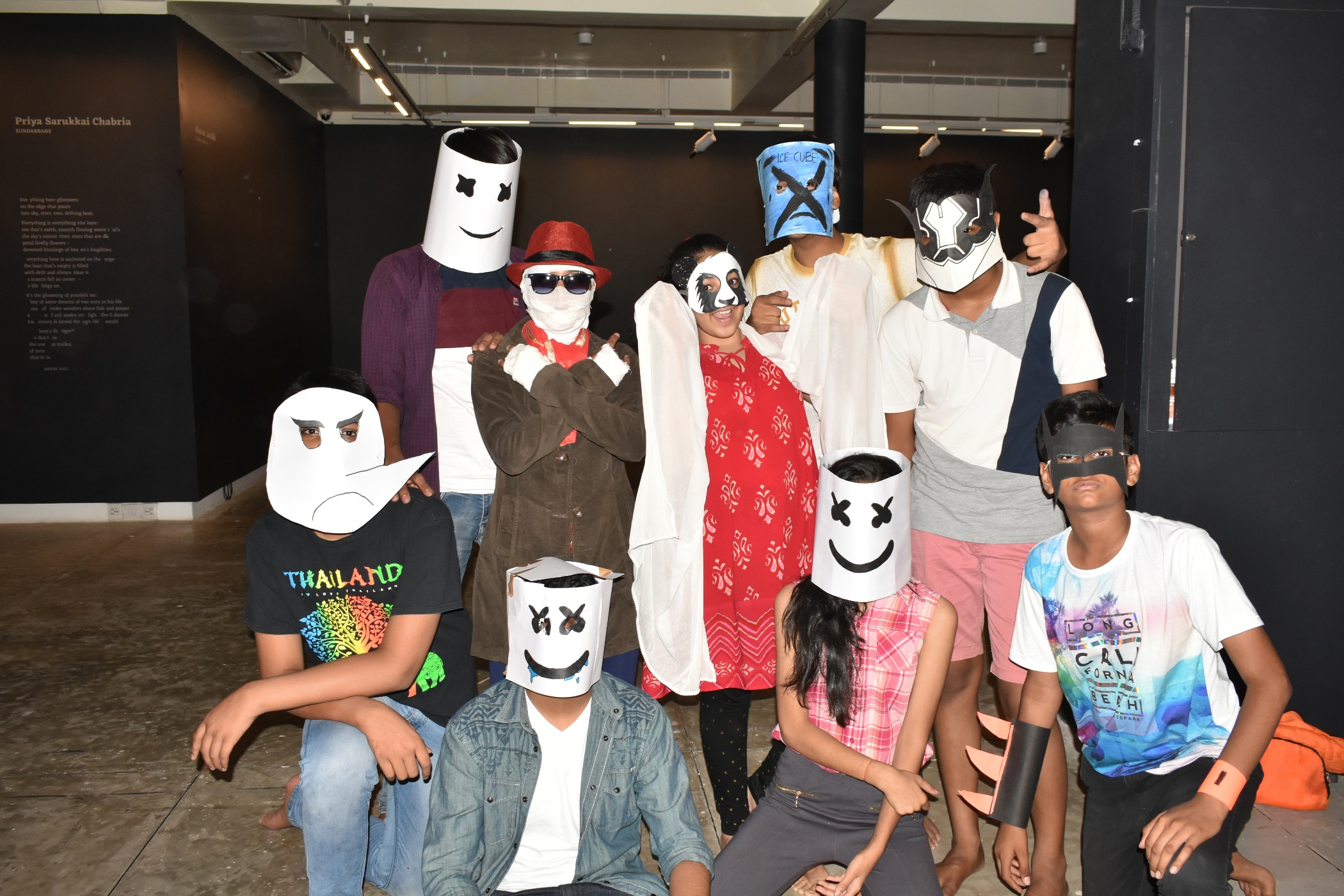 Press Release 
During the one month theatre workshop under the junior summer program, a 'Mask Making Activity' was organized at JKK. More than 250 students participated in this activity.
The students were divided in 9 groups according to their age. The students made masks using their imagination and creativity. Children used paper, cardboard and various colours for making masks. After making the masks each group developed their common story and presented it in the 'Rangayan'. Various social messages like 'Unity in diversity' were taught by children through their presentations. One group presented the journey of a balloon. Everyone wanted this beautiful balloon but in the end it goes to the one who needs it the most.
It is to be noted that mask making is one of the various activities organized by the theatre. The motive behind this activity was to develop the imaginative skills of the children.
After the event, all the groups of children placed 'parindas' (water vessels) for birds to drink water at the JKK and Shilpgram premises.