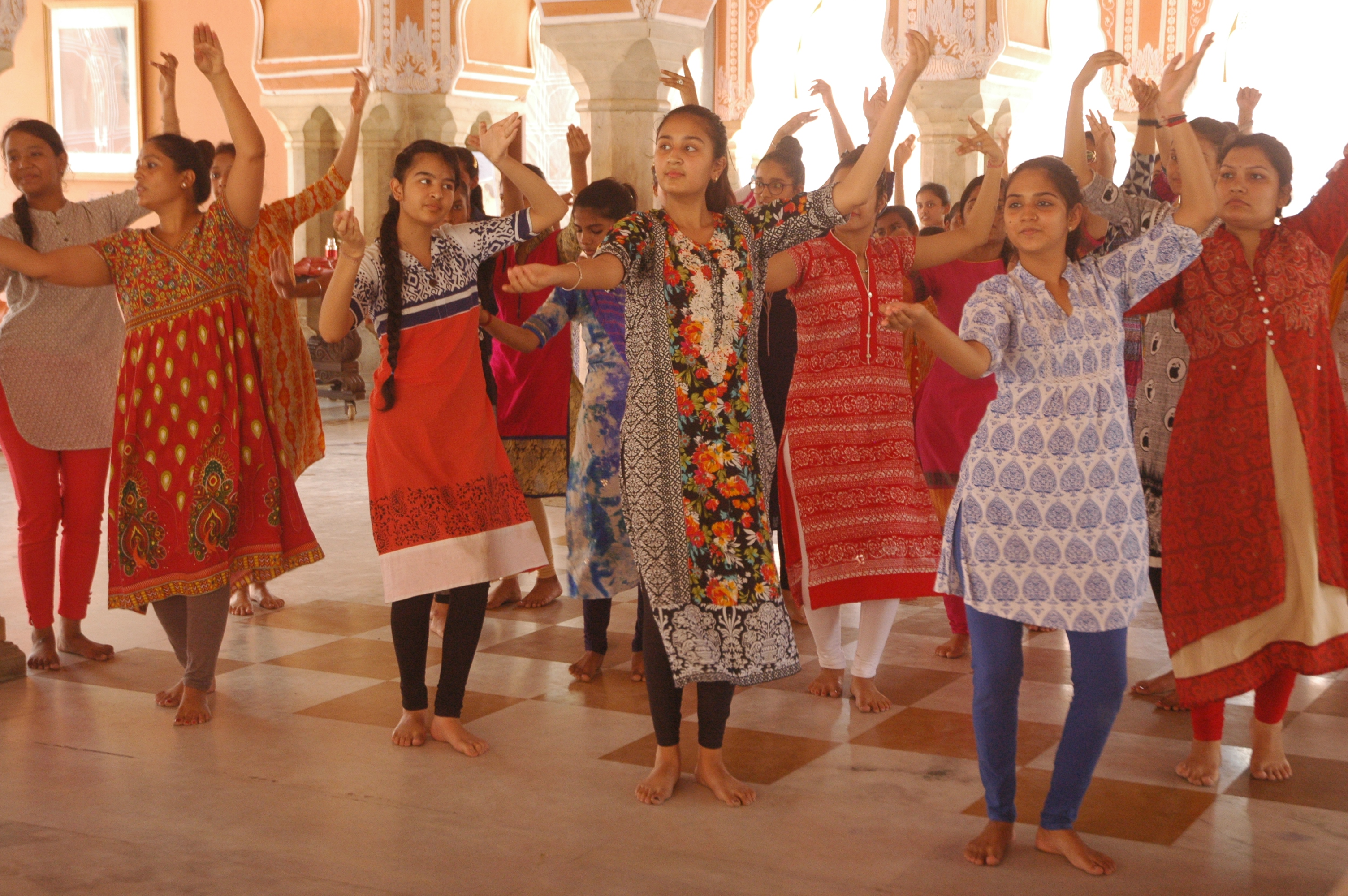 Press Release
A folk dance and music workshop is being organised at the Summer Training Camp, (Sanskratik Virasat Prashikshan Shivir) being held at the City Palace Museum in Jaipur. The theme of the camp is 'Panigrahan Sanskar' and is being organized jointly by Maharaja Sawai Man Singh Museum (MSMS II Museum), Rangrit Art School and Saraswati Kala Kendra.  The idea behind the workshop is to make the current generation more connected and aware about the cultural values of the state and to ensure that the rituals are passed onto the future generations. This was informed by the summer camp coordinator Mr. Ramu Ramdev.
FOLK SONGS WORKSHOP
Around 35 students between age group 7 to 16 are learning the traditional wedding songs of  Rajasthan in the folk songs workshop. In the old times, the elders sang these traditional songs on various occasions and specially at the weddings. However, with time this ritual is vanishing. This workshop aims to encourage the present generation to revive the culture and enjoy it. This was informed by the workshop facilitator, Ms. Parveen  Mirza. The participants will learn to sing a number of popular wedding songs related to haldi, mehndi and other rituals. The folk songs like Ghoomar, Bajuband Ri Loom, Choti Si Umar Parinaayi Re Babosa are some of them. The participants are also being encouraged to bring their parents and grandparents to share their traditional songs.
FOLK DANCE WORKSHOP
Similarly, in the folk dance workshop, as many as 80 participants are learning the traditional wedding dance of Rajasthan. Participants are being taught Ghoomar along with some basic steps of Kathak. While in the first half, the participants of the dance and the folk songs workshops practice separately, in the second half they practice jointly. The final performance will be organised at the concluding of the summer camp whereby the participants of the dance and folk song workshop will perform together. The dance workshop is being facilitated by Ms Bharti Goswami.