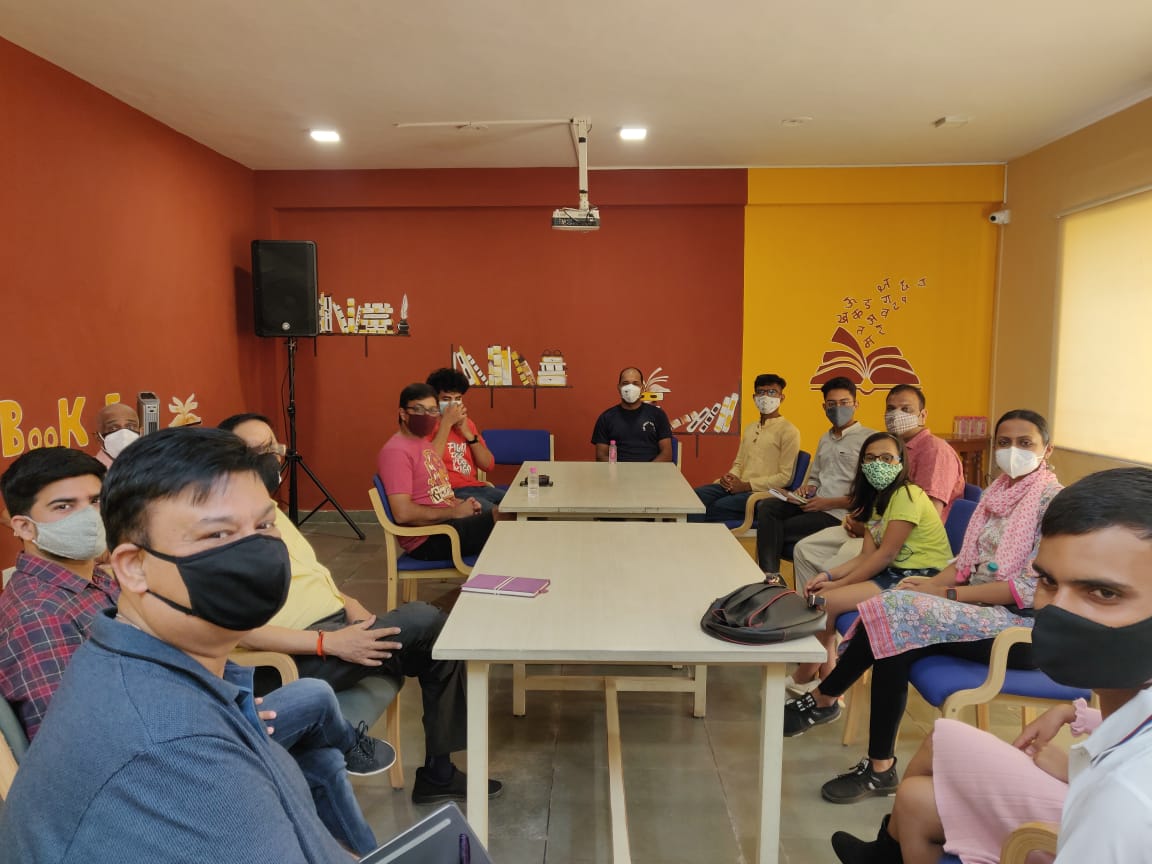 Press Release
A discussion on 'Why Do I Read?' was organized for book lovers jointly by Jawahar Kala Kendra (JKK) and 'Jaipur Book Lovers' on Sunday. The session saw the participation of around 25 people, ranging from ages 8 years to 80 years, who expressed their views on the topic. The session was moderated by Prashant Gupta and Vivek Sharma.
During the session, the participants shared their diverse experiences and thoughts related to the books. They spoke about why they enjoy reading books and how it transformed their lives by bringing positivity, removing loneliness as well as enhancing knowledge.
Prashant Gupta of Jaipur Book Lovers shared that the group was started 7 years ago in Jaipur. It is a platform for all those people who are fond of reading books and who are interested in discussing books. Various sessions are organized by Jaipur Book Lovers for such book lovers.
It is noteworthy that Jawahar Kala Kendra is committed to promote art, literature and culture. Artists belonging to different genres are provided with ample opportunities to hone their talents and showcase their art. A special space is also being provided at JKK for organizing book readings, discussions, pre-readings for book lovers.