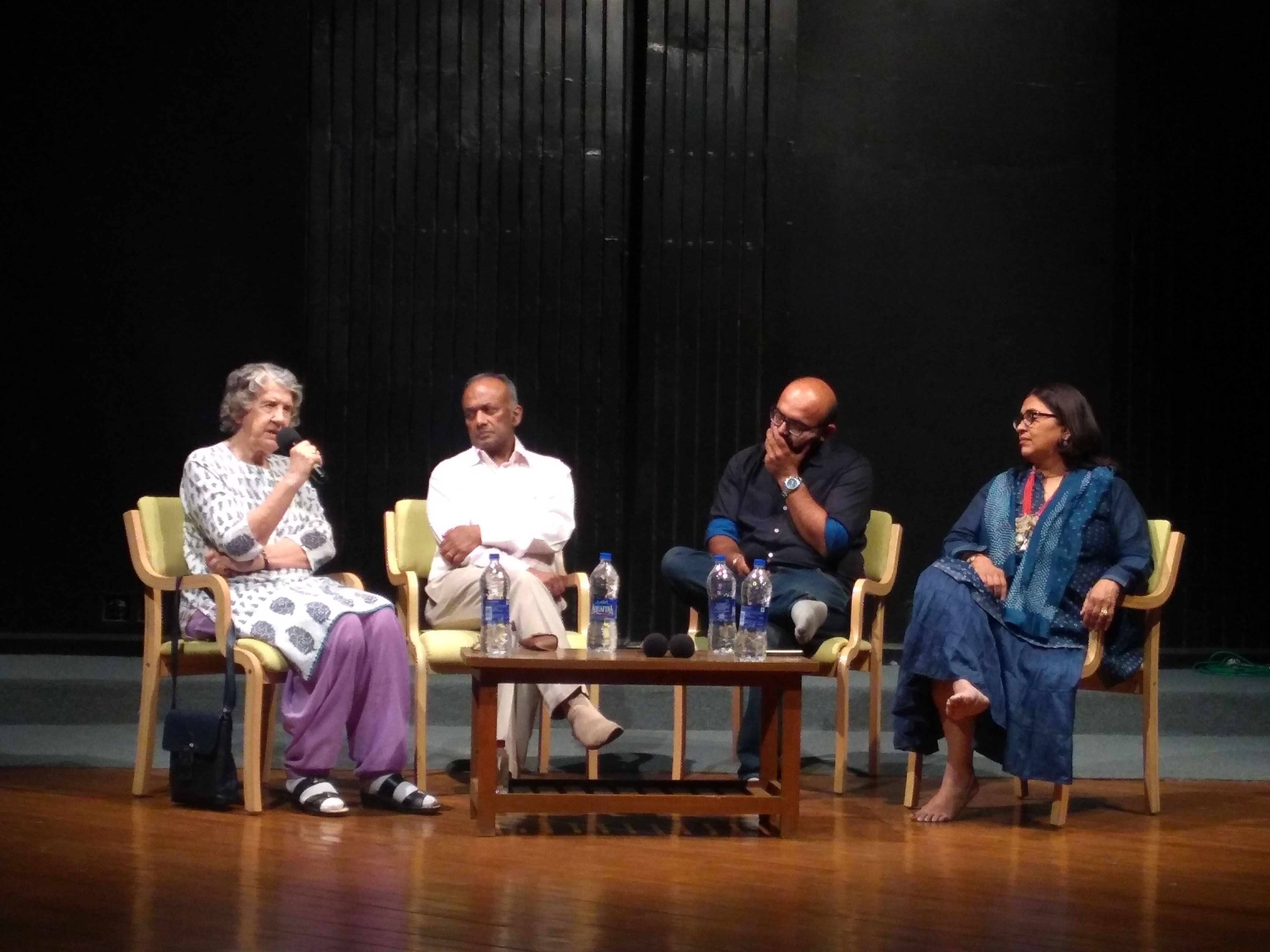 Press Release
Jawahar Kala Kendra (JKK) launched a book lounge at the JKK library today. Books on graphic designs, architecture, art and much more were made available for the readers in the new lounge. On the occasion, interactive workshops on storytelling and illustrations were held for children age groups 6-9 years. India's largest selling comic book series, Amar Chitra Katha (ACK) organized the event with the full support of JKK.
Other than this mascot of children's favourite cartoon characters, Supandi and Shambhu livened up the atmosphere by going around and interacting with the children. This is the first time that the mega comic book series, ACK came to Jaipur.
Later, as an initiative for the parents' a discussion was also held on 'Aesthetics of Book Reading'. On the occasion Director General JKK, Ms. Pooja Sood said that JKK has often talked about opening up a bookstore and book lounge, which was also launched today, during its renovations. With this launch the infrastructure of the institution is complete.
Neurologist, Dr. Sitaraman said that with the heavy impact of new age digital media in the lives of the today's children, they have forgotten how to dream. Being fed images by different media the children have lost their innocence. Books enable children to imagine and activate the creative aspect of their brain to become innovators and thinkers. Similarly, Educationalist, Ms. Unnithan said that it is the parents who make the children enthusiastic about learning. When a parent reads to their child, they share a very strong and unbreakable bond. Such a bond is essential in today's fast-paced society where everyone is running around.