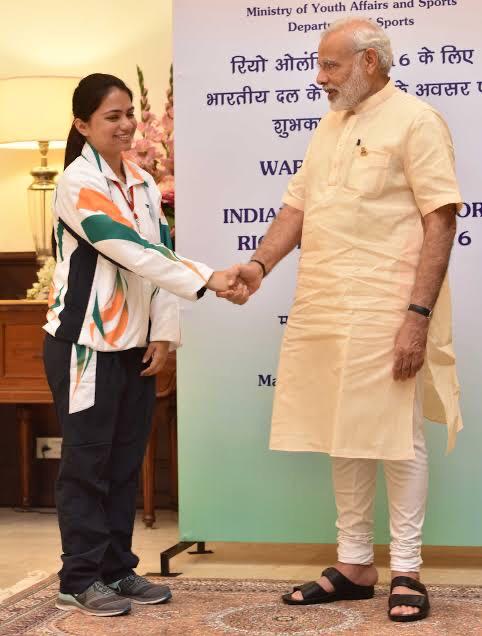 File photo
Press Release
Jaipur's Olympian woman shooter, Apurvi Chandela, was among the sportspersons, Prime Minister of India, Mr. Narendra Modi interacted with on Friday through video conferencing. In fact, she was the only sportsperson from Rajasthan. Later in the day the PM thanked Apurvi for her recent contribution to fight COVID-19 via a tweet. He also invited suggestions from her and requested to create awareness of the importance of remaining fit and healthy in the times to come.
Apurvi responded to the tweet by thanking the Prime Minister for interacting with the sportspersons through video conferencing. She reaffirmed that India stands with him in this fight against COVID-19 and the Sports fraternity will do their best to encourage citizens of the country to adhere to all safety measures
Later on Friday evening Apurvi received a call on by India's Minister of State for Youth Affairs & Sports (Independent Charge), Mr. Kiren Rijiju. He inquired about her ongoing training and how she was feeling spending time with the family after a long time. Apurvi said that she is enjoying being with the family and is helping out with the household chores. She is also training for 3 hours daily, practicing yoga, working out, taking care of pets, gardening and much more.
It is to be noted that through her social media platforms, Apurvi is urging people to follow the guidelines stipulated for fighting against the pandemic.