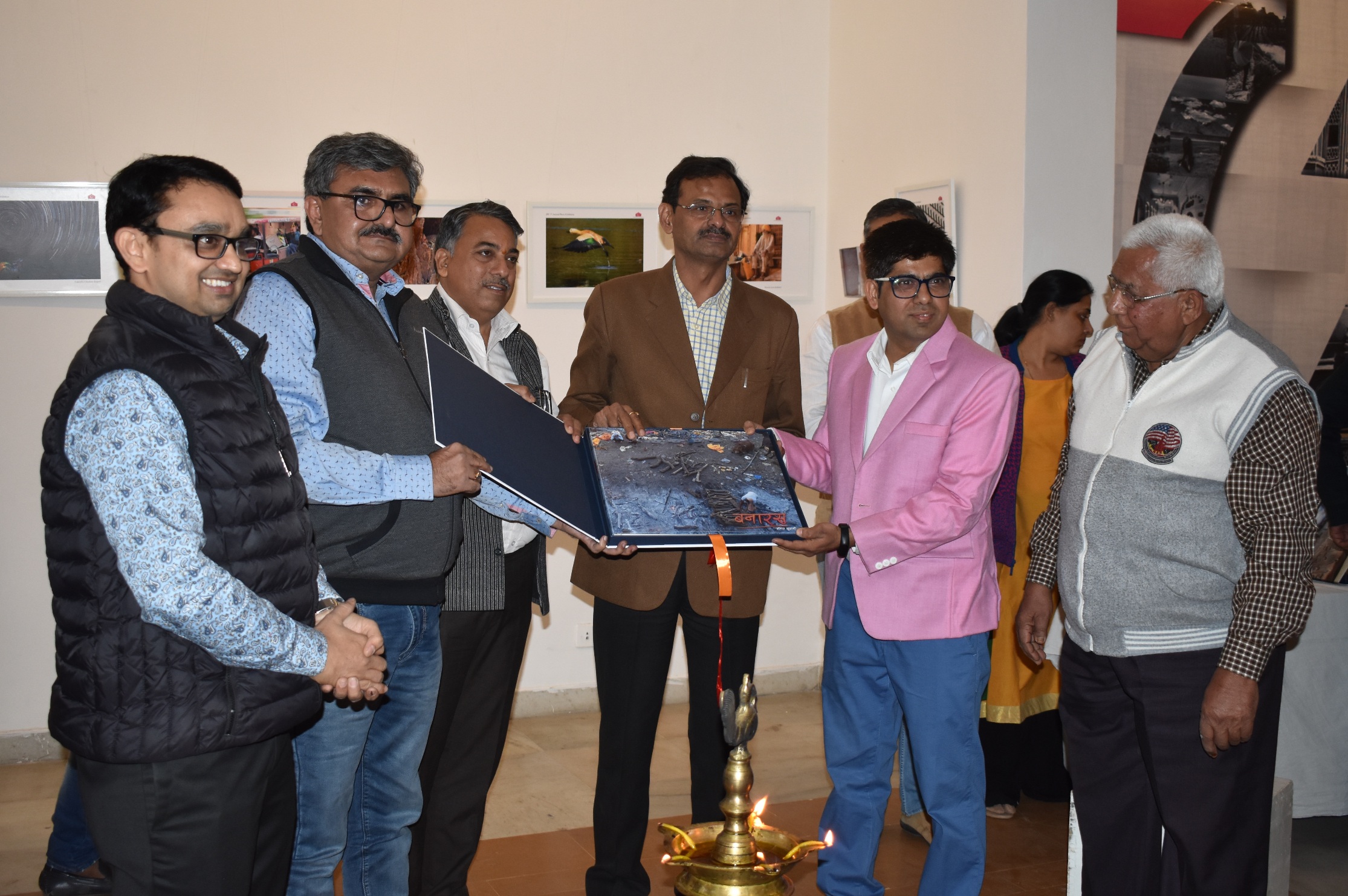 Press Release
Jaipur Photographers' Club (JPC) has organised its 7th Annual Photo Exhibition at Jawahar Kala Kendra in Jaipur. The exhibition was inaugurated by Special Secretary & Director Tourism, Mr. Pradeep Kumar Borar on Thursday. The JPC annual calendar and coffee table books of shooting stars of JPC were also released. The books released were 'Banaras' by Anil Khubani, 'Ladakh' by Yogesh Sharma and 'Vilupt hote Mandne' by Tapeshwar Singh Bhati.
The founder of the club Anil Khubani said that the club received about 2500 photographs for pre-screening. The photographs for screening not only came from across India but also from overseas countries like China, Italy, Germany, France and Canada.
The pre-screening of the photographs was done in phases before bringing it down to the final 200 photographs. The jury comprised of renowned photographers like Sudhir Kasliwal, Umesh Gogna, Dharmendra Kanwar, Samar Singh Jodha, Amit Pasricha, T Narayan and Nalla Muthu. This year 125 photographers from across the globe are displayed their 200 photographs.
Co-founder Ramakant Sharda said that we are trying to raise the level of the exhibition each year. Furthermore, this year we are also taking this exhibition to Kota and it will be organized there from 28 to 30 December.
The exhibition will continue till 16th Dec' 18.