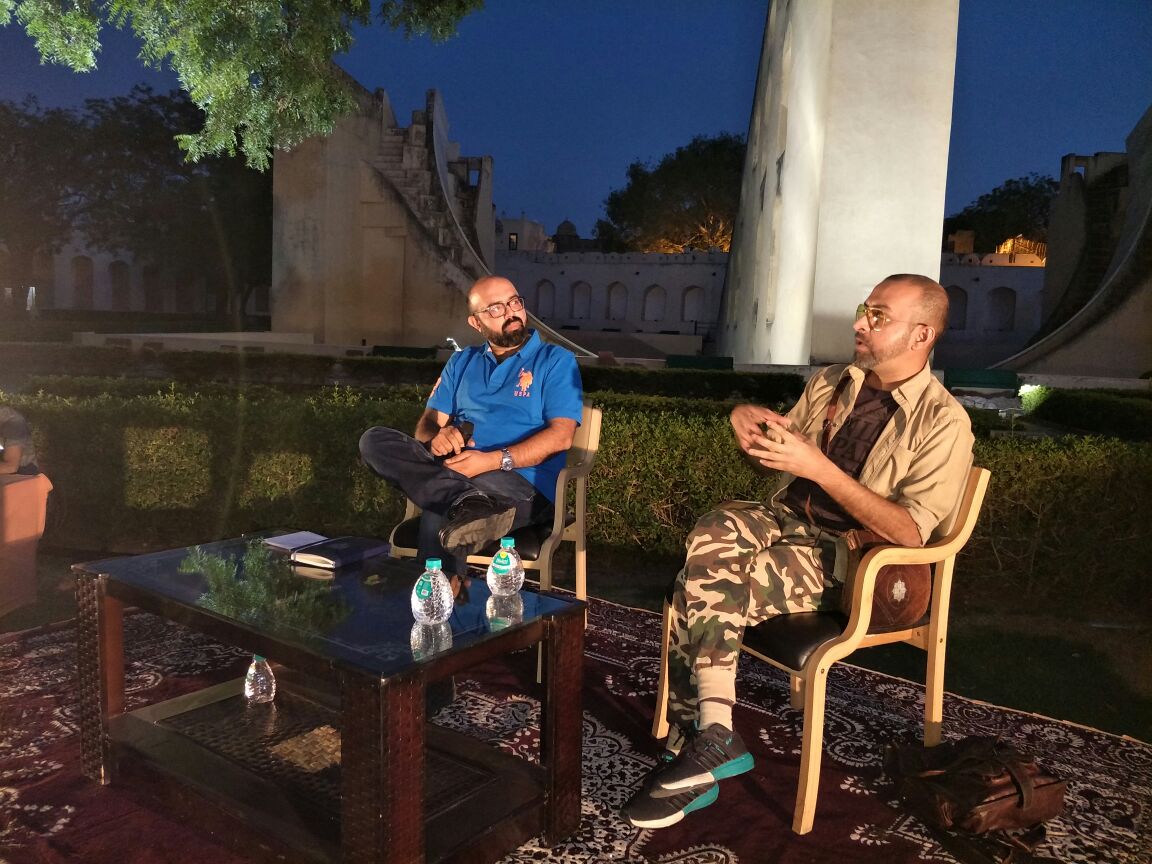 Press Release
An event 'The Bookseller & The Scientist Part 2: Artificial Intelligence with Rohit Gupta a Historian of Science and Mathematics' was organized at Jantar Mantar to discuss the artificial intelligence and its long history. Organized by the Department of Archaeology and Museums, Government of Rajasthan in association with Rajat Book Corner the world heritage site was lit up with beautiful lights.
The speakers Mohit Batra and Rohit Gupta got together with Science enthusiasts of Jaipur and discussed about the artificial intelligence and it's impact on every facet of human life – politics, business, art, medicine and even the way we think. This talk revealed its ancient origins in religion, language and science. With an interactive game for the audience, the speakers explored the terrifying and beneficial implications of this revolutionary shift in human culture.
Rohit said, "A defining attribute of artificial intelligence is that such computer programs evolve and adapt to the data they see – like biological animals evolved from microbes and cellular organisms over millions of years, adapting to the changes in their environment. This means that just like biological evolution, the behavior of AI-based systems tends to be uncertain and unpredictable – making it very hard to put them inside any legal framework."
The event was organized under the auspices of 'A Book is the Smartest Handheld Device'.
The Director of Archaeology and Museums, Government of Rajasthan, Mr. Hridesh Kumar Sharma said that such events will be continually organized at the different monuments of the State for the visitors and tourists. The idea is to make the monuments alive and vibrant.