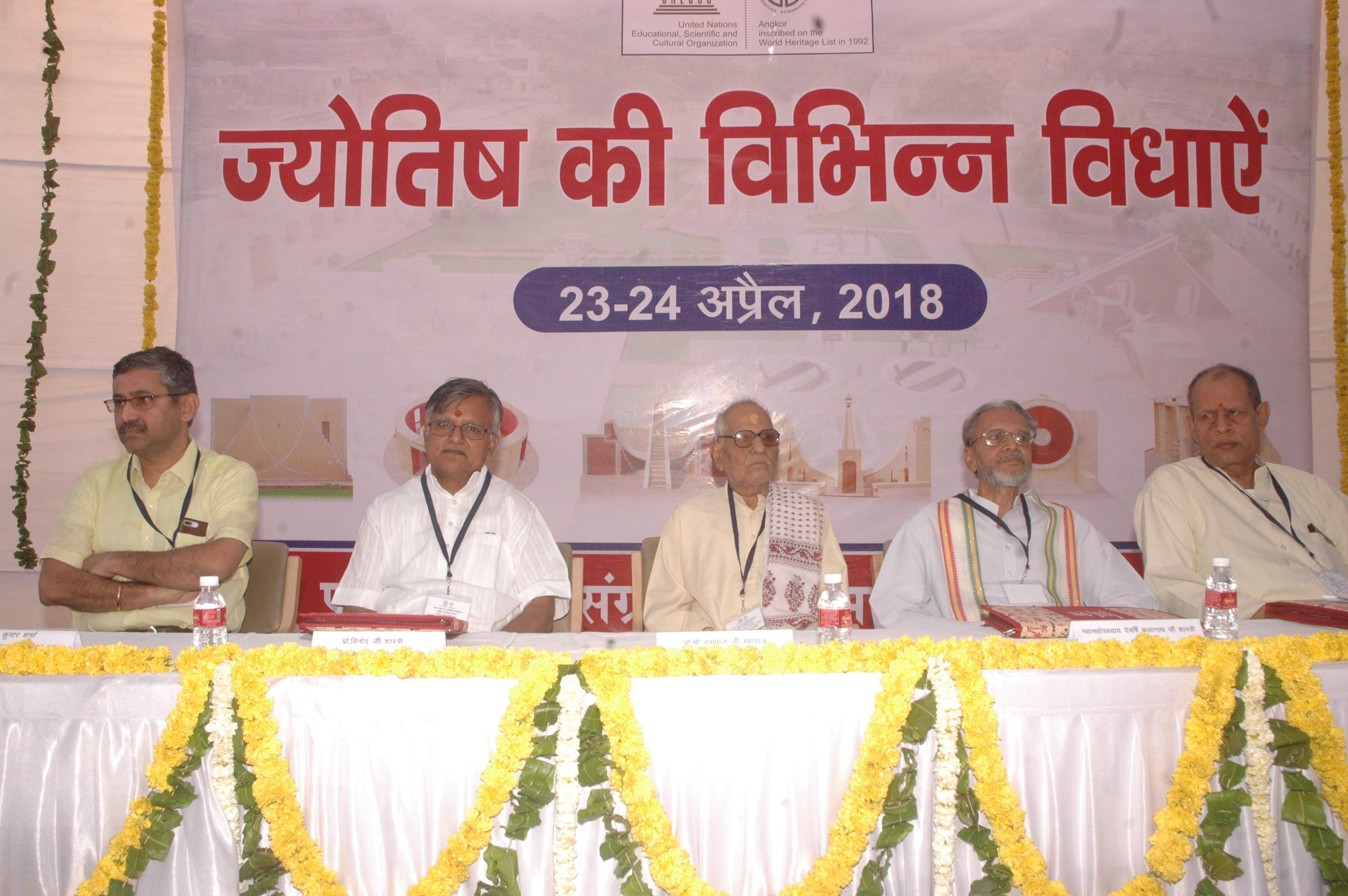 Press Release
"JANTAR MANTAR AN IMPORTANT INSTRUMENT IN THE STUDY OF ASTROLOGY."
– Professor Rampal Sharma 
A two day seminar on 'Jyostish Ki Vibhinn Vidhayein'  (Various astrological disciplines) organised by the Department of Archaeology & Museums (Government of Rajasthan) began at Jantar Mantar. Renowned astrologers and disciples from the field of astrology from across the country attended the session and brought to light the depths and details of astrology.
The session began with chanting of mantras and lamp lighting followed by a floral welcome to the eminent members on the dais which included Prof. Rampal Sharma, Pt. Devrishi Kalanath Shastri, Prof. Dr. Vinod Shastri and Pt. Chandrashekhar Sharma.
The Director of Archaeology and Museums, Mr. Hridesh Sharma was also present on the occasion. He addressed the gathering talking about the importance of the study of astrology and that it requires a lot of detailed study.
An insightful discussion on various astrological aspects was engaged by the present astrologers. As observed, numerous people seek interest in astrology and look forward to an insight into their careers, life span, marriage, wealth and health while astrology is a much deeper science.
Pt. Devrishi Kalanath Shastri, Jyotish Acharya and Professor of Sanskrit talked about the history of astrology. He mentioned that the Pink City has a major role in it and is also known as a Jyotish Nagri (City of astrology). Jantar Mantar, the event venue and a popular monument and UNESCO site, is one of the spectacular evidences of the advancements of Indian Astronomy.
The seminar will be continued on 24 April with more discussion and a free astrological reading session during the daytime.