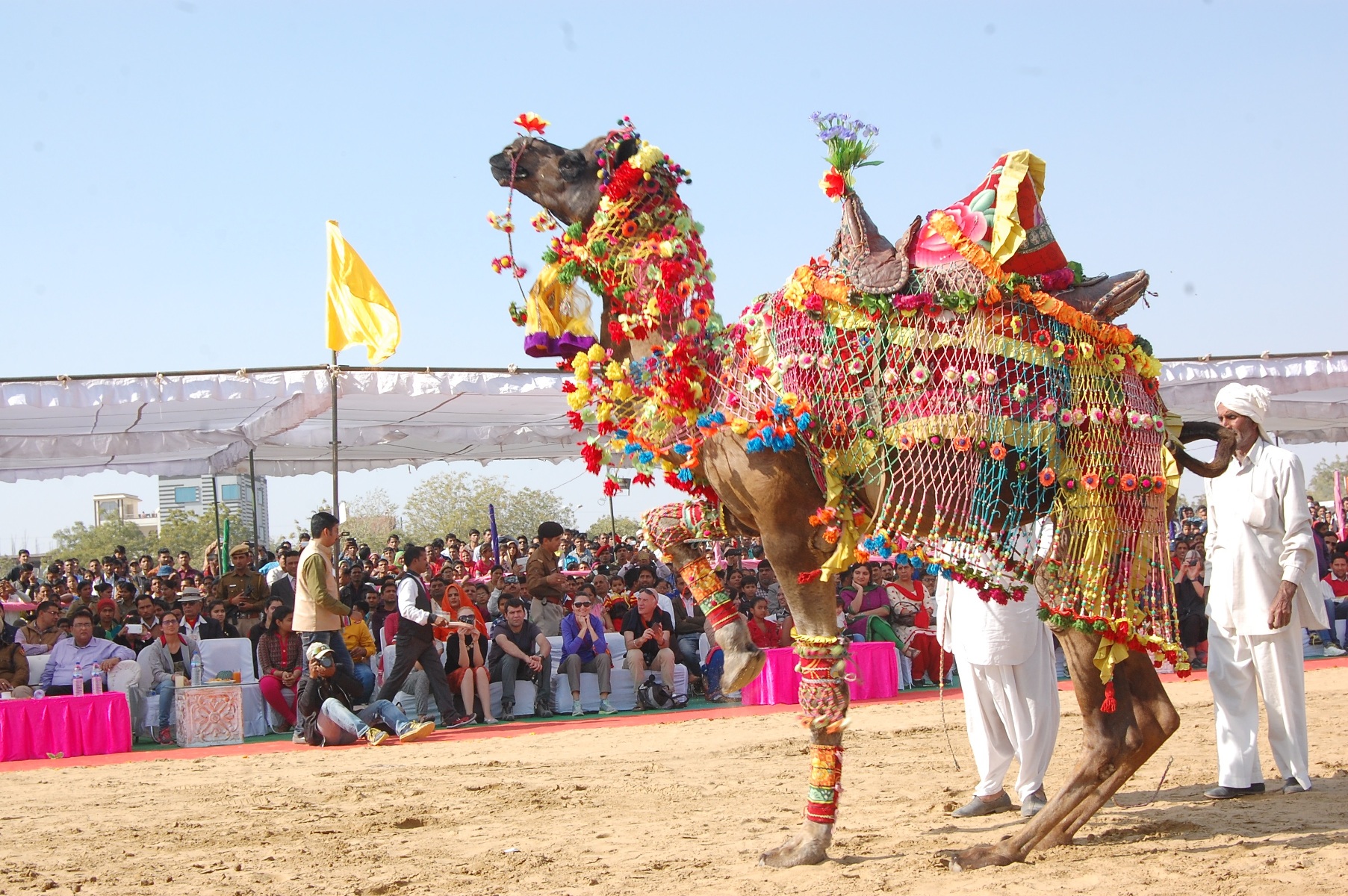 Curtain Raiser Press Release
Jaipur, 11 January: The 2-day Camel Festival will start from 14 January in Bikaner. The festival includes camel races, camel milking, fur cutting design, among other such fun activities. The event is being organized by the Department of Tourism, Government of Rajasthan.
Camel Festival in Bikaner is an annual fair dedicated to the ship of the desert. The camels are beautifully bedecked and form a colourful spectacle. There is plenty of scope for eating, souvenir-shopping and photography at this festival. Other sights to watch out for include folk dancers, fire dancers and the spectacular fireworks show that lights up the night sky above the fortified Desert City.
On 14 January the festival will begin with Camel Rides and Camel Safaris for the tourists at the Gram Raisar at 8 am. This will be followed by the Shobhayatra from Junagarh to Dr Karni Singh Stadium at 11.30am and an Inaugural Ceremony at the stadium. The ceremony will include performances by the Bagpiper Army Band and RAC Band. On the occasion competitions like Camel decoration, Camel Fur Cutting, Camel Dance, Miss Marwan and Mr. Bikana will also take place. The day will conclude with cultural performances by Rajasthani Artistes.
The day 2 (15January) will begin with a Heritage Walk from Kote Gate to Bikaji Ki Tekri at 9.30 am. At the Dr Karni Singh Stadium the visitors will witness competitions like 'Tug of war', Rural Wresting, Turban Tying (for Foreign Tourists), She-Camel Milking, Camel dance, among others. An Exhibition Match of Kabaddi will also take place. Later in the day Earthen Pot Race and Musical Chair competitions for the women will also take place. This will be followed by the prize distribution ceremony, cultural performances by Rajasthani Artistes. Visitors will be mesmerized with the electrifying Fire Dance performance. The Fireworks will mark an end of the fest.