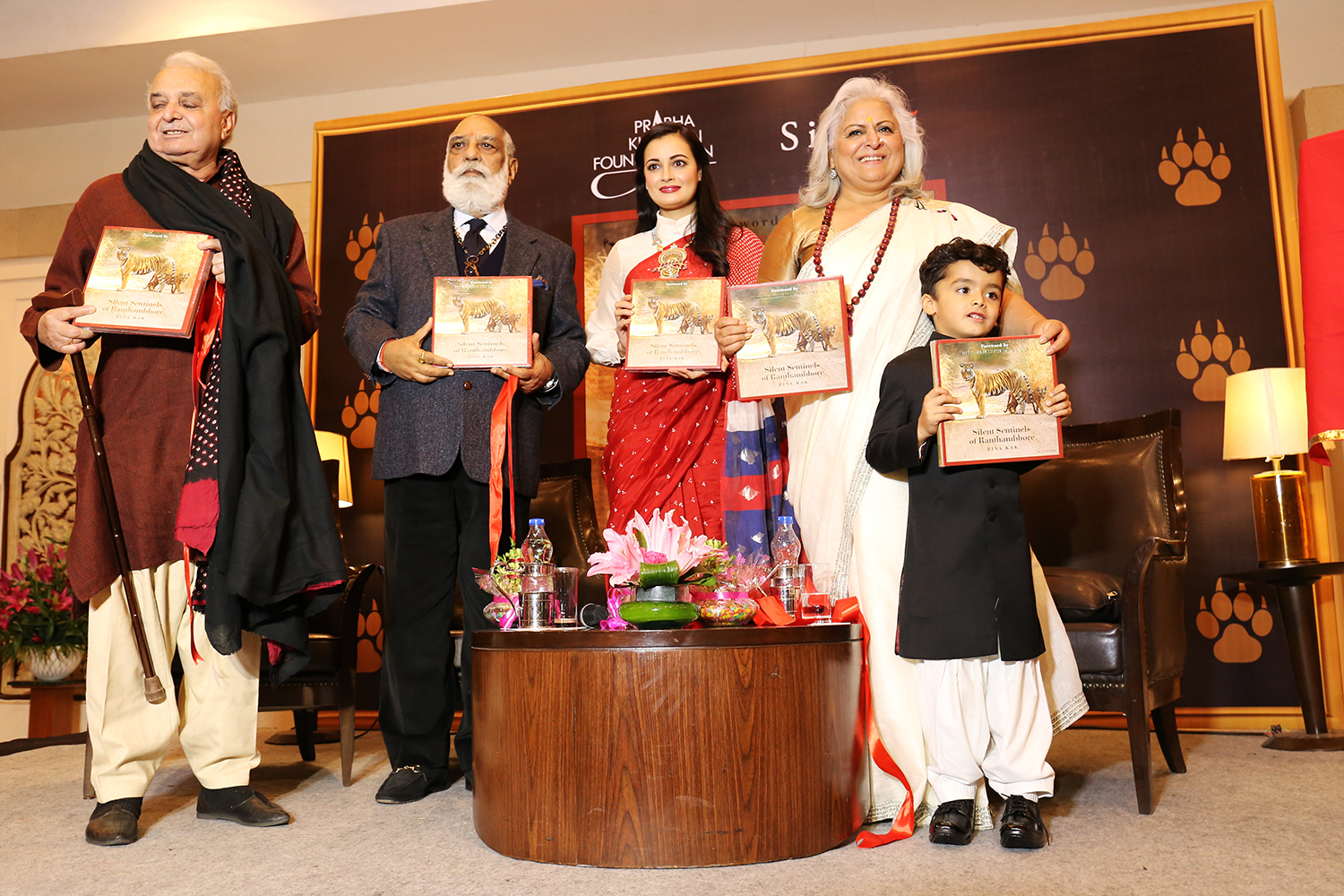 Press Release
We need to become conscious of our relationship with nature. What we do to the nature, we do to ourselves and in turn our children, our elderly and the entire society. One needs to take out a little time in one's daily life to bring awareness of this basic understanding in our society. This was stated by renowned bollywood actress, Dia Mirza at the launch of Bina Kak's book 'Silent Sentinels of Ranthambore' in Jaipur on 23 December where she was the Chief Guest. The event was organized by Siyahi and presented by Prabha Khaitan Foundation.
Mirza further said that Bina Kak's love for nature and especially Ranthambore has always inspired her. In fact, on many occasions Mirza has used Kak's pictures on her social media accounts to demonstrate her love for the wild. Sharing her thoughts on Kak's book, Mirza said that Kak has created an intimate and personal perspective of the forest through her book.
Talking about her book, Bina Kak said this is a work of a non-expert and a novice. It is a Former Woman Minister's perspective who was given the responsibility to look after the forest and the environment. She expressed her gratitude to the drivers and junior officials of the forest for the knowledge they shared with her. Since they were always on the field, they knew much more than the higher officials, added Kak.
Shedding light on her love for photography, Kak said that when she was given the charge of Forest and Environment Minister, she grabbed it with both hands.  She fell in love with the forest at first sight and it made her pick the camera. Photography was initially a hobby which developed into passion later and now it is a 'sickness', shared Kak. The Former Minister also said that her passion for photography has been life giving. For she did the job of selecting and editing the photographs for the book while she was undergoing treatment for breast cancer.
On the occasion Shriji Arvind Singh of Mewar said that tigers are noble animals and they need to be preserved and conserved. We need to be more sensitive towards the environment, he added.
Earlier the book was unveiled and released by Dia Mirza, Bina Kak, Brij Bhasin, Shriji Arvind Singh Mewar and Bina Kak's grandson Kabir Kak. General Manager, ITC Rajputana, Mr. Tejinder Singh welcomed the august gathering on the occasion.