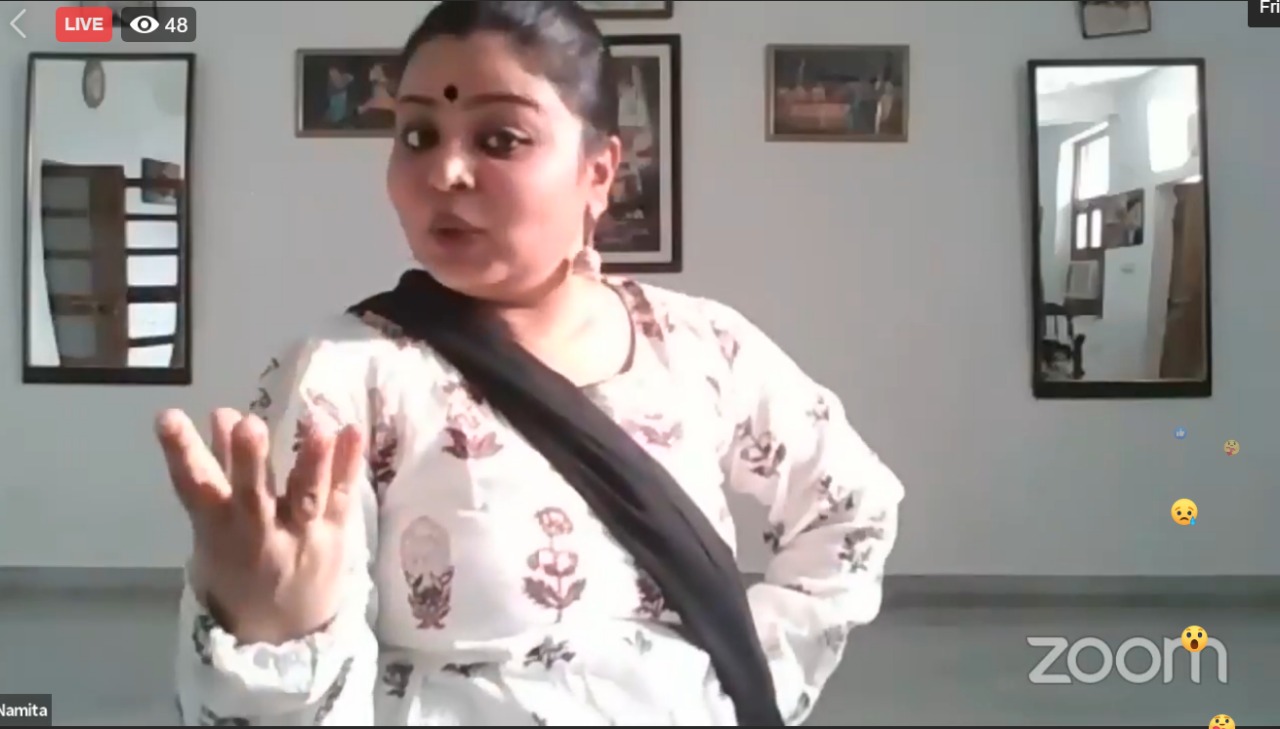 Press Release
On the 8th day of the ongoing 'Online Learning – Children's Summer Festival', viewers witnessed the final day of the 'Jaipur Kathak' sessions with Kathak exponent, Namita Jain. The session was a brilliant opportunity for viewers to hone their beginner kathak skills from the comfort of their homes and learn the intricacies of the Jaipur Gharana style of Kathak.
The session focused on a thorough revision of the previous classes. This included Taal Teentaal and Tabla Bol in Taal Teental playing during a Kathak performance. After this, the artiste revised the various Taatkar (footwork) – 'Ekgun', 'Dugun' and 'Chaugun' with the viewers. She explained the names of the fingers – 'Tarjani' (index finger), 'Madhyamika' (middle finger), 'Anamika' (ring finger), 'Kanishtha' (little finger) and 'Angushtha' (thumb). She also demonstrated 15 'Asamyukta' (single-handed) Mudras namely 'Pataka', 'Tripataka', 'Ardha-Pataka', 'Kartari-Mukha', 'Mayura', among others.
Following this, she recalled how and when these mudras are used during a Kathak performance. 'Pataka' can be used to make a mirror, 'Tripataka' can be used to put 'Bindi', 'Kartari-Mukha' is used for showing something related to the eyes or making a winding gesture and 'Mayura' used for Krishna's Morpankh or 'Ghoonghat '(head covering). Other than this, the students also revised 'Greeva Sanchalan' (neck movements), 'Chakkar' (round) and much more. The class also featured several variations of 'Tatkaar' and 'Saada Tode'.
Programme on Monday, 25 May
On Monday, 25 May, a visual arts online learning session on 'Painting on Natural Fiber' will be conducted by artist, Surabhi Soni from 10 am to 11 am. The session will focus on creating creative designs on natural fiber. Viewers will also be taught the technique of freehand painting and practicing on paper.
It is to be noted that the online learning session will be Live on JKK's Facebook page on https://www.facebook.com/jawaharkalakendra.jaipur/