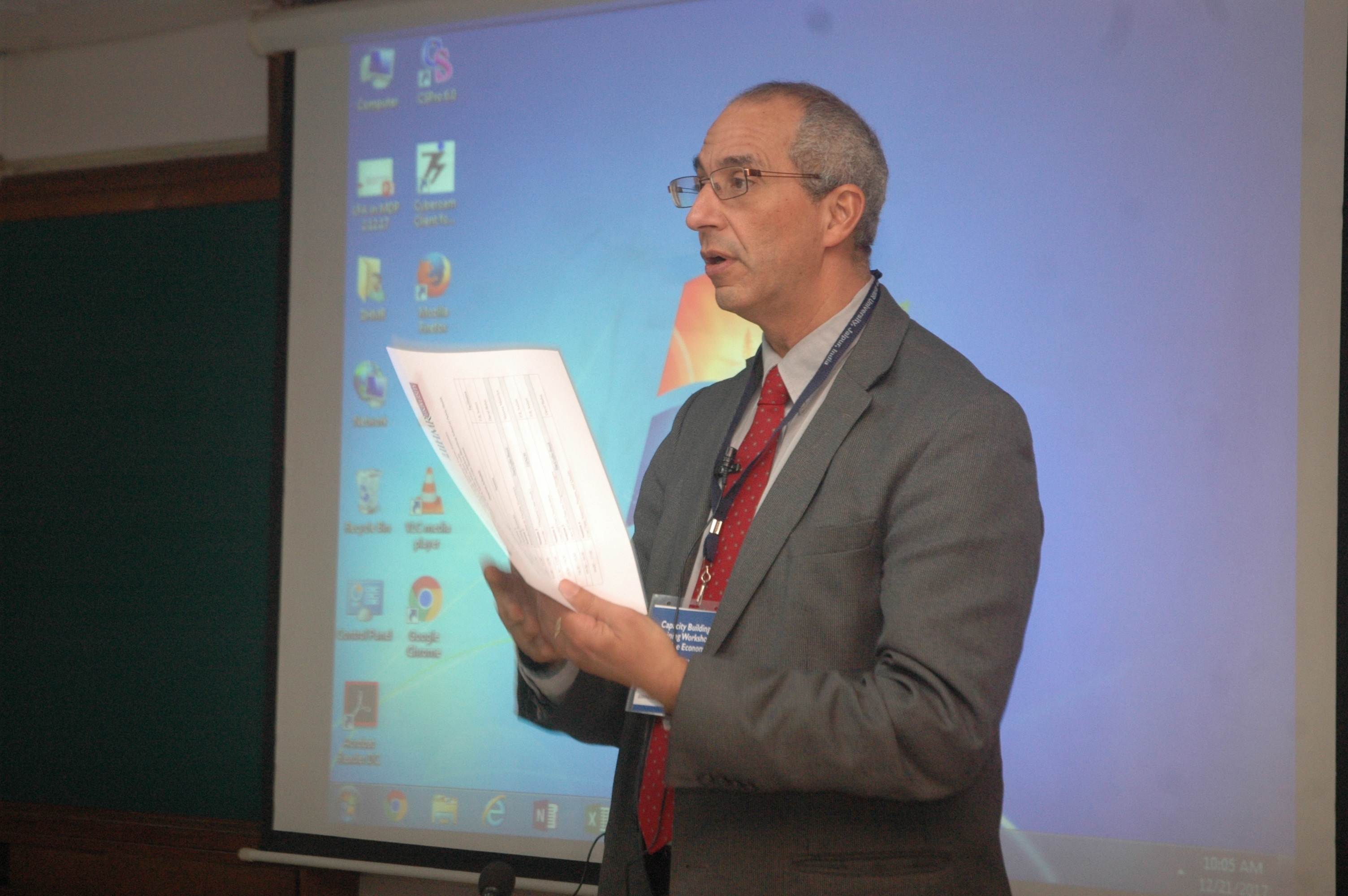 Press Release
Vaccination has the potential to contribute substantially to improving the health of the population and thereby improving economic growth. Vaccines do far more than protect health; they also protect people's incomes and savings, and promote economic growth, said  Prof David Bishai, Johns Hopkins Bloomberg School of Public Health, USA.
He further said that health economics is the study of the choices that improve the wellness of individuals and population. He was addressing at the capacity building workshop on 'Vaccine Economics' held at IIHMR University in collaboration with the Johns Hopkins Bloomberg School of Public Health, today. He discussed on vaccine economics; defining costs; uses of cost data for programme managers and applying costing methodology for routine immunisation programmes.
Chairman, IIHMR University, Dr. S D Gupta said that vaccines are a primary need of health care system. The costs of vaccination throughout life are comparable or lower than those for other preventive measures. He further said that the workshop is designed for professionals who are involved in planning and implementation of immunization programmes and projects.
Pro-President, IIHMR University, Dr. P R Sodani gave the welcome address. He said the objective of the workshop is to strengthen the economic and financial skills of national immunization programme managers. The policy makers apply economic principles to healthcare decision making which requires expertise in applied health economics. Vaccine economics is important to maximize the optimal use of vaccines. The workshop aims to improve the sustainability of vaccine delivery in low and middle-income countries.
The workshop will also continue on 22 December. Discussions on Costing Methodology & Perspective, and Applying Costing Methodology for Routine Immunization Programmes will be discussed at length.