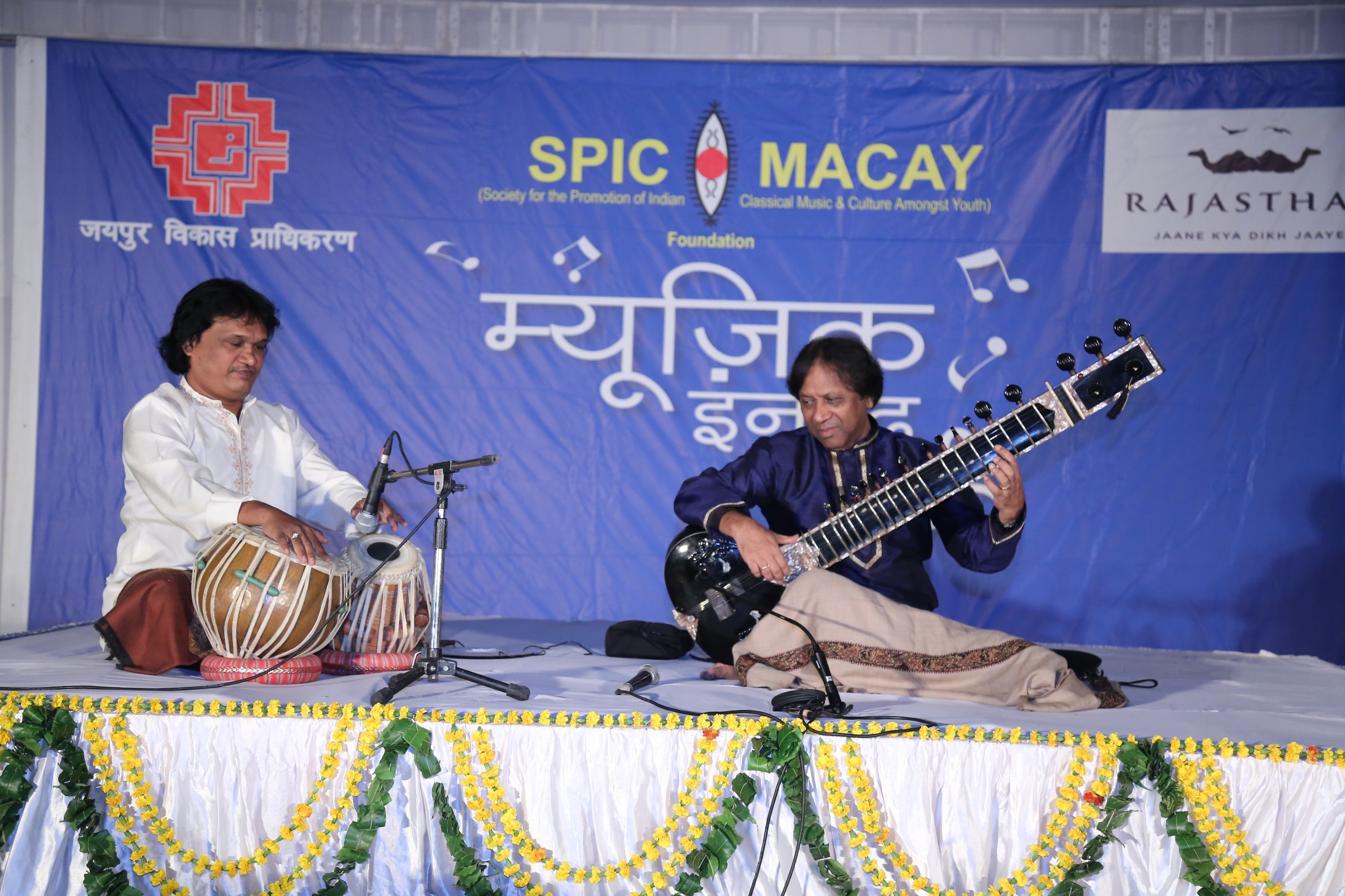 Press Release
'Music In The Park' At The Central Park
Jaipur, 10 December: The well known Indian classical Sitarist, Ustad Shahid Parvez mesmerized the music lovers at the 'Music In The Park' programme held today at the Central Park in Jaipur. The event was organized by the Department of Tourism along with the Jaipur Development Authority and Spic Macay.
Parvez began the programme with Rang Bageshree followed by Raag Jhinjhoti. On tabla Parvez was accompanied by Pandit Mukesh Jadhav of Banaras Gharana.
It is to be recalled that Ustad Shahid Parvez Khan (born 14 October 1955) is a sitar player of Hindustani classical music. He carries on a legacy of sitar playing that goes back several generations in his family. He belongs to the famous Etawah Gharana and belongs to the seventh generation of this musical lineage. Ustad Shahid learned his craft from his father, Ustad Aziz Khan, and enjoys an impeccable pedigree. He is one of India's most celebrated younger musicians, praised especially for the vocalistic phrasing of his raga improvisations.