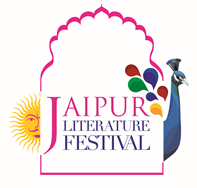 Press Release:
Jaipur BookMark, The Book in All its Dimensions Opens tomorrow at Diggi Palace Hotel
18 – 23 January, ZEE Jaipur Literature Festival, Diggi Palace Hotel
Jaipur BookMark is the writing and publishing industry focused sister event of the ZEE Jaipur Literature Festival
108 speakers will gather from 20 countries in 25 sessions over 5 days
The Teamwork Arts and Jaipur Bookmark Global Rights Translation Catalogue showcases translations from 6 languages across India, includingBanga, Odiya, Assamese, Nepali and Arunachali
The importance of a multilingual world and the role of translation in our future is explored in a rich strand of sessions
Driven by quickly developing digital technology, JBM explores the challenges and opportunities facing the publishing industry and welcomes the Digital Empowerment Foundation's engagement
A host of Indian, South Asian and Asia Pacific authors, publishers and translation agencies are joined by international counterparts from Australia, Switzerland, Spain, Malta, France and Germany
The fourth edition of Jaipur BookMark (JBM) opens tomorrow with a full day of industry focused business to business programming on 18thJanuary at Diggi Palace followed by JBM sessions at a dedicated venue within the Festival site from the 19th – 22nd January. JBM continues to provide a platform for publishers, literary agents, translation agencies and writers to meet, talk business deals and listen to major industry players from across the world.
Tomorrow, Wednesday 18 January, JBM opens with morning music from Sukriti Sen followed by the inaugural session with Her Excellency Harinder Sidhu (Australian High Commissioner to India), Namita Gokhale, Sanjoy K. Roy, Neeta Gupta and Aditi Maheshwari-Goyal.
The inauguration is followed by a keynote session with celebrated publisher, writer and linguist Roberto Calasso talking about the Art of Publishing and the launch of this year's JBM Global Translation Rights Catalogue.
Jaipur BookMark focuses on the art and business of translation. In a series of sessions titled Twice Told Tales, authors and translators come together for intimate readings of their new works including Roberto Calasso's Ardor, Vivek Shanbhag's Ghachar Ghochar and U.R. Anantamurthy's seminal Bara. There are also sessions discussing Mahasweta Devi and Rabindranath Tagore, and hot topics around translation and cultural politics. The Vani Foundation Translation Award will be announced in association with Teamwork Arts.
The Oxford Bookstore Book Cover Prize Announcement is on 21 January with jury members Priti Paul, Dayanita Singh, Aman Nath, Alka Pande and Namita Gokhale.
Issues facing the publishing industry, the rise of digital, the evolution of visual storytelling in India and graphic design are all discussed with speakers including Charlie Redmayne, Ananth Padmanabhan, Cate Blake, Urvashi Butalia and Naveen Kishore.
Sanjoy K. Roy, Namita Gokhale and William Dalrymple from the ZEE Jaipur Literature Festival will host a Round Table of Festival Directors and Lit Prize Directors from across the world at Jaipur BookMark to discuss their vision and agenda.
In a new initiative, The First-Book Club brings aspiring authors shortlisted for the New Writers' Mentorship Programme and the Bloggers Competition the fantastic opportunity of a special one-on-one session where they are assessed by industry experts. And finally look out for insights in sessions marked JBM@JLF in the main festival programme.
Writer and Festival Director Namita Gokhale says, "The Jaipur Bookmark, in its fourth year now, has created a crucial space for publishers, writers and the book trade to creatively connect and share ideas and strategies, within India and internationally. Our special focus on translations in the 2017 edition helps South Asian literatures resonate with each other and the world. Jaipur Bookmark will catalyse new opportunities and understanding for publishing in the region."
Director of Jaipur BookMark, Neeta Gupta says, "India offers a rich landscape of writing and Jaipur BookMark is well placed to showcase the best of such writing and to help facilitate the sale and exchange of rights both between Indian languages and internationally."
##ENDS##
For Jaipur media coordination on the Jaipur Literature Festival, please contact Spark PR:
Jagdeep Singh (M: 09829065787) (Email id: info@sparkpr.in)
Kamal Kant (M: 09571836810) (Email id: info@sparkpr.in)
ABOUT JAIPUR BOOKMARK
Jaipur BookMark: The Book in all its Dimensions
In 2014, the ZEE Jaipur Literature Festival began an important new initiative: Jaipur BookMark. Conceptualised as a B2B segment, JBM is held parallel to the main Festival and provides a platform for publishers, literary agents, translation agencies and writers to meet, talk business deals, listen to speakers from across the world and perhaps even sign the occasional contract.
The fourth edition of Jaipur BookMark moves to the Festival Hub of Diggi Palace and will continue to serve the publishing industry. Kicking off on 18 January, JBM 2017 opens with a full day of programming followed by sessions, presentations, master classes and award announcements during the main ZEE ZEE Jaipur Literature Festival between 19-23 January.
Translation will remain our prime focus at JBM 2017 and we are very excited about introducing the literature of India's eastern states of West Bengal, Assam, Manipur and Orissa to a wider audience. The Jaipur BookMark Global Translation Rights Catalogue 2017 will also feature writing from this region.
For more information, please write to us at:jaipurbookmark@teamworkarts.com
About the ZEE Jaipur Literature Festival 2017
The past decade has seen the ZEE Jaipur Literature Festival grow into the world's largest free event of its kind. Having hosted 1300 speakers and welcoming nearly 1.2 million book lovers, the success of ZEE JLF has been astonishing and heartwarming.
Celebrating writers from across the globe, the Festival has hosted some of the best regarded and loved names, ranging from Nobel Laureates and Man Booker Prize winners to debut writers such as Amish Tripathi, Chimamanda Ngozi Adichie, Eleanor Catton, Hanif Kureishi, His Holiness the 14th Dalai Lama, Ian McEwan, JM Coetzee, Margaret Atwood, Mohammed Hanif, Oprah Winfrey, Orhan Pamuk, Pico Iyer, Salman Rushdie, Stephen Fry, Thomas Piketty, Vikram Seth and Wole Soyinka, as well as renowned Indian language writers such as Girish Karnad, Gulzar, Javed Akhtar, MT Vasudevan Nair, Uday Prakash as well as the late Mahasweta Devi and UR Ananthamurthy.
Writers and Festival Directors Namita Gokhale and William Dalrymple invite authors from across the globe to take part in the five-day programme set against the backdrop of Rajasthan's stunning cultural heritage and the Diggi Palace in the state capital Jaipur.
Equity and democracy run through the Festival's veins, placing some of the world's greatest writers and thinkers from all walks of life together on stage. All events are completely free and there are no reserved spaces; this egalitarian access is a powerful statement in a country where access to such individuals remains the privilege of a few. On top of all this, people are guaranteed to have fun!
As Time Out said: "It's settled. The ZEE Jaipur Literature Festival is officially the Woodstock, Live 8 and Ibiza of world literature, with an ambience that can best be described as James Joyce meets Monsoon Wedding."
The Festival is a flagship event of Teamwork Arts, which produces over 25 highly acclaimed performing arts, visual arts and literary festivals across more than 40 cities globally, and is produced by Sanjoy K. Roy.
In 2014, ZEE JLF spread its wings beyond the borders of India with an annual event in May at London's Southbank Centre. In 2015, ZEE JLF headed across the pond to Boulder, Colorado where it hosts a similar event every September.
Website: www.jaipurliteraturefestival.org
About Teamwork Arts
For over 25 years, Teamwork Arts has taken India to the world and brought the world to India.
In countries such as Australia, Canada, Egypt, France, Germany, Hong Kong, Italy, Israel, Korea, Singapore, South Africa, Spain, UK and USA, Teamwork produces over 25 highly acclaimed performing arts, visual arts and literary festivals across more than 40 cities.
Teamwork Arts produces one of the world's largest free literary gatherings, the annual ZEE Jaipur Literature Festival, the Ishara International Puppet Festival in New Delhi, the annual Mahindra Excellence in Theatre Awards (META) and Festival, international festivals Shared History in South Africa, Eye on India in the United States of America, India by the Bay in Hong Kong, Confluence- Festival of India in Australia, and many more.
Website: www.teamworkarts.com