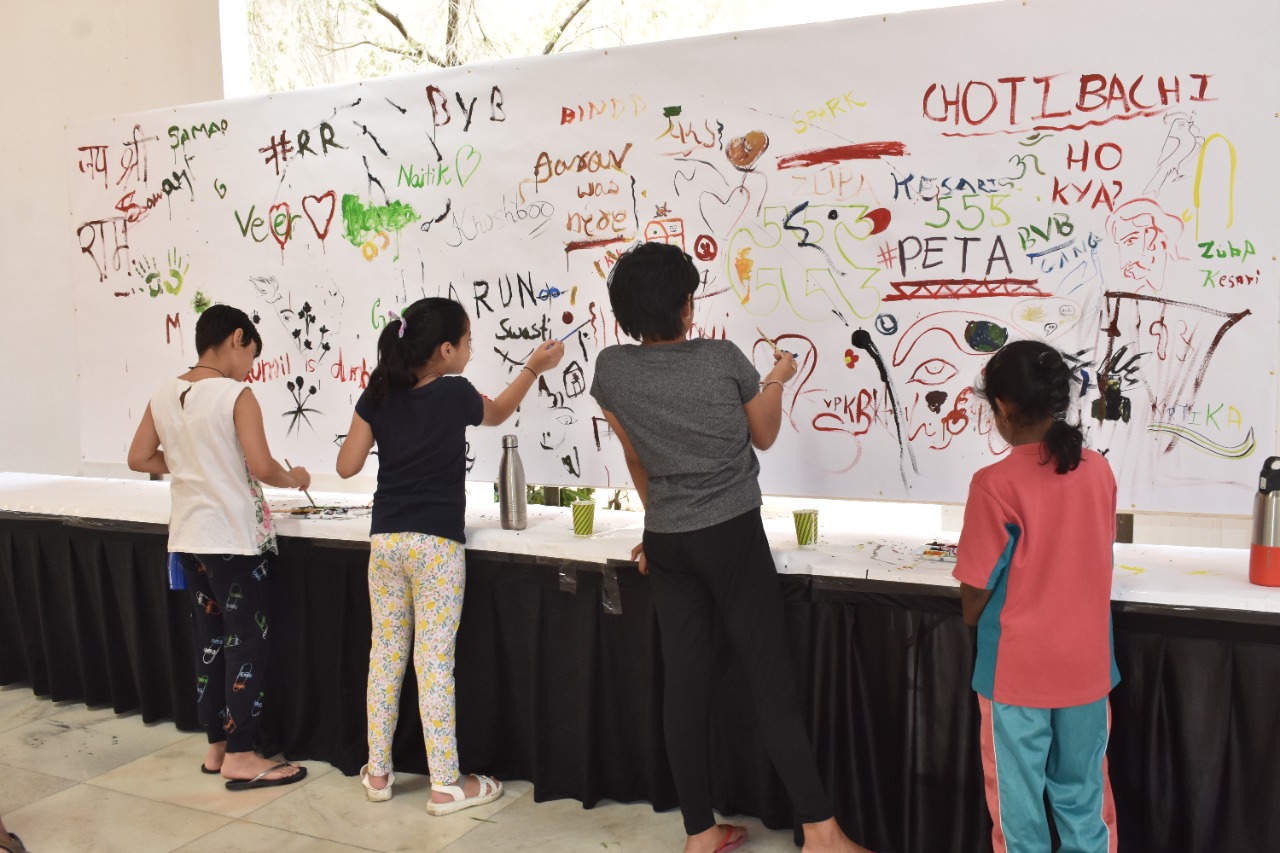 The popular 'Junior Summer Programme' began at Jawahar Kala Kendra (JKK) as a part of Azadi Ka Amrit Mahotsav. Different workshops are being organized at different locations on the JKK campus, which include theatre, Tabla, Kathak, guitar, visual arts etc. The Summer Programme began with morning theatre, Tabla, Kathak and guitar workshops. These workshops are focused on learning from experts through engaging activities for children. Children in the age group of 8 to 18 years are participating in the Summer Programme.
The Theatre Workshop at JKK is being organized for 30 days from 8 am to 12 noon in which children of different ages were divided into 10 groups. There are 2 instructors for each group, who will teach the participants the basics of theatre. On the first day of the workshop, various exercises and games were given to the children. At the same time, about 27 children are being trained in playing the guitar by Shri Pawan Goswami. Apart from this, about 13 children are learning the nuances of Kathak from Dr Taruna Jangid. Dr Ankit Pareek is giving the training to play the Tabla. Around 14 children are being trained in this workshop.
Similarly, workshops for visual arts are also being organized for the children. These workshops will be held for 20 days from 4 pm to 6 pm. The participants are getting trained in calligraphy, caricature, and watercolour painting. Calligraphy is being taught by Shri Harishankar Balothia and Rashmi Taparia, in which about 26 children are participating. At the same time, training in caricature is being given by Sudhir Goswami. As many as 7 children are taking part in this workshop. Apart from this, about 14 children are receiving training in watercolour painting workshop by instructors Himmat Gayari and Subhash Mawar. It is worth noting that the Summer Programme will end on 18 June.