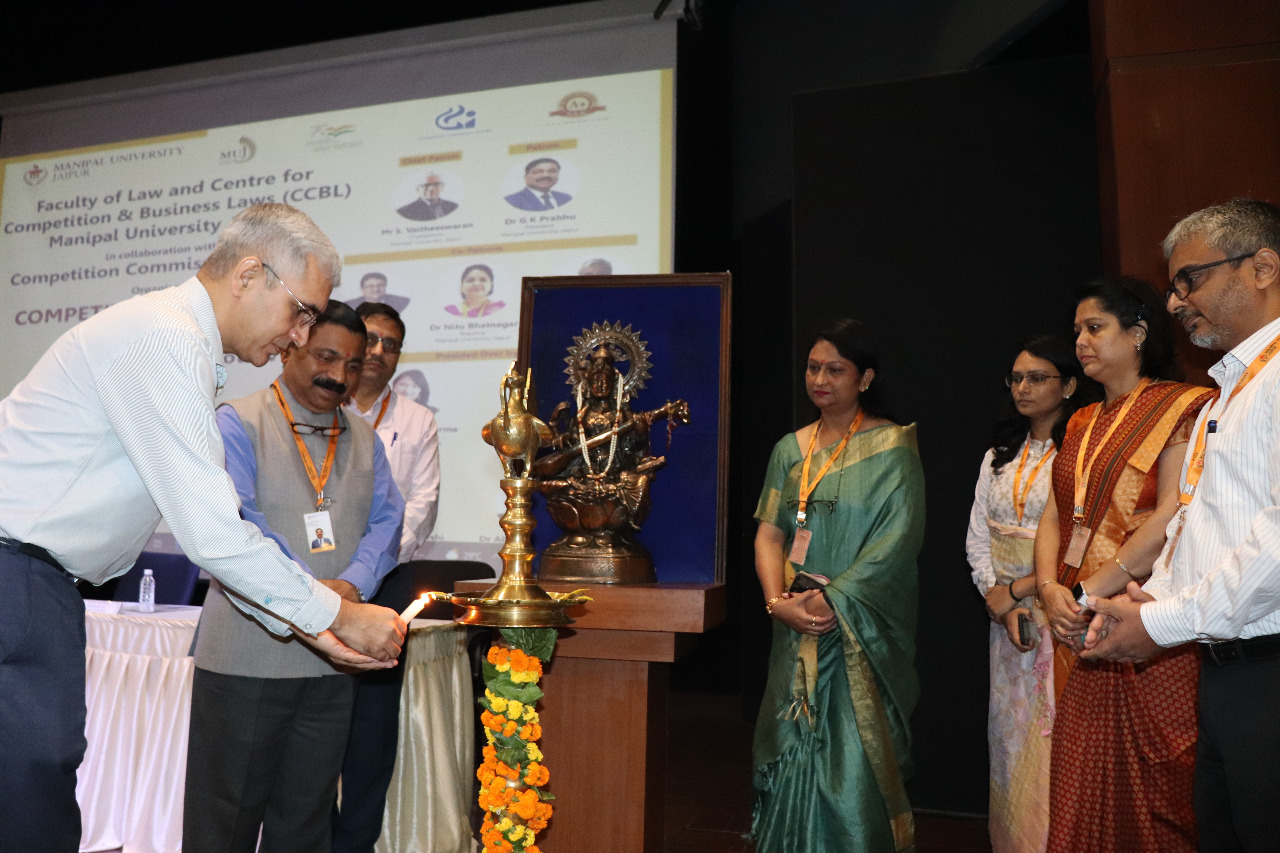 Press Release
The Faculty of Law, Manipal University Jaipur (MUJ) and Centre for Competition & Business Laws (CCBL) conducted a 'Competition Advocacy Programme' in the form of a workshop. The programme was held in collaboration with the Competition Commission of India (CCI) at the Faculty of Law, MUJ recently.
The Chief Guest and speaker of the workshop was Dr K.D. Singh, Director, CCI. As a part of the mandate to CCI under the Competition Act, 2022 for the promotion of Competition Advocacy and creating awareness and providing training, Dr K. D. Singh imparted valuable information regarding the importance of fair competition in the market, key provisions and practical implications of Competition Law. He also encouraged the students to contribute and make their career in the Competition Law field. After the technical session, he answered the queries of the students of the Faculty of Law.
The programme began with the opening address by Dr Ashu Maharshi, Associate Professor, Faculty of Law, MUJ. On the occasion, Prof. (Dr.) G.K. Prabhu, President, MUJ; Prof. (Dr.) N.N. Sharma, Pro-President, MUJ and Prof. (Dr.) Jayaram ER, Dean, Faculty of Law, MUJ conveyed their blessings to all. Prof. (Dr.) Vijaylaxmi Sharma, Director, School of Law delivered the welcome address. The vote of thanks was delivered by Dr Abhishek Baplawat, Associate Professor, Faculty of Law, MUJ.
Also present on the occasion were – Registrar, Dr Neetu Bhatnagar; Head of Department, School of Law, Dr Sony Kulshrestha and all faculty members of the School of Law along with students.