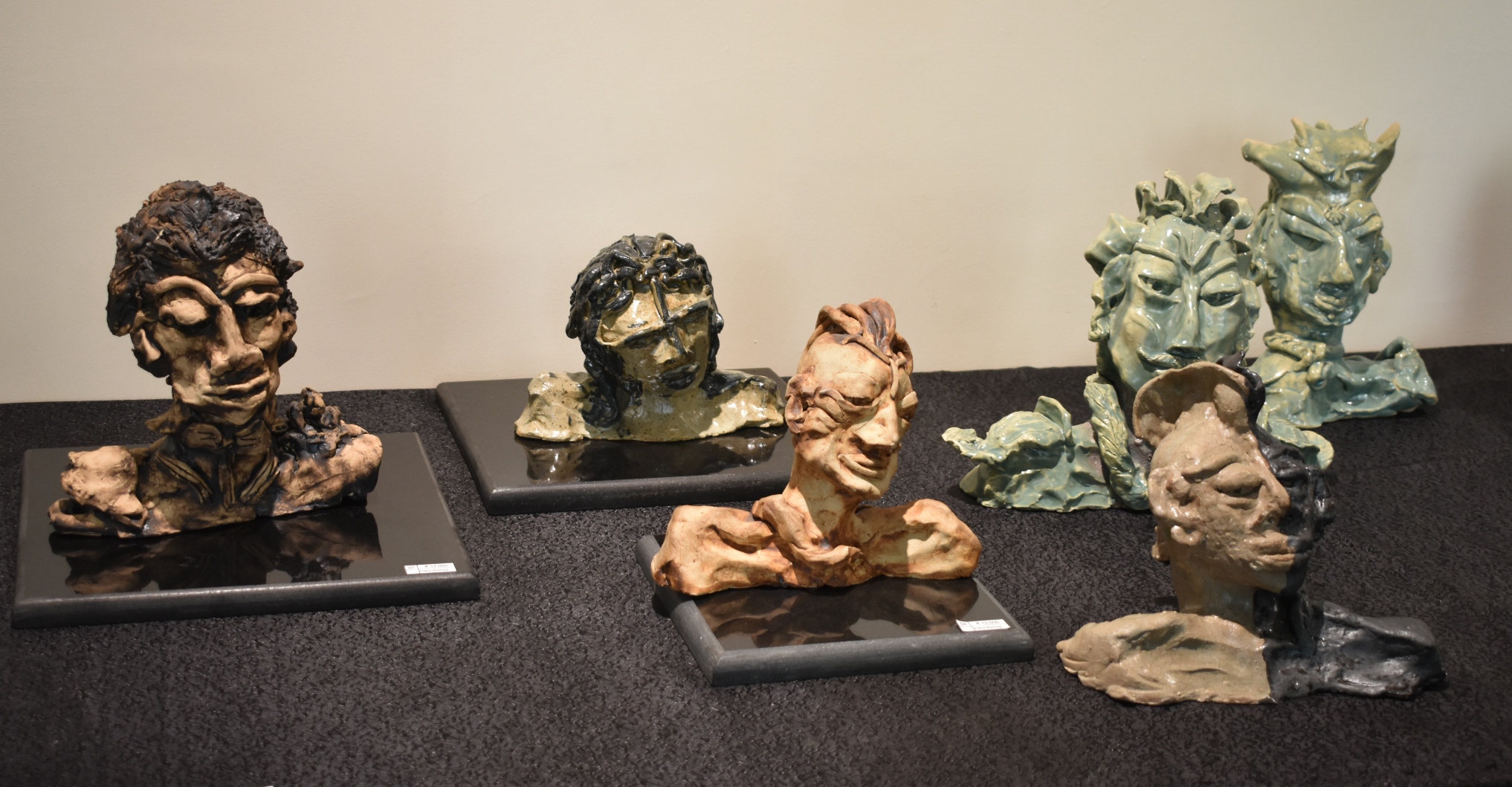 Press Release
Hotel Jaipur Marriott and Mool Foundation opened an exhibition entitled 'Mad About Clay' at the poolside corridor of Hotel Jaipur Marriott today. The exhibition displays works by Delhi based, Blue Turtle Studio artists and photographs of the artists at work by Rajan Bhatt. The Blue Turtle Studio Artists whose works are on display include Pritha Mukharji, Rekha Shipurkar, Leena Dewan and Mrinmoyee Paul.
If we talk about the objective of holding such exhibitions at the hotel, it is purely due to the outlook and efforts of General Manager – Monica Suri towards promoting art and culture. Jaipur Marriott now has walls that sing of the local history and colours which once adorned Mughal and Rajput courts and this move is also an extension of a trend where Monica wants to move away from a uniform experience, and towards one in which Jaipur Marriott blends into our community and offers the travellers access to local artists and businesses.
This is why we have joined hands with the Mool Foundation to hold such art exhibitions regularly. This time the exhibition is showcasing beautiful ceramics.  In today's stressful times, being able to give versatile shapes to the shapeless becomes an extremely satisfying outlet. It breaks the monotony of everyday life and transmits a message of control, hope and the power to create something beautiful.
The exhibition will be on till 17 February and is open to visitors.
About the Artists:
Mrinmoyee Paul:
Mrinmoyee Paul is an architect by profession. However, she decided to follow her passion and has been learning pottery under the watchful eye of her mentor Madhur Sen since the year 2012.
Though she initially came to Madhur to learn pottery, she was greatly inspired and influenced by her to take up sculptural work as well. She likes working on sculptural forms with emphasis on texture and colour, along with functional ware using stoneware clay fired to high temperatures.
Pritha Mukherji:
Pritha Mukherji started her pottery just a few years ago under the guidance of Ms. Madhur Sen and has never looked back since, claiming a large number of achievements in the field as her own.
She excels at slab building and coils. Presently, she has been experimenting with a new style and is working on sculpting heads, forms and animal expressions, which too she has mastered skilfully.
Rekha Shipurkar:
Rekha Shipurkar is a Language trainer by profession. She has a Masters Degree in German from JNU and has done a diploma in Spanish from Instituto de Española, Panama. It was in Panama where she first laid her hands-on clay and fell in love with it. She was drawn to the art of clay sculpting and pottery, which resulted in her attending several workshops while in Panama.  However, it was only many years later when she met Madhur Sen that her desire to work with clay was actually fulfilled. Rekha likes to work on sculptural and functional forms using the hand-building techniques, specially slab work.
Leena Dewan:
Leena Dewan started learning pottery in 2010. She has been training under the supervision of the internationally renowned sculpturist Ms. Madhur Sen.Her forte has been working on sculptures as well as pottery on the wheel.
Rajan Bhatt:
The series of photographs being displayed at 'Mad About Clay' showcasing the artists at work – 'Dust Scratches & Grains' has been shot by Rajan Bhatt using Pentax K1000 a very famous analog camera of its times and Ilford HP 400 film to complement the textures of the ceramics on display.
About Mool Foundation
Mool Foundation is an interactive platform that aims at bringing together the essence of art and culture in day to day lives of people. Mool curates, conceptualises and organises exhibitions, workshops, discussions and presentations within the realms of art and culture. It is a space that allows the public at large an opportunity to express and interact