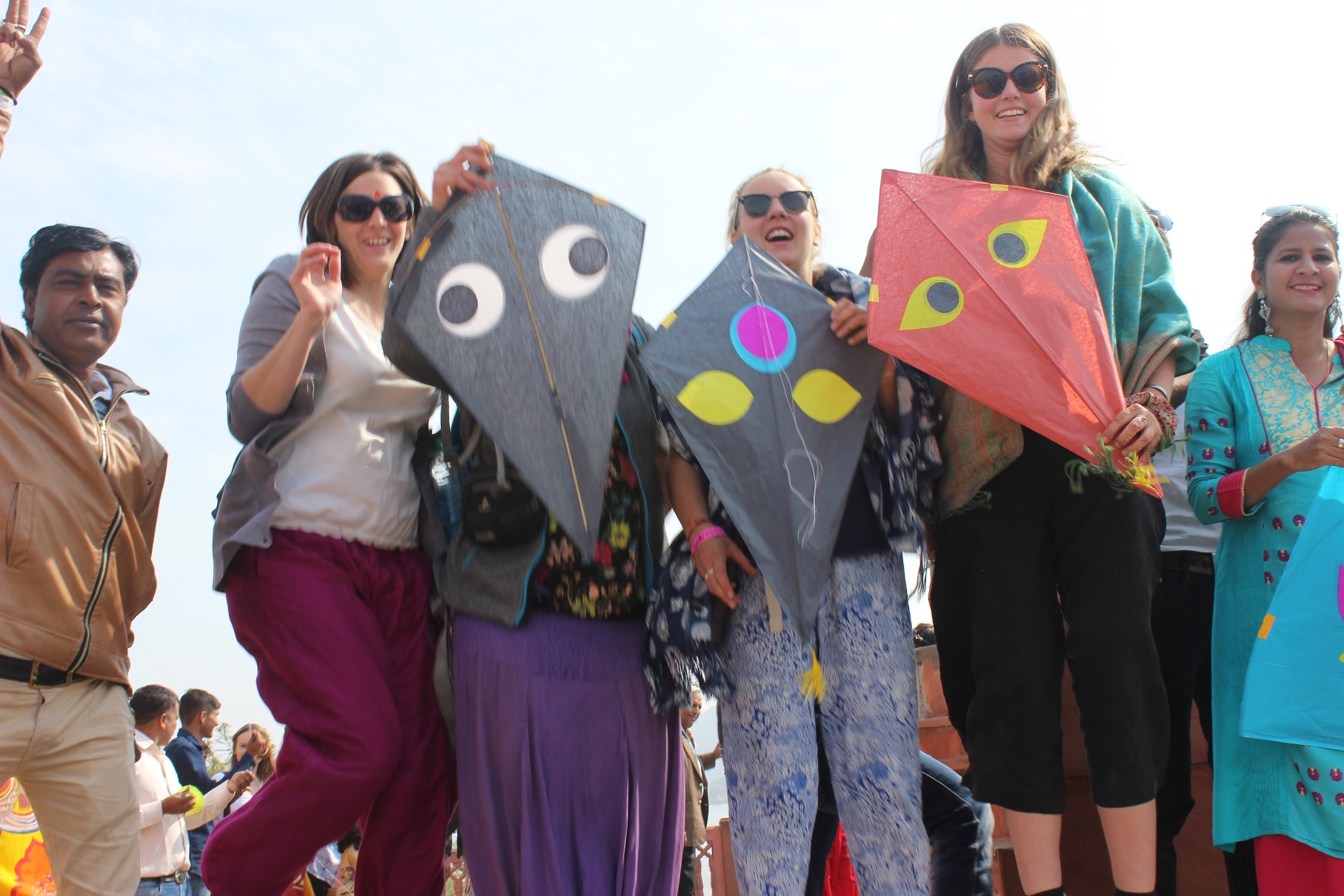 Organized by the Department of Tourism 
Jaipur, 14 January : On the occasion of 'Makar Sankranti' the Kite Festival was organized today at the Jal Mahal Ki Pal, Amber Road in Jaipur. The festival was organized by the Department of Tourism, Government of Rajasthan. On the occasion the Director Tourism, Mr. Rajesh Sharma was also present.
On the occasion the Department organised an array of events like exhibition of kites, demonstration of fancy kites as well as a kite flying competition. The kites and the string were also available for the tourists who wanted to fly kites. Furthermore, on the occasion cultural performances by the local folk artistes were also an attraction. Folk dances like Kachchi Ghodi, Gair, Kalbeliya, Chakri, Puppet as well as Algoja, Langa Singing, Behrupiya, Band and Rawan Hatha Vaadan, among others were performed. Tourists also enjoyed the traditional cuisine of Makar Sankranti like 'Til-ke-Ladu' and 'Dal-Ke-Pakoras' as well as Camel Cart Rides on this occasion.  
It is to be noted that over the years, this festival has become a special attraction not only for the Jaipurites but also for the tourists visiting the city.