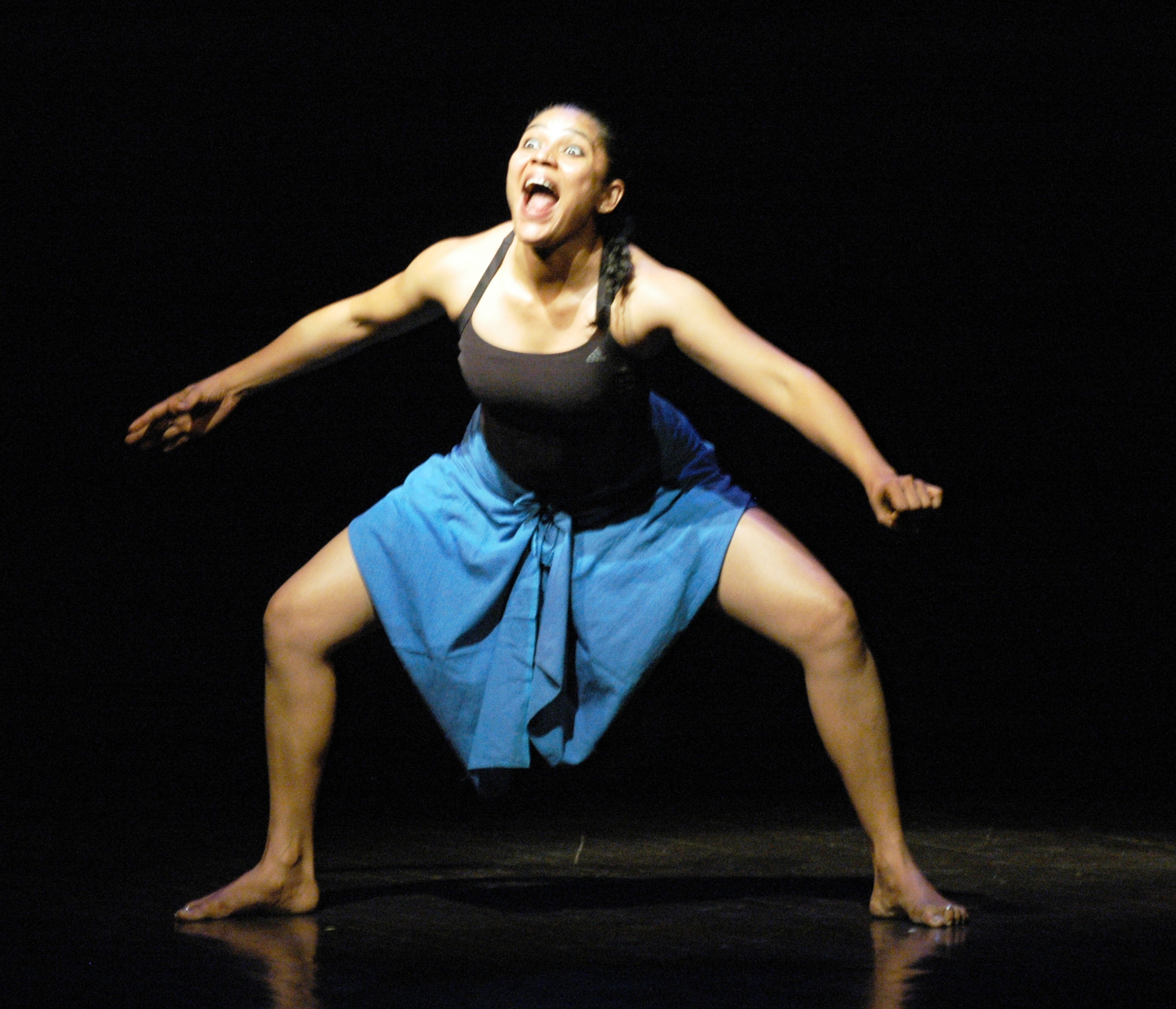 Press Release
In collaboration with Ignite Contemporary Dance Festival and Jodhpur RIFF
Jaipur, 18 October: The first day of the 4- day music and dance programme at Jawahar Kala Kendra (JKK) witnessed a mesmerizing dance performance 'Nidravathwam' today at Rangayan Auditorium. Performed by Ms. Nimmy Raphel, Auroville, the act was based on Kumbakarna and Lakshmana, brothers each to the two protagonists of the Ramayana. They are connected by boons that dramatically alter their cycles of sleep and wakefulness. The event is being organized in collaboration with Ignite Contemporary Dance Festival and Jodhpur RIFF.
While Kumbakarna asked for 'Nidravatvam' (sleep) instead of 'Nirdevatvam' (annihilation of the Devas), Lakshmana was allowed to give his sleep completely and bequeath it to his wife, Urmila for the 14 years of his exile.
Earlier in the day, a special workshop was conducted by Ms. Preethi Athreya at the Krishnayan auditorium. The 2-hour workshop was based on a 'Jumping Project' where she explained how this project began as a quest to find the functional body over the performative one.
Tomorrow (19 October) there will be a workshop by Vinay Kumar at Krishnayan Auditorium at 11 am. In the evening there will be performance by Tabea Martin (Switzerland) at Rangayan Auditorium at 7 pm. Later a performance by Ms. Preethi Athreya on 'Conditions of Carriage' will be given at Madhyavarti Auditorium at 8 pm. The entry to the evening programmes is through tickets which and can be obtained from JKK's office.