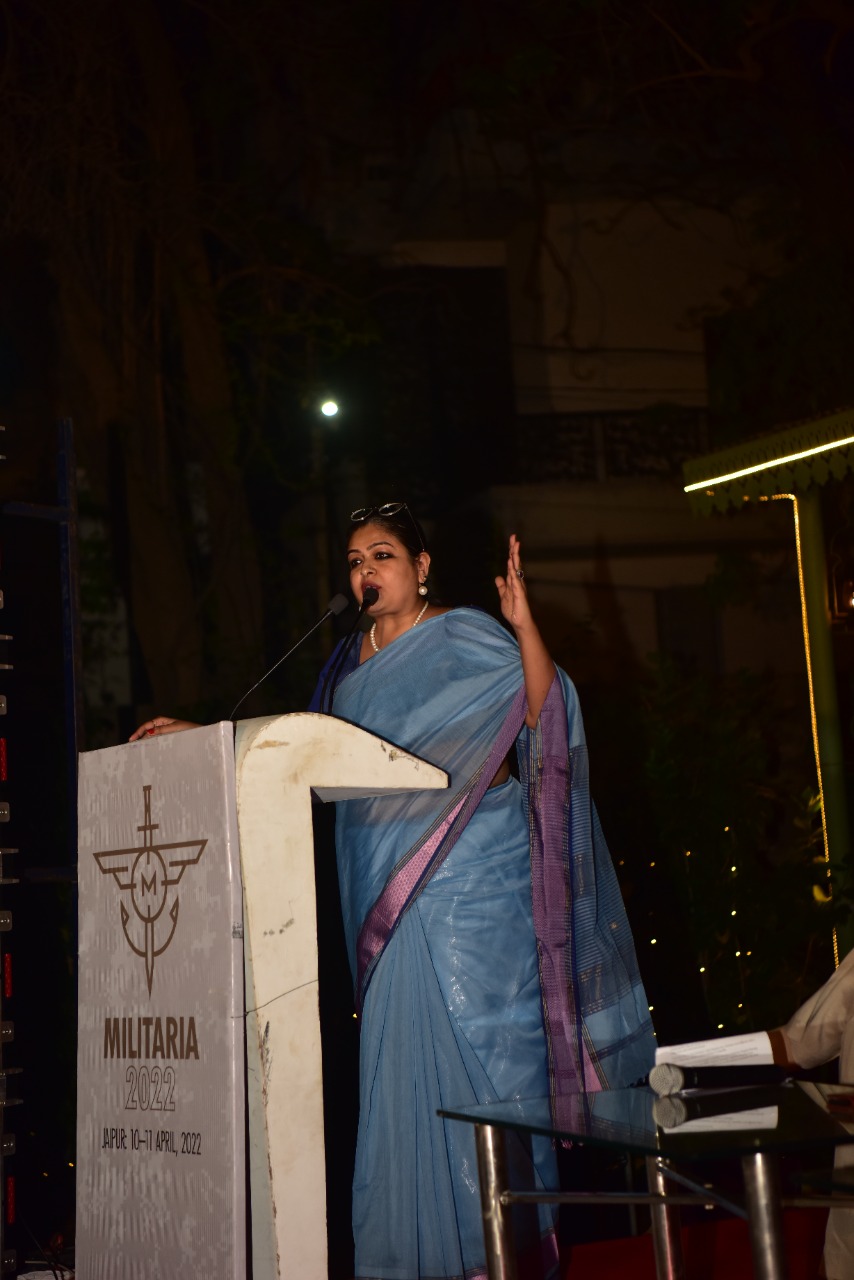 In a world where reality is mimicking science fiction, digital ignorance can make an individual their own worst enemy, said Ms. Mugdha Sinha at Militaria 2022. The session was focused on 'The Role of Government Authorities in facing Security Challenges' and the panel comprised of Ms. Mugdha Sinha, Secretary and Commissioner, Department of Science and Technology, Government of Rajasthan and Mr. Suresh Chowdhary, former Chief Information Commissioner, Government of Rajasthan . In a thought provoking and eye-opening session, the dignitaries discussed the impact of internal security, falling under the domain of civil administration, on national security which is the priority of the Armed Forces.
Ms. Sinha further said that cyber security has become of utmost importance in this age and time and efforts must be made to improve and expand internet literacy of citizens to make security policies effective. It is ultimately the security of individuals that collectively impacts the security of the country. She also added that policy making is inspired from research, scientific reasoning and technological development, therefore it is crucial that civil servants are trained in skills of writing SOPs and understanding technological specifications along with the skills of designing impactful policies for the country.
Mr. Chowdhary said that the role of hi-technology has become extremely critical and superior technology certainly provides an upper hand to a nation over another with inferior technology. However, the race for technology is a challenging task. He further stated that with the advent of machine learning, artificial intelligence, robotics, biotechnology, it is of chief importance that a country prioritizes responsible development and exploitation of technology.