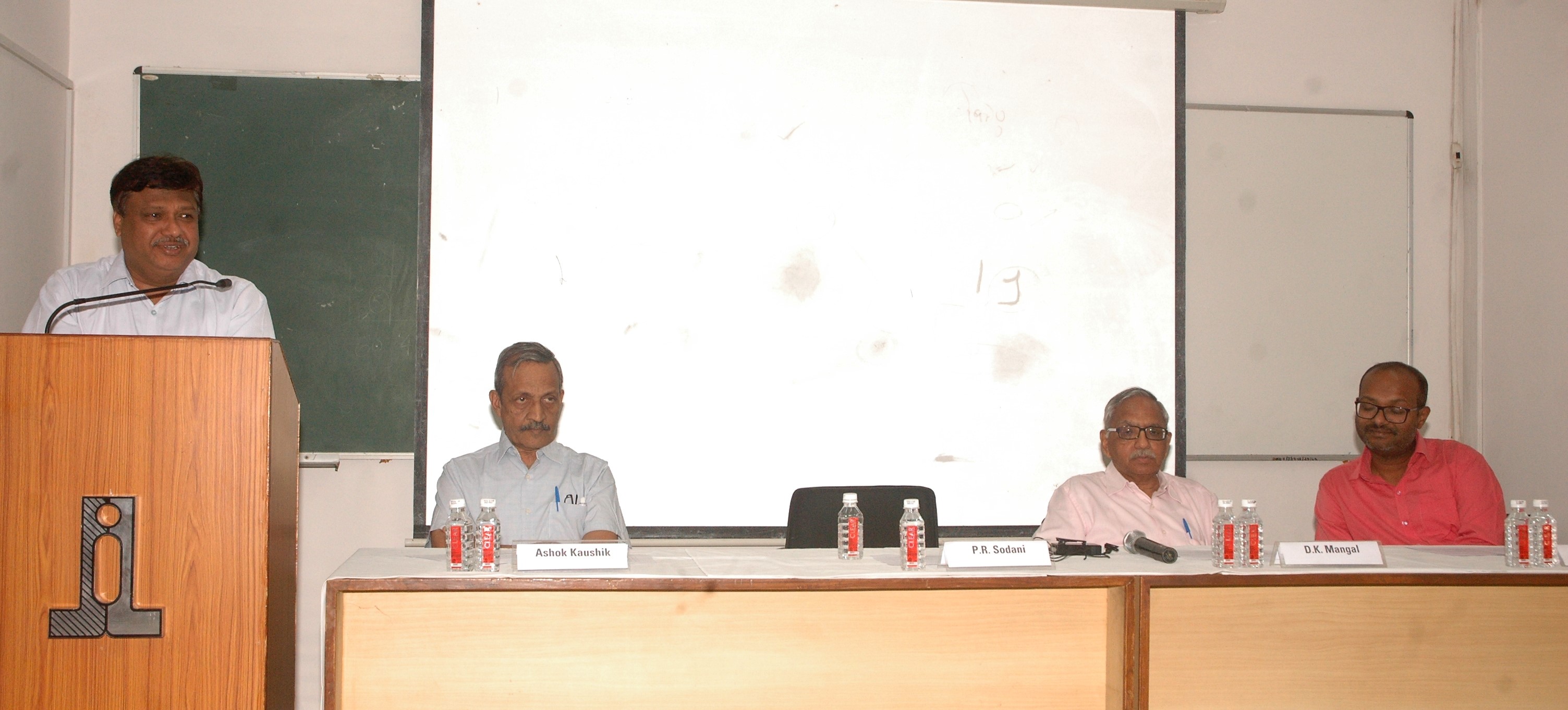 Press Release
Exclusive healthcare research and post-graduation University, IIHMR, Jaipur welcomed its 5th PhD cohort. As many as 14 students from across the country with diverse professional backgrounds were a part of the programme. The research scholars were given an introduction to their course modules and briefed about their thesis timelines.
President, IIHMR-U, Dr. P.R. Sodani said that the research done by these students will benefit both public and private sector industries. The scholars need to focus their research to include policy implications. The work done by them should be recognised by the market and serve as a backbone for evidence-based policies.
Dean (Research) IIHMR-U, Dr. D.K. Mangal said that a participant of this programme is here to acquire a certain set of skills that'll help them work more systematically with a set purpose in mind. Learning is an active process and this thought applies more so to this type of programme. The researcher's active efforts and learning will determine the pace and quality of work they produce.
During the welcome address, Dean Academics, IIHMR-U, Dr. Ashok Kaushik said that this programme was initiated in 2014, this year is the 5th cohort. The University received 63 applications out of which 40 appeared for their interviews and finally 14 students were selected. The selected scholars are from diverse backgrounds like – nursing, pharmaceutical, public health, among others.
Associate Professor, IIHMR-U, Dr. Arindam Das said that this is not a passive programme and it will be a very demanding and challenging journey for the students. The researchers must start to conceptualise their research. Research questions, objectives as well as concept note needs to be drafted as early as possible.