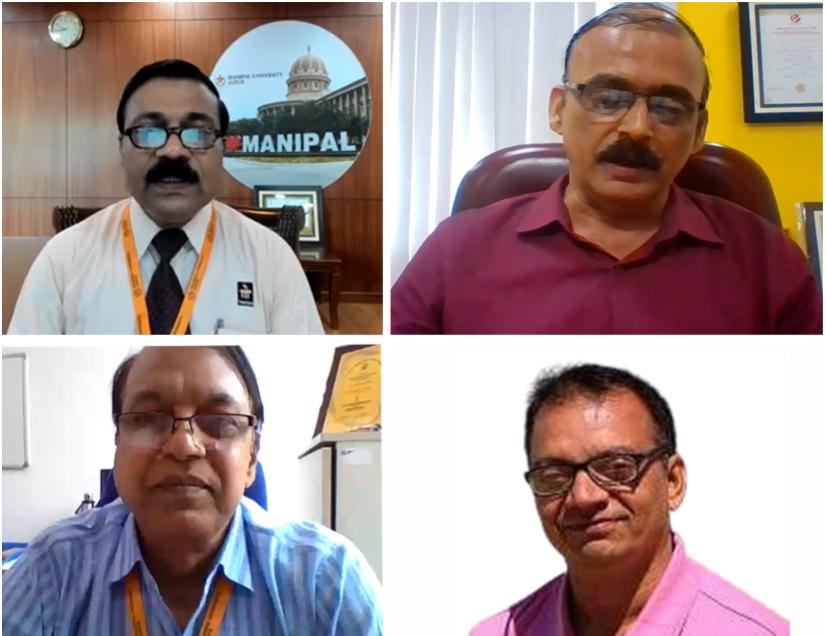 Press Release
The president of Manipal University Jaipur Prof (Dr.) G. K. Prabhu inaugurated the AICTE training and learning (ATAL) one-week Faculty Development Program (FDP) on 5 th July 09:30 AM in Online Mode on the subject named "Data Science & Machine Learning with Python". Careers in machine learning and data science are emerging fields of study trends claiming these two as the most lucrative fields.
This learning event has been organized by the Department of Computer Science and engineering under the coordinatorship of Dr. Sandeep Joshi (Head of Department). The organizing committee including Dr. Vijander Singh, Dr. Santosh Kumar Vishwakarma, Ms. Bali Devi, Mr. Satpal Singh Kushwaha, Mr. Amit Kumar Bairwa derived in a good manner.
Speakers from various prestigious institutes like IIT, IIIT, NIT will deliver their valuable talks at these five days events. This FDP will have valedictory on 9th July 2021. More then 200 participants will attend this Faculty development Programme.