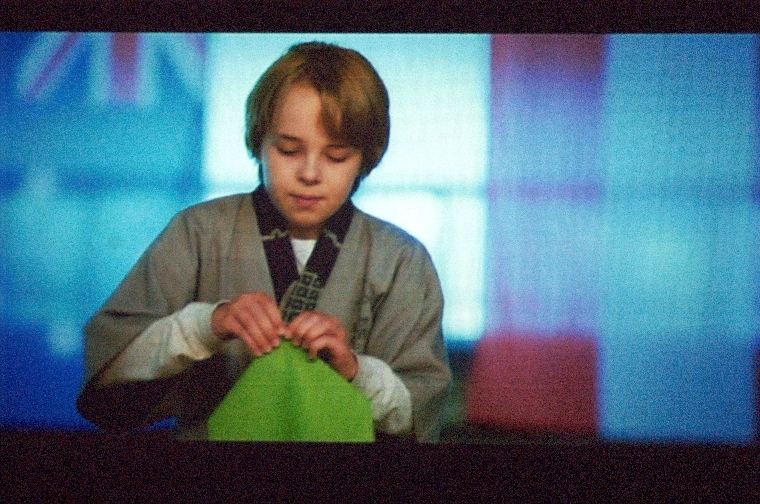 Press Release 
Attended by over 200 school students
With the aim to introduce concepts of science, gravity and force by using innovative tools like film and workshop
Jaipur, 18 February: Exclusive screening of an Australian hit family film, 'Paper Planes' in association with the Australian High Commission for school children was featured at JKK today. Over 200 students from schools like Maharaja Sawai Man Singh Vidyalaya, Ashta International School and Bharatiya Vidya Bhavan Vidyashram along with their teachers poured in to enjoy the hit 2015 family drama. After the movie, the students got the chance to attend 'The Paper Pilots' workshop with professional plane makers and inventors Dylan Parker and James Norton, who were also inspirators for the film.
Clad in Air Force uniforms with badges of 'The Paper Pilots', Dylan and James taught the children various techniques of folding paper to make different types of paper planes. Students were given pieces of paper so that they could follow instructions and craft their own planes. Variants of paper planes like Gliders, Aerobatics and Unusual were thrown around by the hosts for the students to play with.  Students were also taught about the similarities between paper planes and real planes with focus on airplane's structure, drag, stability and launch. The project aims to introduce concepts of science, gravity and force by using innovative tools like film and workshop. ​As a finale, the students were taken out to Madhyavarti of JKK, to fly their paper planes along with the hosts of the workshop.
The film screening and interactive workshop will be open to the public tomorrow, 19 February.