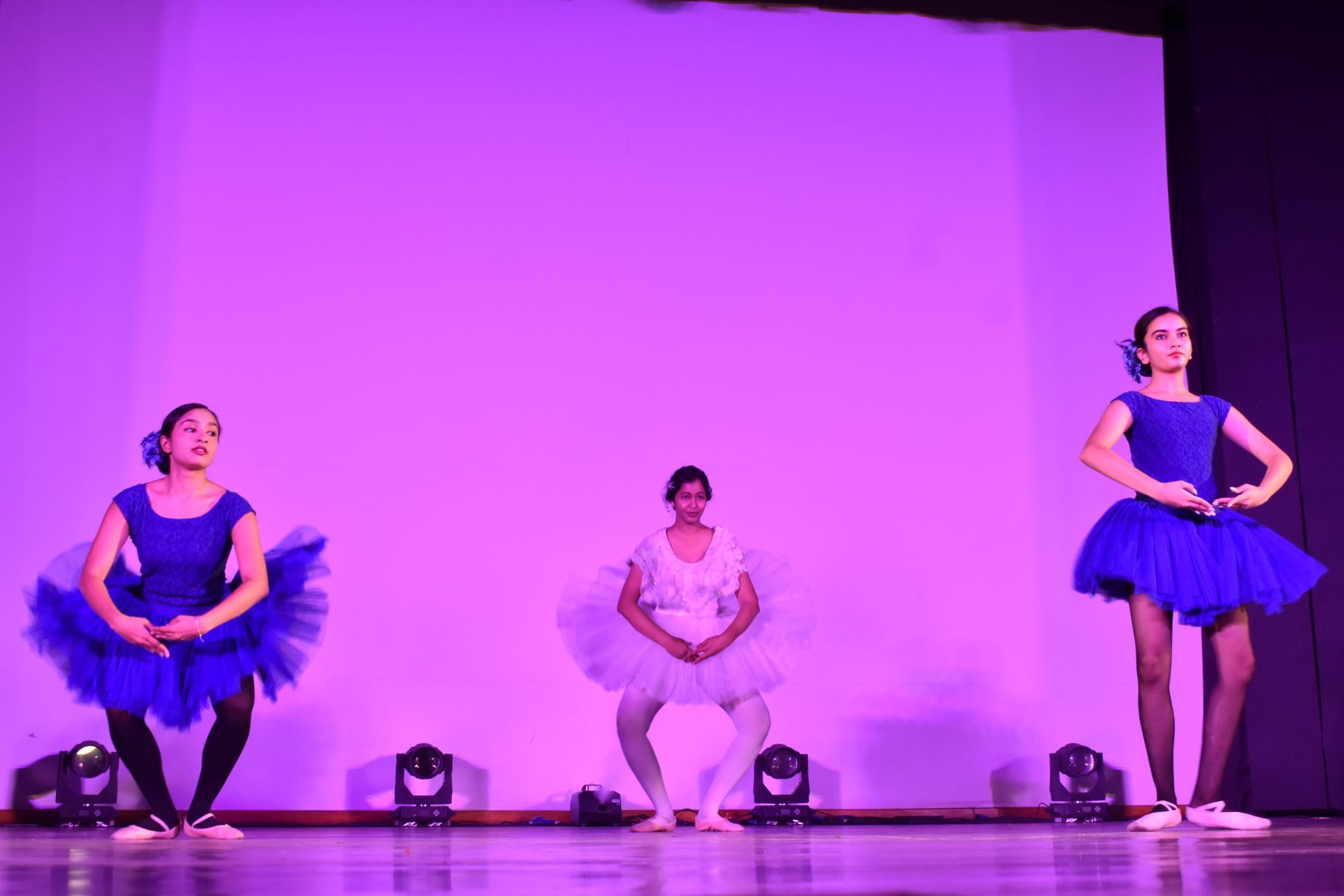 Press Release
The 7th edition of the Ballet Exposé was organised at the Maharana Pratap Auditorium in Jaipur. This year, the ballet expose was themed 'Nature Nurtures Art' meaning how nature inspires creativity and is beautifully expressed through the movement of our body. As many as 50 participants between the ages of 5 to 45 years performed Ballet and Salsa dance forms to authentic Latin, Classical and Bollywood tunes. The programme was organised by Stripes Inc in association with Muskaan, a joint initiative of Education For All Trust with Prabha Khaitan Foundation. This was informed by Founder, Stripes Inc., Mrs Adittee S Mansingka. Also present on the occasion were– Student Programme Advisor, Prabha Khaitan Foundation, Mrs Sumitra Ray and Honorary Convenor of Rajasthan & Central India Affairs of Prabha Khaitan Foundation, Ms Apra Kuchhal.
The program started with 'Vandana'. This was followed by mesmerizing performances by the participants on various themes like 'Peacock Theme', 'Rainbow', 'Romantic', etc. Apart from this, authentic Latin and Bollywood tunes like 'Kho Gaye', 'Moana', 'Encanto', 'Reborn', 'Climb' and 'Maria' were also performed.
The show was focused on beautiful Russian Ballet sequences performed by young teenage girls and ladies. It was also a one-of-its-kind ballet, ballroom and Latin dance showcase where the participants danced to authentic Latin music and classical Ballet music pieces. There was also a unique Ballet and Bharatnatyam fusion dance sequence. The purpose of the Ballet Exposé was to promote Ballet as a dance form and attain recognition from the masses. It also aimed to promote uniqueness in the minds of children and adults and how to move out of the box and dance with their hearts and soul.
About Stripes Inc.
Stripes Inc is an events company which primarily organizes culturally rich programs / workshops. Main focus of the company is to initiate innovative programs in the city. Under its aegis, Stripes, in 2022, introduced Ballet dance form for the first time in Jaipur which gradually gained widespread popularity. Till now, over 300 girls and ladies have been trained under this initiative
About Muskaan
Muskaan seeks to popularize and teach arts, culture, heritage and literature among the young children in India by weaving it into the formal and informal education system. This is done by engaging students in diverse activities like cultural programmes, story-telling, theatre, dance, music and performing art which are organized in collaboration with our national and international institutes and associations. Muskaan also supports needy and marginalized students by providing them with tuition/coaching classes; stationeries and study materials; distributing nutritious food and providing basic hygiene amenities. Shree Cement Ltd supports Muskaan under their CSR.